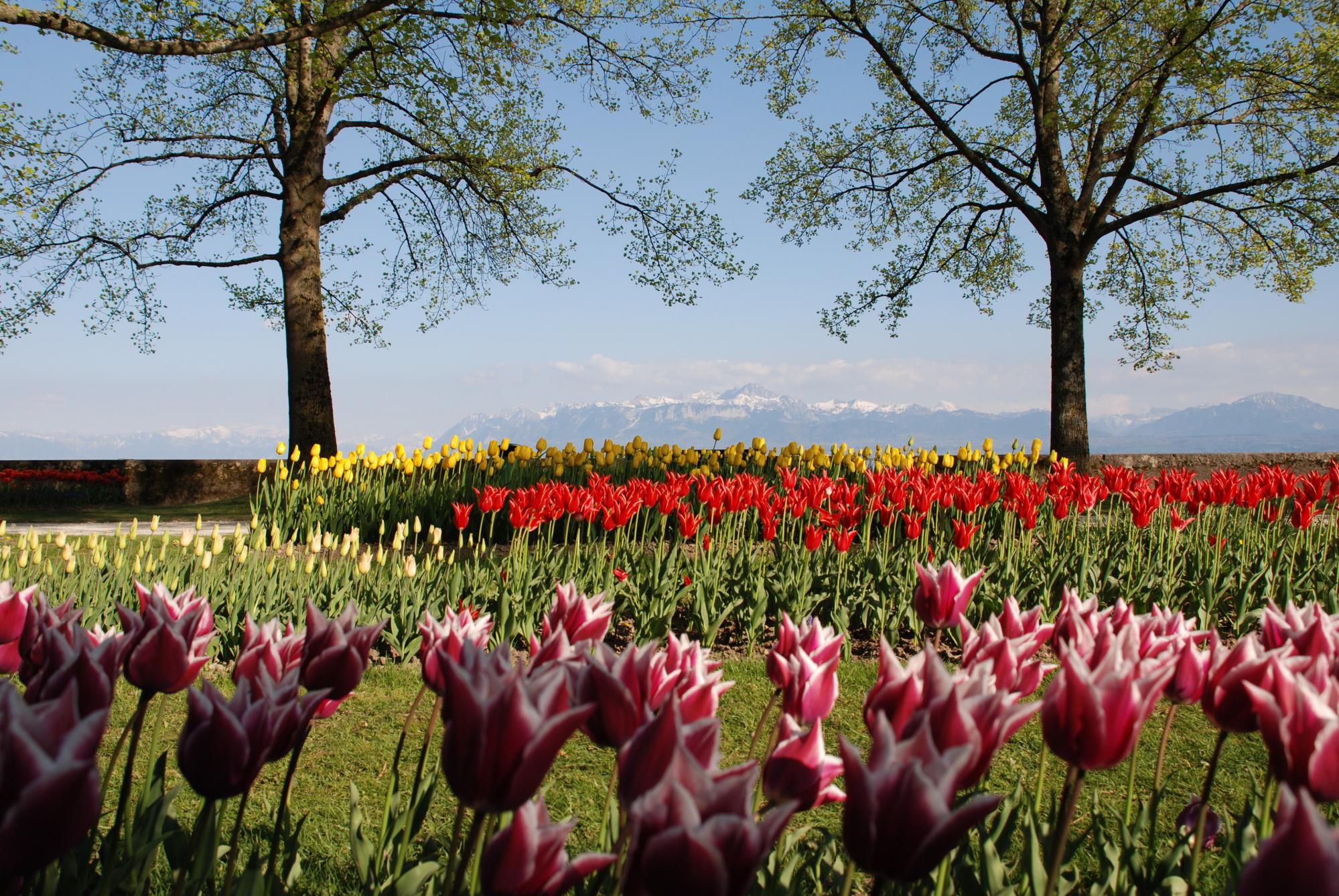 A sure sing of spring? The annual Fête de la Tulipe in Morges on the shores of Lake Geneva (Lac Léman) in Switzerland.
Some 150,000 tulips, daffodils, and hyacinths bloom in the Parc de l'Indépendence à Morges, adjacent to the Chateau de Morges on the Lac Léman lakefront.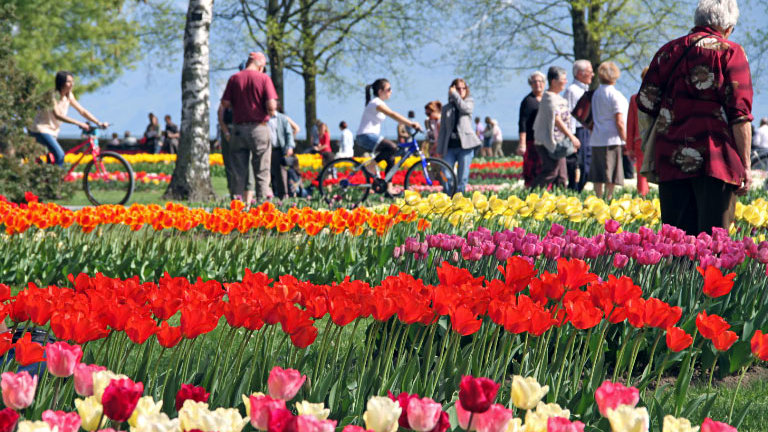 This year's festival runs from March 31 to May 6 and you can expect to see around 300 varieties of tulips, which bloom at different times. The Parc de l'Indépendance in Morges iiself is one of the best parks along the lake, with more than 50 different species of trees from mid-eighteenth century chestnut trees to giant sequoias from California. The view across the lake to the French Alps are equally stunning. Better yet, it's free to visit.
Go to the Morges Region's website for information on this year's festival.