Audrey Hepburn, actress and later a UNICEF Ambassador, made a lasting impression on both cinema history and the canton of Vaud. She was a resident for almost 30 years in the village of Tolochenaz, adjacent to Morges, and is buried there. From the Hôtel-de-Ville in Morges, where she was married in 1969, to the market she would often frequent and the Dumas grocery shop, whose back door she would use to escape the paparazzi, Audrey Hepburn left her mark on the town and its inhabitants with her elegance, simplicity and kindness.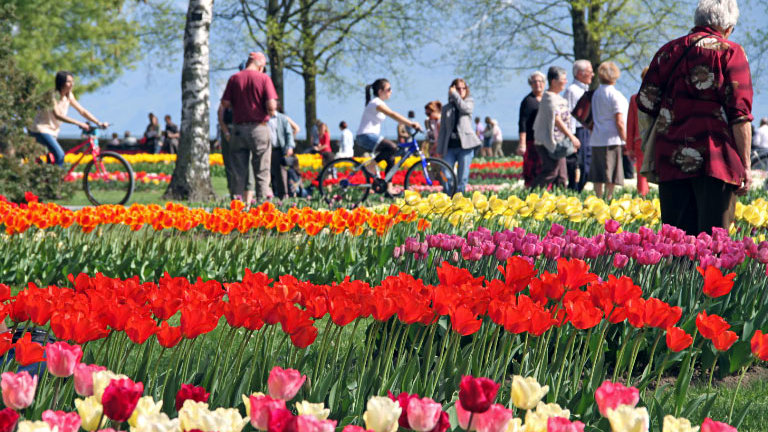 Ignace Paderewski was a renowned Polish pianist and statesman and spent more than half his life in Morges. His indelible legacy includes the unique setting of his estate in Riond-Bosson where the whole world would visit him.
You can now take a walk in Tolochenaz, the village where the two artists lived. It offers an opportunity to discover the many traces they left in this delightful village, including the houses where they lived, their gardeners' houses, the parks they enjoyed, and other surprises. The itinerary is available on the Morges:Guide app, which provides a guided tour and information along the way.
www.morges-tourisme.ch