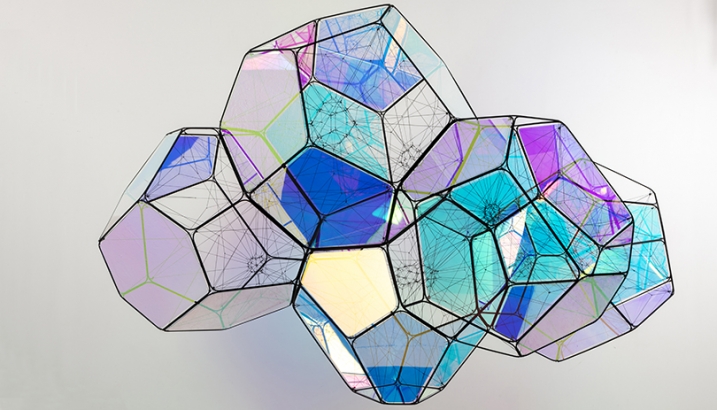 The Alfond Inn at Rollins has an extraordinary new artwork on view. Cloud Cities – Nebulous Thresholds by artist Tomás Saraceno is now on display under the glass dome of the hotel's conservatory. It was commissioned by Barbara and Ted Alfond as the newest addition to The Alfond Collection of Contemporary Art. 
Berlin-based Saraceno studied architecture at Universidad Nacional de Buenos Aires in Argentina from 1992 to 1999. He received postgraduate degrees in art and architecture from Escuela Superior de Bellas Artes de la Nación Ernesto de la Cárcova in Buenos Aires and Staatliche Hochschule für Bildende Künste – Städelschule in Frankfurt, Germany. In 2009, Saraceno participated in the International Space University's Space Studies Program at NASA's Ames Research Center in Mountain View, California, and presented a major installation at the 53rd Venice Biennale. Saraceno is a recipient of the prestigious Calder Prize, which is awarded biannually to honor a living artist who has completed exemplary and innovative early work and has demonstrated the potential to make a major contribution to the field.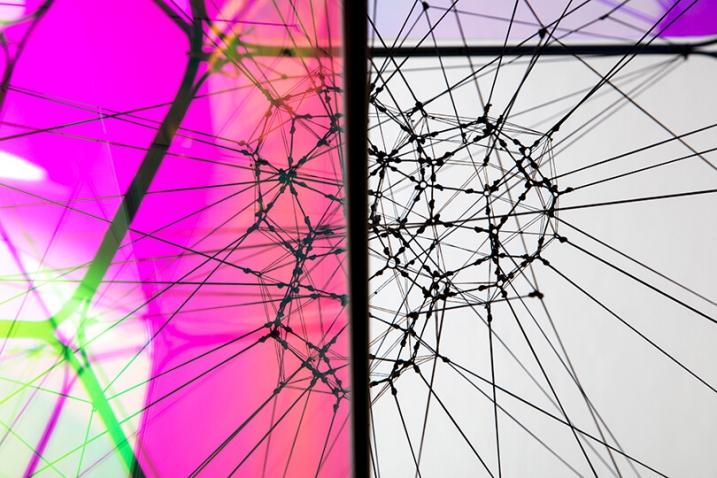 The installation of this new work by Saraceno coincides with the opening of the exhibition Time as Landscape: Inquiries of Art and Science at the Cornell Fine Arts Museum (CFAM). The exhibition includes new acquisitions alongside major loans and is accompanied by a catalogue. Time as Landscape is curated by Abigail Ross Goodman and CFAM Curator Amy Galpin. The exhibition runs through December 31, 2017.