Surrounded by the 800,000-acre White Mountain National Forest, The Glen House is at its most dramatic in the fall, the ideal season for exploring the wilderness surrounding the hotel.
The Glen House partners with The Great Glen Trails Outdoor Center, which lies across the road from the hotel. This is Northern New England's full-service adventure center, with rentals, a gear shop, and more than 28 miles of trails waiting to be explored.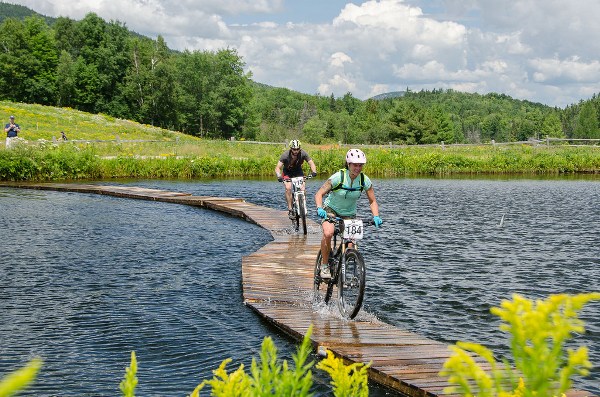 They've come together to offer the All Adventure Package. This adventure-filled deal includes a two-hour guided auto road trip for two, a half-day wildlife or sunset guided kayak tour for two, and a four-hour bike rental for two, as well as a $30 daily credit towards breakfast. Visit The Glen House for availability.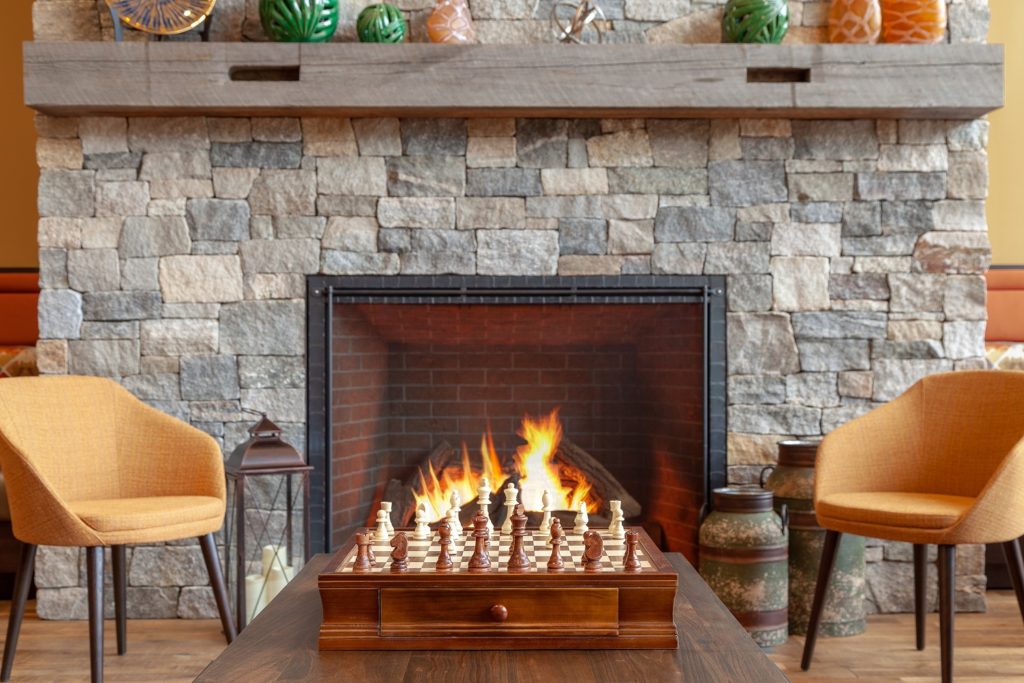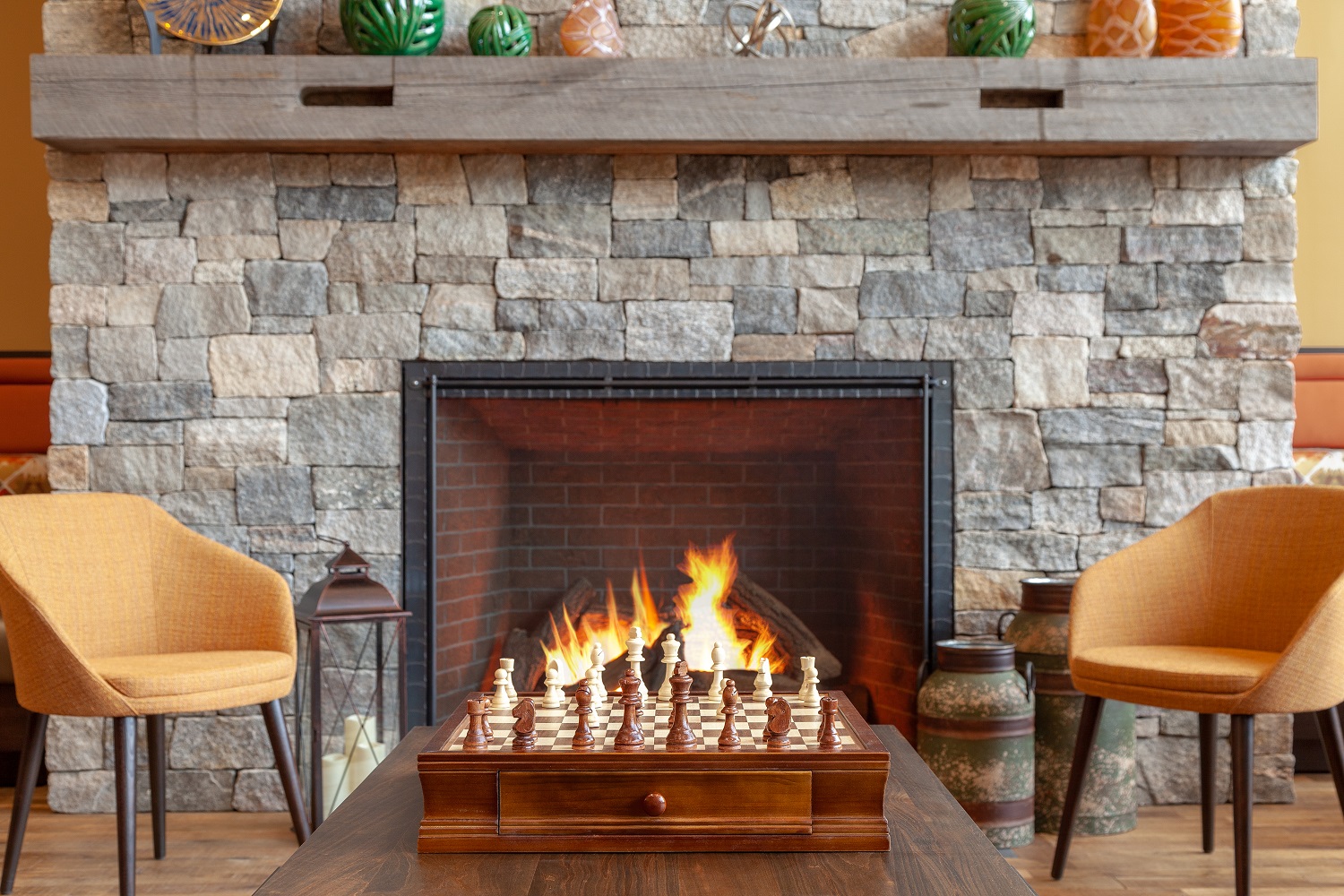 The Notch Grille
After a day of exploring the region, the deck of The Glen House, with its fire pit and endless views of the Presidential Range, is the perfect place to sip an Auto Road Ale from Tuckerman Brewing Company and take in the brilliant red and yellow foliage. Or sit inside at the bar, which Architectural Digest named "The Most Beautiful Bar in New Hampshire." The Notch Grille serves a wide-ranging menu of family-friendly comfort food in elegant surroundings, perfect after a day in the White Mountains.
Dog-Friendly Rooms
Dogs are always welcome at The Glen House. Just ask for a dog-friendly guest room and bring a loyal four-legged companion along. A nightly pet fee of $20 will be charged, which includes the use of a doggie bed and water bowl, as well as treats. Based on supply, which is first-come, first-served.