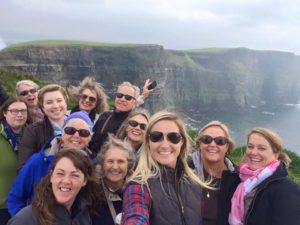 The Cliffs, the Cliffs, Are Calling
Soaring 700 feet above the North Atlantic and running for more than five miles along the Wild Atlantic Way, the Cliffs of Moher seem to be on every visitor's bucket list when they head to Ireland. Vagabond and Driftwood Small Group Tours of Ireland make a point of including the extraordinary cliffs in may of their itineraries. For example, Vagabond's Wild Irish Rover and Driftwood's Treasure Ireland  are just two of the tours that explore these majestic cliffs, which are as dramatic as the Grand Canyon and tailor-made for selfies. Visit Vagabond & Driftwood Small Group Tours of Ireland.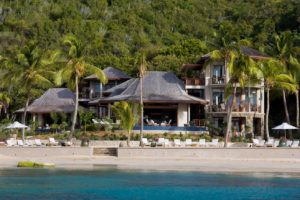 Billionaire's Retreat (priced for mere mortals)
A true summer retreat, with all the luxury trappings? How about a five-bedroom villa along the Billionaire's Coast of Virgin Gorda, BVI? Villa Aquamare is an ideal place for elegant family gatherings, Caribbean-style. This summer, rates begin at $2,550 per night for a five bedroom villa. Note to self: ring more friends and family, since Villa Aquamare has three five-bedroom villas. Think reunion, house party or wedding. Go to Villa Aquamare.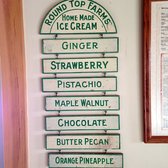 Ice Cream on a Summer's Day in Maine
The classic summer day in Maine includes a stop at a local ice cream stand for some fresh-made small-batch ice cream, made with milk and cream from Maine's dairy farms. There are statewide brands such as Shain's, Giffords and Beal's but also individual ice cream stands that have been around for generations. These include 90 year old Round Top Ice Cream in Damariscotta; Hodgman's Frozen Custard, which opened in New Gloucester in 1946; and Dorman's Dairy Dream in Thomaston, which has been around since 1951. Go to Maine Ice Cream Stands for more information.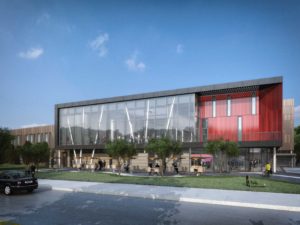 Back Roads & Beaches
The new Hotel at Oberlin, a striking contemporary hotel in the heart of one of the Midwest's most charming college towns, pays homage to its Ohio roots with the "Back Roads and Beaches" package. It includes two nights in a standard room or suite, breakfast for two daily, two Hotel at Oberlin logo-ed water bottles, picnic lunch for two and authentic Ohio-made Amish picnic basket. Time to hit the back roads. From $264.52 per night. Visit The Hotel at Oberlin.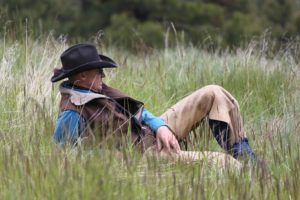 The Rocky Mountain Routes de Bonheur
To showcase the beauty of the American West in this year of the Centennial of the National Parks, Relais & Châteaux has chosen Montana's Triple Creek Ranch along with four other mountain properties to create the new Rocky Mountain Routes de Bonheur. This is the newest of the Routes de Bonheur or "Road of Happiness" itineraries from Relais & Châteaux, one of more than 100 such itineraries around the world for discerning travelers.  Triple Creek Ranch's owner Craig Barrett, former Chairman, President and CEO of Intel, describes the beauty of this majestic Rocky Mountain route and his love for the West on the Relais & Châteaux website. Visit Triple Creek Ranch.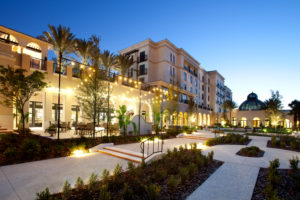 A Winter (Park) Tale
The Alfond Inn is an art-filled getaway in sleepy Winter Park, Florda. For a lazy summer break, consider their "Adventures in the Park" package. It offers a two night stay in a Classic Room (based in double occupancy), two Boat Tour tickets, two bicycle rentals, two tickets to Albin Polasek Museum & Gardens and two gourmet box lunches. Package rates start at $518.00 plus tax. Visit The Alfond Inn.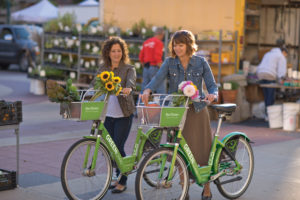 Green is the Color of Salt Lake City
Getting around Salt Lake City has never been greener. The TRAX Green Line light rail takes 20 minutes to make the six-mile run between downtown Salt Lake City and the Salt Lake International Airport, with multiple stops. Trains run every 15 minutes on weekdays and every 20 minutes on weekends. Built three years ago, TRAX allows visitors to travel seamlessly between airport and downtown. Once downtown, visitors can take advantage of GREENbike, Salt Lake City's urban bike-sharing program, which has more than two ddozen docking stations around the city. Each station is within a leisurely ride from the next station, and bikes can 'checked out' for 30-minute trips. A 24-hour Access Pass is $7. Where to ride? The Salt Lake City Bikeways Map helps connect locals and visitors with the city's urban environment. The map shows bike routes, public transit, trailheads, farmers markets, local parks, open space and community gardens. Go to Visit Salt Lake.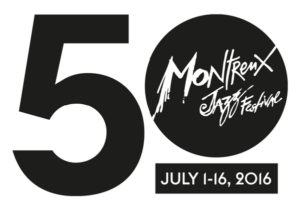 Jazz by the Lake
The Lake Geneva Region of Switzerland was singled out by the New York Times as a place to visit in 2016. One great reason to go is for some of the best music in the Alps. This year marks the 50th anniversary of the extraordinary Montreux Jazz Festival, from July 1 – 16.  Rock music fans head to the amazing Roman amphitheater in Avenches every August for the Rock Oz'Arènes festival, which runs from August 3 -7 and marks its 25th anniversary this summer. Music will be in the air all summer in the city of Lausanne, which hosts the Lausanne Estivale from mid-June to mid-September. It will feature a vast number of concerts, shows and entertainments for all ages that will be entirely free. Visit the Lake Geneva Region.