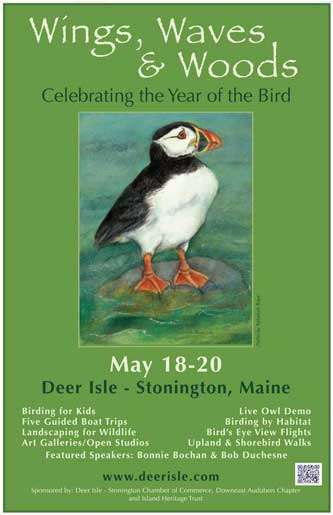 The Maine coast, with its protected bays, islands and estuaries, offers a unique and incredibly beautiful environment for spring birdwatching. Maine is on the Atlantic flyway and spring offers dedicated birders the first sight of Warblers, Vireos, Orioles, Flycatchers, Canada Geese and other seasonal visitors on their way north.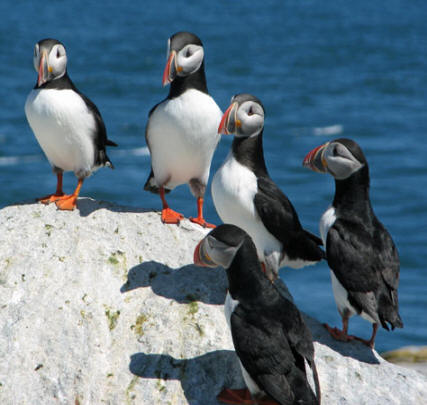 The Wings, Waves & Woods Festival in Deer Isle and Stonington, from May 18 to 20, is an annual gathering for dedicated birders. On the schedule are boat trips to Seal Island, with a good chance of sighting Atlantic Puffins, Razorbills, Common Murres, Black Guillemots, and Great Cormorants.
From May 31 to June 3, the Acadia Birding Festival on Mount Desert Island offers speakers, bird walks and an offshore trip. Go to Visit Maine for details on the Maine Birding Trail.