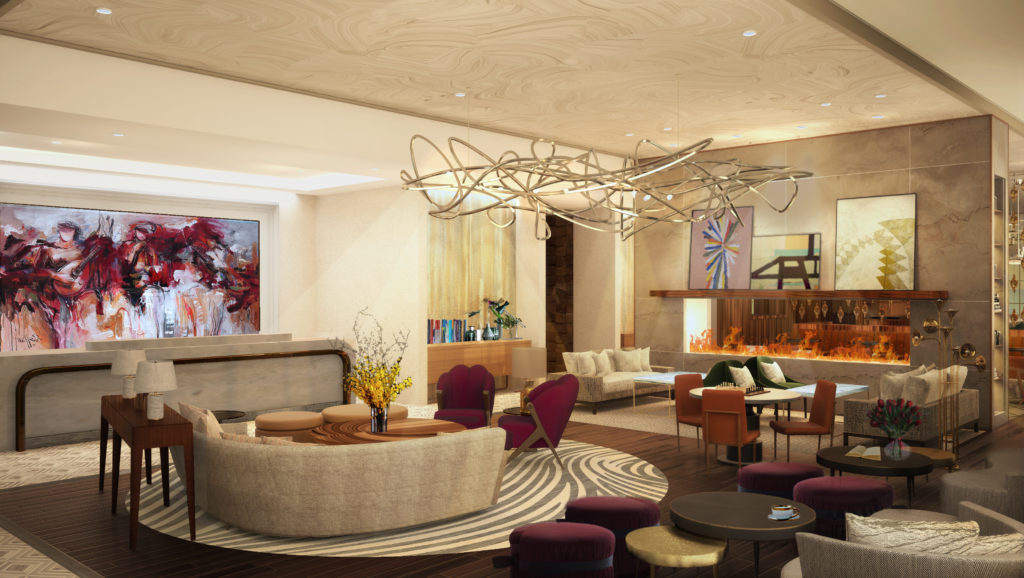 When SOPHY Hyde Park opens in Chciago this summer, it will include some cutting edge interior design.
For starters, the reception lobby will have a 1,000 lb. swirling chandelier inspired by Hyde Park's musical legacy. It will overlook a 15 foot double sided fireplace that connects and separates it from the multi-faceted lounge.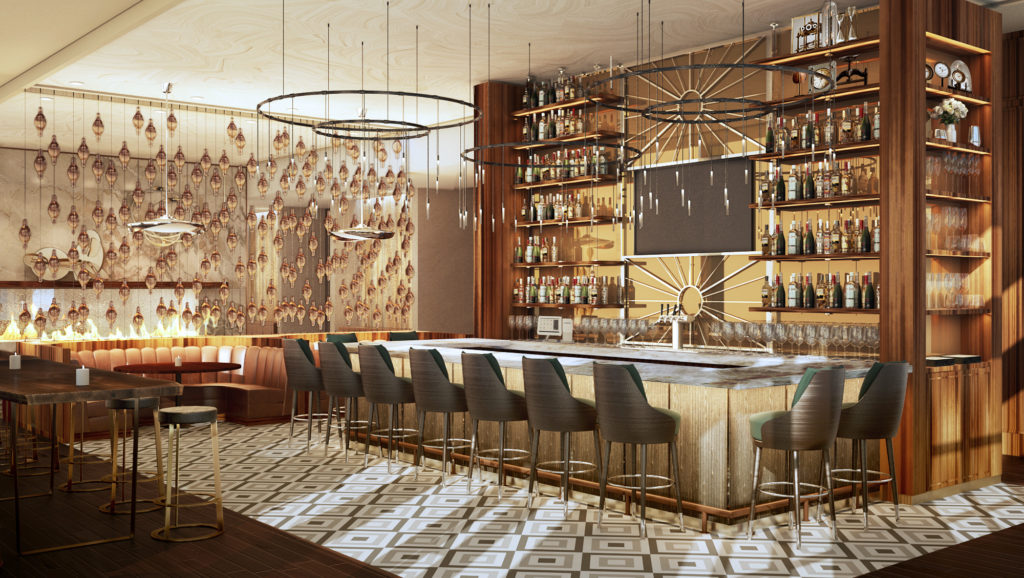 Business casual by day and subtly sophisticated by night, the lounge connects to the bar, which is inspired by the scientific discoveries that Hyde Park has witnessed over the last century, manifested in metals, geometric motifs and orbital light fixtures.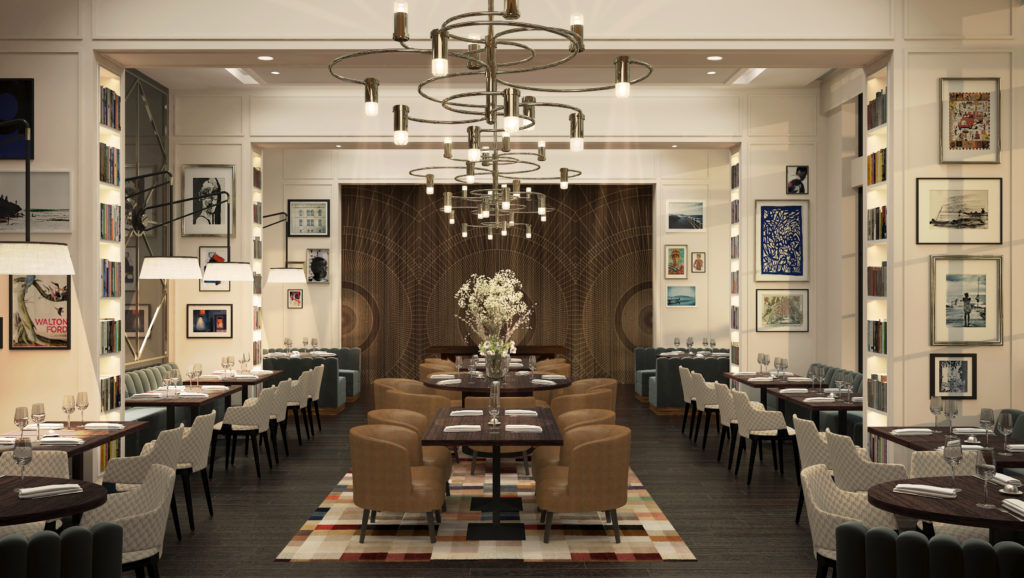 Local 20th century literary figures have influenced the decor of the restaurant, which has been imagined as an author's dining room, with bookshelves carved into columns to partition seating areas. Walls feature a gallery of book covers and original pieces by local artists inspired by the literature of Hyde Park.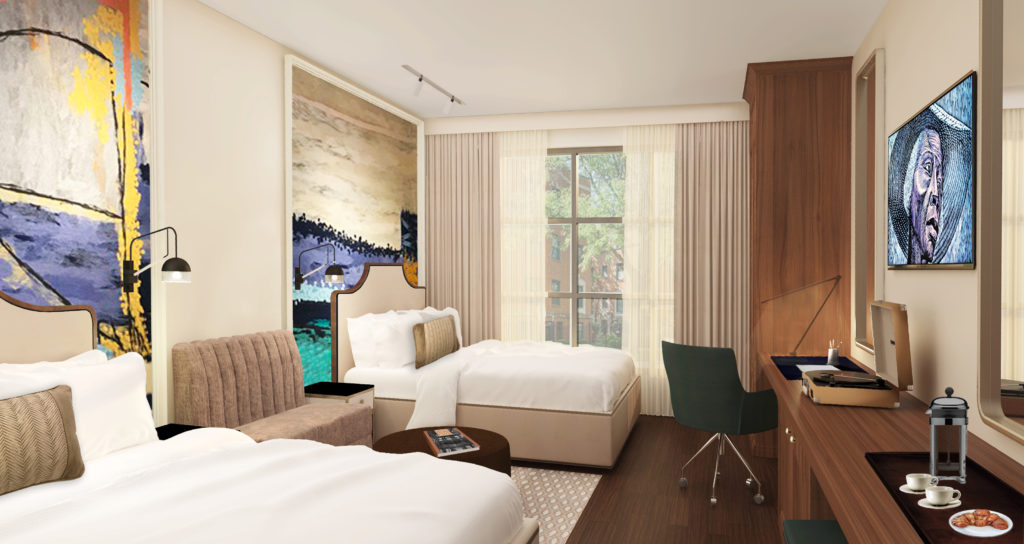 The design of the guestrooms, which include standard rooms and larger suites, was inspired by the incredible fine arts legacy of Hyde Park. Each room is anchored by an 8 foot abstract painting by local artist Joey Korom, rendered in fabric, and is finished with books, ornaments and even a record player with a selection of local musicians on vinyl. With hardwood floors, area rugs, custom lighting and a comfortable seating area, these unique hotel rooms aim to inspire guests to build on Hyde Park's amazing legacy. Visit SOPHY Hyde Park.