Over the past decade, the travel and tourism industries have responded to the growing awareness of environmental issues surrounding global travel. And we now have a lot more opportunities to be responsible travelers when we explore the world. Here are four easy ways to make environmental awareness part of your travel plans, and to turn every day into Earth Day.
Use a bike-share program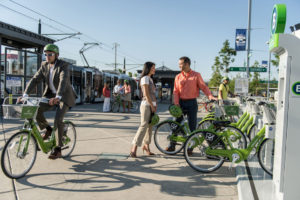 When traveling to a city, reconsider renting a car and check out a bike-share program for getting around downtown. Bike-share programs such as Citi Bike in New York City and Divvy in Chicago make hundreds of bikes available to residents and visitors for a small fee or annual membership. The success of these programs in large cities has caught on in smaller cities such as Minneapolis and Salt Lake City.
And the benefits aren't just to Mother Earth. GREENbike SLC relies on hardware and software to not only keep track of their bikes but also the users' activity. Your rides are tracked so you can access your information such as distance, duration, calories burned, and carbon offset on a personal web page at greenbikeslc.org
Access passes for GREENbike are available for as little as $5 for a 24-hour access pass. You can purchase those passes at the GREENbike stations, or online. If you're going to be in town for a few days, you can get a 4-day pass online for just $15. And GREENbikes is part of a multicity program, so you can use your Salt Lake City membership in over two dozen locations such as Nashville, Indianapolis, or San Antonio.
Support Green Tourism Businesses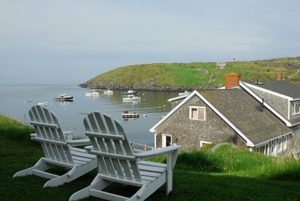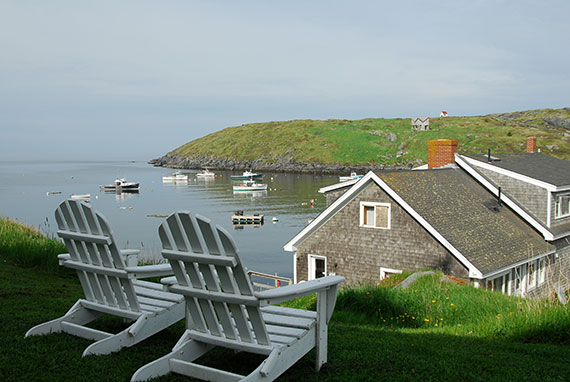 When researching vacation lodging, it's easy to get distracted by a pristine location or luxury amenities, while the environmental impact of your stay falls to the wayside. Well, the Maine Department of Environmental Protection has created the Maine Green Lodging certification program for tourism businesses that recognize the importance of protecting the state's natural resources. And they make it easy for you to choose from a variety of conservation-minded Maine businesses—including hotels, inns, and restaurants—that have implemented programs to reduce energy, conserve water, minimize waste, use environmentally preferable cleaners, and educate the public and their customers about reducing their environmental impact. Whether you're looking for an old Maine diner in Portland or an inn in Bar Harbor, the Maine Green Lodging program identifies its certified members with the Environmental Leader flag and posts all locations on their map of participating businesses.
Visit a Botanical Garden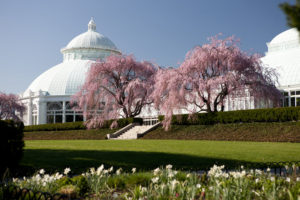 It may seem like a no-brainer to head outside to celebrate Earth Day, but did you know that your local botanical garden creates programming that celebrates nature, sustainability, and conservation all year long? In other words, every day is Earth Day at your botanical garden. The popularity and accessibility of gardens and arboretums are evident in a recent USA Today poll in which thousands of respondents voted for their favorite botanical garden. Winners spanned from St. Louis to Nashville to the Bronx in New York City. Each has their individual specialty and personality, and they all offer hands-on educational programming for the whole family and a great opportunity to spend the day outside surrounded by nature's greatest gifts.
This year the opening of CHIHULY, Dale Chihuly's first major garden show in NYC in 10 years coincides with Earth Day at the New York Botanical Garden. And they're not going to let an opportunity like this pass them by without a huge celebration. NYBG, the largest botanical garden within an American city, consists of 250 acres in the middle of the Bronx, just 20 minutes from mid-town Manhattan. This year's Earth Day celebration weaves arts and crafts into its annual procession of dancers, drummers, and stiltwalkers and features glassworking demonstrations by local artisans in tribute to Chihuly's landmark exhibition. Early in the day, kids and families can make their own colorful streamers before joining the Earth Day procession in the afternoon, and enjoy live traditional bluegrass music by Moonshine Falls throughout the day.
For a full schedule of Earth Day events check out the NYBG calendar and their website for more information about the CHIHULY exhibition. And visit mta.com for great package deals on train and admission tickets.
Stay at a Green Hotel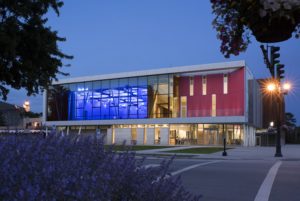 The hospitality industry is really embracing green architecture lately, and often refers to the LEED ratings of their properties. But what exactly does that mean? Well, LEED, or Leadership in Energy and Environmental Design, is a third-party verification program that certifies whether a building meets specific standards for sustainability. New structures are awarded points in various categories including overall sustainability, air quality, energy efficiency, and construction materials. Based on the total number of points awarded the property is rated in four classes: Certified, Silver, Gold, and the most coveted Platinum.
Most hotels will publicize their LEED rating, making it easier for guests to choose sustainable lodging. Yet, there are only five hotels in the U.S. that have earned the LEED Platinum rating. The newest of those, The Hotel at Oberlin, is also the first hotel in the nation to incorporate solar, geothermal, and radiant heating and cooling.
Overlooking Tappan Square in Oberlin, Ohio, and owned by the famously progressive Oberlin College, which encircles the hotel, the 70-room property is managed by The Olympia Companies and was designed to be one of the most environmentally sustainable hotels in the world. This commitment extends from 1833 Restaurant, the in-house restaurant  with a menu focused on local purveyors, and even includes artist Maya Lin's breathtaking permanent three-part sculptural installation inspired by the local climate and landscape, part of her "Ohio Trilogy."  From the locally sourced bathroom amenities to the rainwater collection system, the Hotel at Oberlin is in a class of its own when it comes to green hotels.
Better yet, their Earth Day, Every Day package welcomes guests with a choice of a refreshing house-made green energy booster or "green" cocktail upon arrival, a night in a guest room featuring state-of-the-art LEED technology and a $20.00 donation per night to Common Ground's Earth Camp. Details at The Hotel at Oberlin.