Winter Park, Florida, was incorporated 130 years ago as a winter resort for wealthy Northerners. Its natural beauty and warm weather have attracted U.S. presidents and snowbirds alike. Today, the city is more than just a winter getaway. It's a year-round destination featuring great restaurants, museums, entertainment, and outdoor activities. Only a half-hour drive from Orlando International Airport, Winter Park is the perfect destination for a three-day weekend. Here are some highlights of how to make the most of what the city has to offer.
Set Up Your Base Camp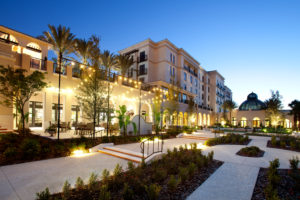 Arrive on Friday night and check in at the The Alfond Inn at Rollins, the only hotel in the U.S. owned by a college—Winter Park's Rollins College—and the home of The Alfond Collection of Contemporary Art, 240 paintings, photographs, sculptures and mixed media works by established and emerging contemporary artists from around the world.
The food scene in Winter Park has been heating up the past few years, and  Luma on Park downtown has been leading the charge with a modern farm-to-table menu including Florida peach salad, pizzas, and pasta with an eight-hour ragu.
Explore Downtown and the Lakes
Start Saturday morning with a short walk over to the Winter Park Farmers Market for breakfast. You'll find a variety of vendors offering sweet and savory crepes, bagels, homemade fruit tarts and danish, and coffee, as well as local produce and flowers. Open every Saturday from 7 a.m. until 1 p.m.
Before the city was incorporated with its current name, it was known as Lakeview because of the five lakes surrounding the city. The Winter Park chain of lakes covers nearly 3,000 acres and includes Lake Virginia, Lake Osceola, Lake Maitland, Lake Mizell, and Lake Minnehaha, which are all interconnected with deep, narrow channels, allowing for navigation between lakes. Work your way over to the shores of Lake Osceola for a Scenic Boat Tour. Offered hourly from 10 a.m. until 4 p.m., the tour provides a scenic 12-mile cruise through the Winter Park chain of lakes.
After your cruise meander through historic downtown, strolling along elegant Park Avenue to explore a variety of independent boutiques, cafes, galleries, and museums. Be sure to stop in the Morse Museum, the world's most comprehensive collection of works by Louis Comfort Tiffany.
Later in the evening venture out to the Enzian Theater, a single-screen cinema hosting special screenings (Die Hard Father's Day BBQ), cult classics (After Hours, What Ever Happened to Baby Jane?), and film festivals (Florida Film Festival). They also have an outdoor cafe and bar offering daily drink specials, pre-screening nibbles, and a full dinner menu.
Unwind With a Day of Art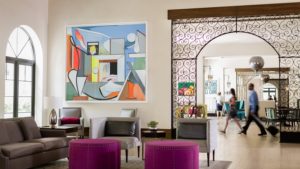 An essential element of any three-day weekend is relaxation. So take time on Sunday morning to unwind with a leisurely morning at your hotel including brunch at Hamilton's Kitchen. The menu features locally sourced ingredients including brioche and English muffins from Orlando's own Old Hearth bakery, which you may have already sampled at the Farmers Market!
Continue the laid-back vibe you've cultivated with a guided tour of the Alfond Collection. Hotel founders Barbara and Ted Alfond have created one of the most impressive private art collections in the country. The works were donated to Rollins College, are on display at the hotel, and are also an important part of the permanent collection of the Cornell Fine Arts Museum. (Tours are Sundays, 1 p.m.)
Extend the art tour to the Cornell Fine Arts Museum (open 12-5 on Sundays) on the shore of Lake Virginia, and wander through the Rollins College campus. The Cornell Museum boasts over 5,000 objects spanning European, American, and contemporary works including the only European Masters in Orlando.
Take a Garden Stroll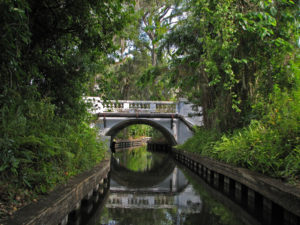 Before heading out of town be sure to take advantage of Winter Park's great weather and abundance of parks and gardens. Take a stroll through the Mead Botanical Garden's sub-tropical forest filled with native birds and plants.