Did you know that the average person checks their cell phone 150 times a day and 70% of travelers update their Facebook status while away? With this level of connectedness, there's no wonder that an increasing number of luxury travelers are seeking experiences that allow them to opt out of their so-called wireless lives and enjoy unplugged vacations. As Laura Powell writes in a recent travel trend article published by Skift, "Silence is indeed golden and isolation comes at a premium as well for luxury travelers who really, really want to get away."
Triple Creek Ranch, the secluded Relais & Châteaux property set among four million acres of National Forest in the Bitterroot Mountains of Montana, is by nature, exactly that place, where you can disconnect, rejuvenate and restore balance. So leave the kids at home and your cell phone in your cabin when you check in for their four-night "Montana Romance Package," an experience that distils the very best of the West with an emphasis on privacy. An oasis for adults only (kids must be 16+), where the absence of cell phone service is heaven sent, Triple Creek Ranch offers a sublime, all-inclusive experience for just a handful of guests. Each of the 25 private guest cabins has a wood-burning fireplace, a king bed, a fully stocked bar and inspiring western art from the Ranch's private collection (and WiFi—they don't expect you to quit cold turkey!). Most cabins also have a private alfresco hot tub. The cozy rooftop lounge and gourmet restaurant are complemented by an award-winning wine cellar overseen by sommelier Jeremy White. Meals—and a bottle of wine—can be delivered to your cabin for complete privacy.
When you venture outdoors, you'll find that the array of ranch activities is what elevates a stay at Triple Creek Ranch to a true Montana experience. In spring and summer, enjoy horseback riding, fly fishing, and hiking through the endless miles of National Forest. Winter activities include dog sledding with an Iditarod musher deep in the Montana wilderness and downhill or cross-country skiing on the Continental Divide.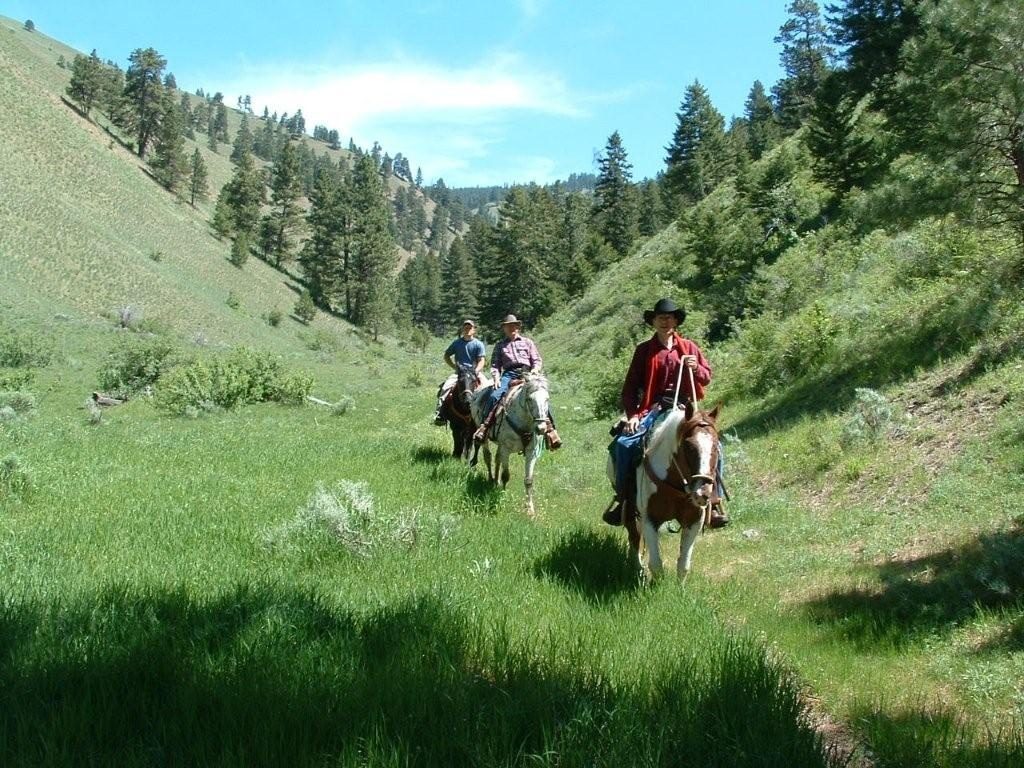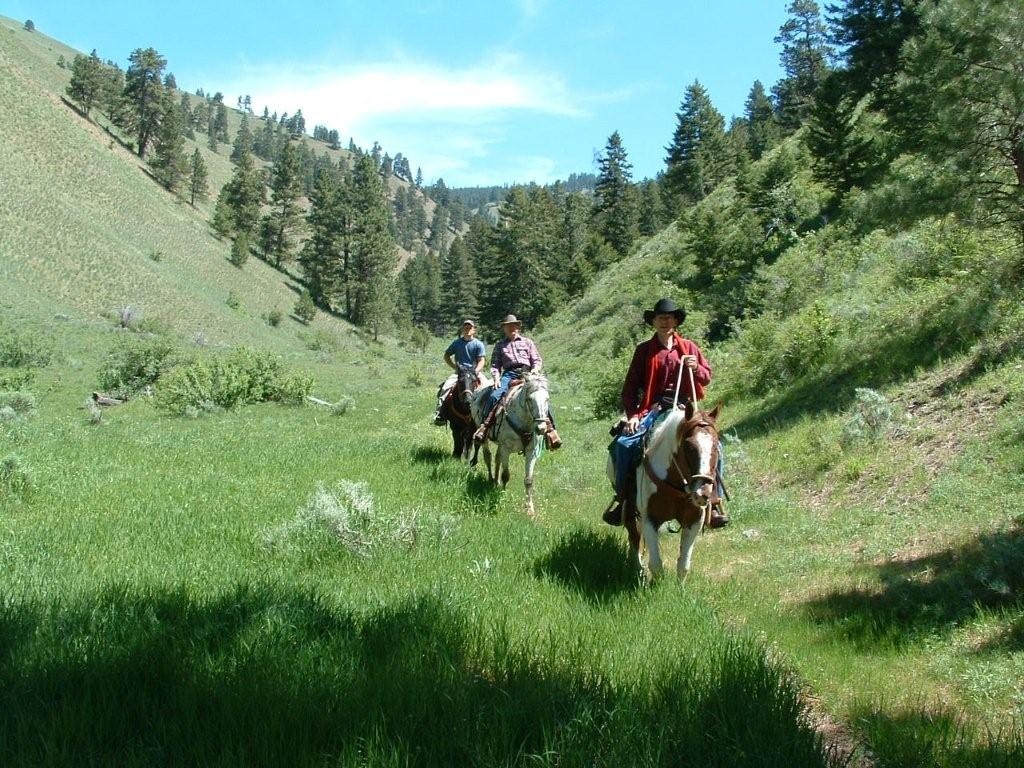 At Triple Creek Ranch there are no intrusions, no other guests nearby, and no noise except for the wind whistling in the towering lodgepole pines, or the gentle trickle of one of three creeks tumbling past the cabin. No status updates. No reply all. Just the ultimate unplugged vacation.