The Lake Geneva Region (Canton of Vaud) is know for its thermal baths, spa hotels and private clinics offering advanced treatments. They provide guests with a day of relaxation, rest cures or specific treatments.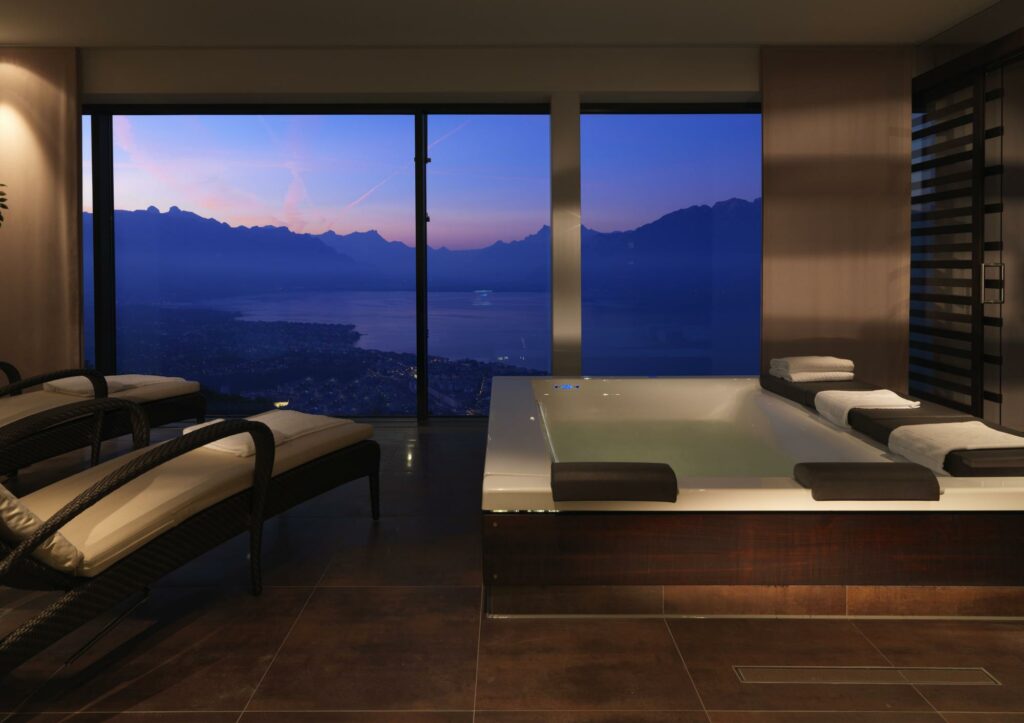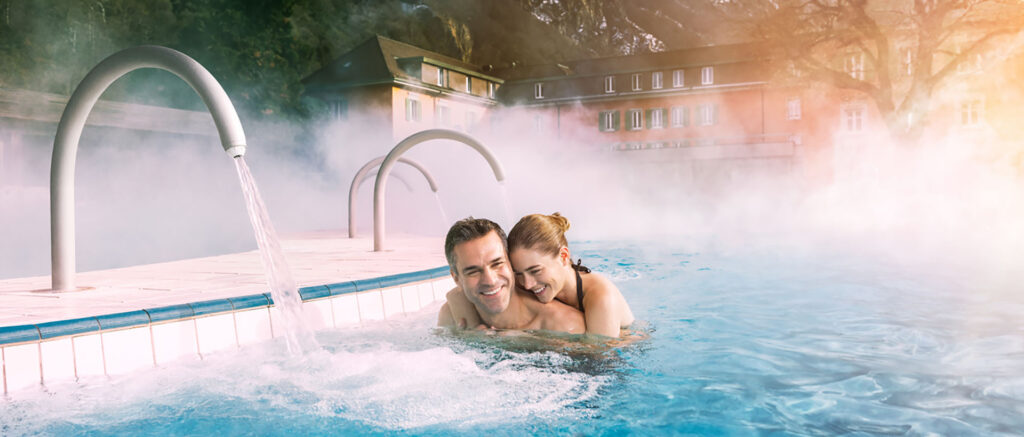 In Yverdon-les-Bains, the tradition of well-being dates back to Roman times. For 1,500 years, Yverdon-les-Bains has been the byword for well-being; relaxation is guaranteed at the Spa Centre with its 29° C (84.2F) sulphur springs.
Lavey-les-Bains (above), at the foot of the Vaudois Alps, the Dents du Midi and Dents de Morcles, is the site of the hottest thermal spring in Switzerland.
Both resorts have their own hotel so guests can extend the benefits with a longer stay. Expect thermal baths, massages, hammams and saunas.