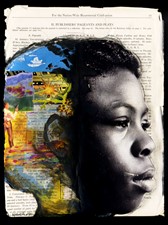 SOPHY is a more than just a hotel in the heart of Chicago's Hyde Park. It's a place where community engagement and support of our community are at the heart of the hotel' story.
Through a donation of art supplies in partnership with Trinal, Inc, students at Hyde Park Academy High School created 60 original works of art expressing the inspiring, intellectual, artistic, and cultural innovations that are part of Hyde Park's rich history. These student-created pieces were then combined to create an exterior mural that served as an outdoor gallery in front of the hotel site during construction.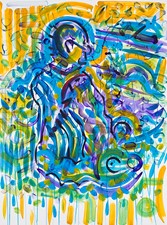 SOPHY has also contributed to the purchase of Smart TV monitors to allow students at Hyde Park Academy High School to digitally connect and collaborate with art students at other schools. At the turn of every corner is an eclectic collection of art that celebrates community and the artists and artisans that create it. Each piece is thoughtfully selected to inspire conversation, touch on the past, or incite something within you.