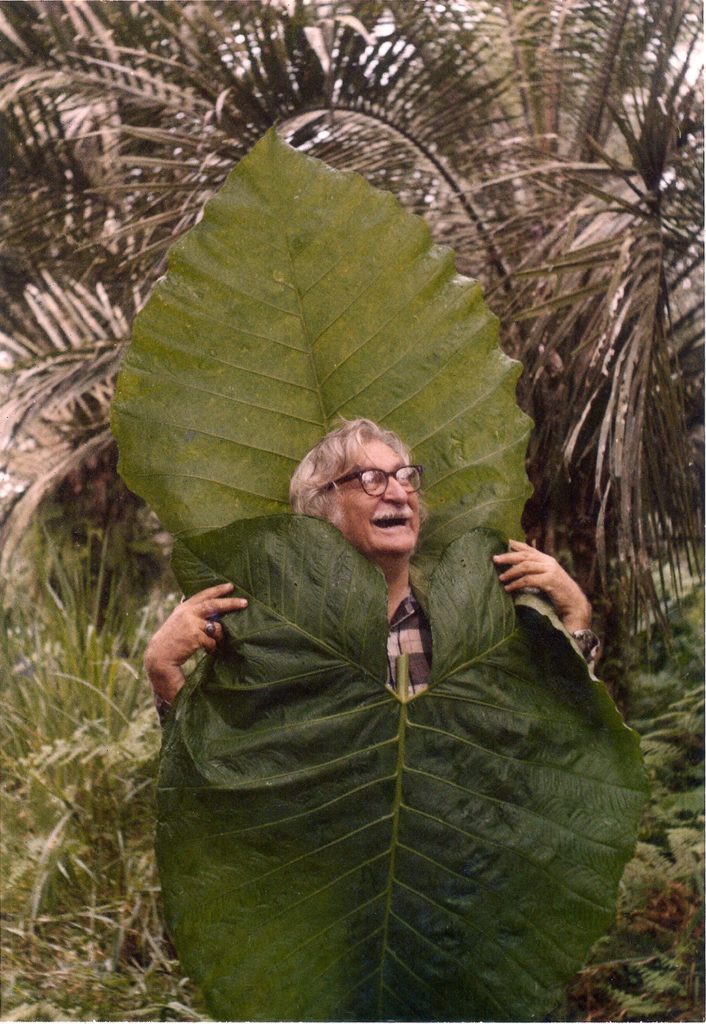 The New York Botanical Garden (NYBG) is presenting Brazilian Modern: The Living Art of Roberto Burle Marx, an exhibition on influential Brazilian modernist artist, landscape architect, and plant explorer and conservationist Roberto Burle Marx, through September 29, 2019. NYBG's largest botanical exhibition ever combines a large-scale horticultural tribute to Burle Marx's design work and a curated gallery of his paintings, prints, drawings, and textiles, revealing deep connections between his artistic practice and his commitment to environmental conservation. Programming will celebrate Brazil's lively contributions to music and dance evoking Rio de Janeiro, the "Cidade Maravilhosa" ("Wonderful City") that Roberto Burle Marx called home.
For NYC visitors, this exotic getaway to the Brazilian tropics is just 20 minutes from midtown Manhattan, an immersion into the world of a genius whose work can be found all over Rio de Janeiro, Sao Paulo and other South American  cities.
Burle Marx (1909–94) was a principal figure in the modernist art and garden movement in Latin America during the second half of the 20th century. Visitors to NYBG will learn how his garden designs were fully integrated with his artistic work, his passion for botany and plant exploration, and his longtime leadership in plant conservation. The exhibition will highlight his boldly modern landscape designs, executed in vibrant color and fluid geometric forms; his dynamic and influential works of art; and his celebrated contributions to horticultural exploration and plant conservation in his native Brazil.
Installations at the Enid A. Haupt Conservatory Inspired by Roberto Burle Marx's Landscape Designs and Plant Explorations
Burle Marx's boldly creative yet precise landscape designs come to life through vast and immersive gardens, highlighting native plants of Brazil and including his signature curved, patterned pathways, a sculptural water feature, a living wall, and other design elements overflowing with palms, cycads, aroids, bromeliads, elephant's ears, and more. Contemporary landscape architect Raymond Jungles, FASLA, who was a protégé of Burle Marx, has designed a Modernist Garden on a portion of NYBG's Conservatory Lawn, an Explorer's Garden in a Seasonal Exhibition Gallery of the Conservatory, and a Water Garden in the Conservatory's Hardy Courtyard.
In the Modernist Garden, strikingly patterned paths lead through extensive curvilinear planting beds to an open plaza with a large pool framed by a wall carved in relief, its creation influenced by a Burle Marx installation in the Banco Safra building in São Paulo. Other inspirations include Burle Marx's work in private landscapes, such as the Cavanellas garden near Rio de Janeiro; constructed landscapes, such as the roof garden at the Ministry of Education and Health and the Avenida Atlântica in Rio de Janeiro; and large parks, such as the Parque del Este in Caracas. The plant palette will include bromeliads, elephant's ears, colorful annuals, and other plants characteristic of Burle Marx's pioneering work. Mature palm specimens, primarily native Brazilian and Caribbean, dotted throughout the site will provide a sense of scale and enhance the tropical nature of the garden.
The Explorer's Garden highlights many of the tropical rain forest plants Burle Marx discovered and incorporated into the landscapes he designed. The more intimate indoor installation will interpret Burle Marx's efforts to introduce Brazilians to their country's remarkable biodiversity through his landscape designs. The bold forms of philodendrons, bromeliads, and other plants favored by Burle Marx will be on display.
The Water Garden will explore Burle Marx's cosmopolitan plantsmanship, celebrating his use of plants from a variety of tropical regions in his designs in Brazil and beyond. Bismarck palms, traveler's palms, and elephant's ears will surround a pool containing hardy water lilies from NYBG's collections, augmented with tropical water lilies and other aquatic plants used by Burle Marx, including a hybrid of the enormous, much-celebrated Victoria amazonica, which produces leaves that can grow to six feet in diameter.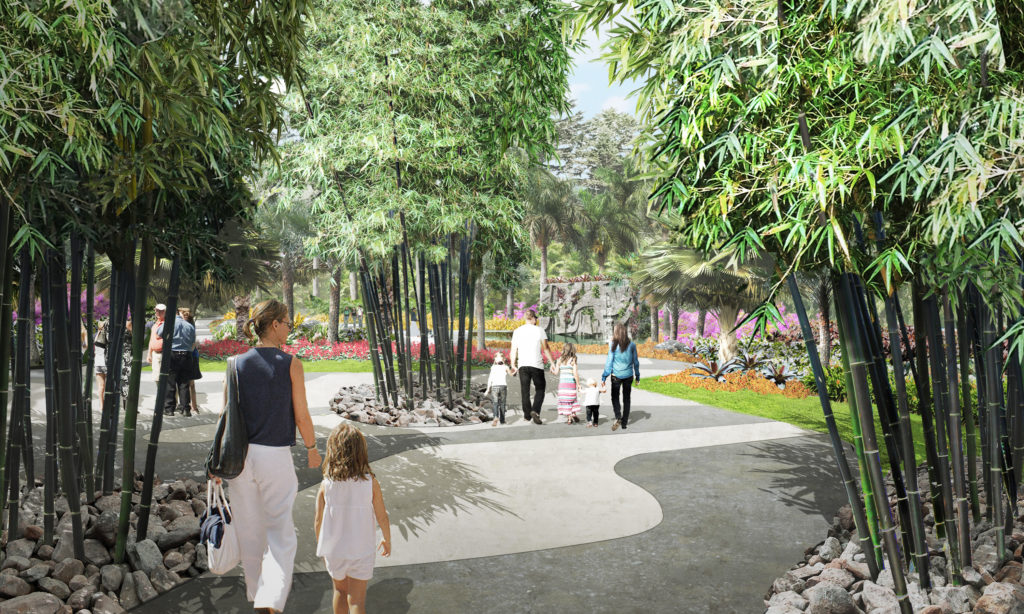 Burle Marx's Art and Garden Lifestyle Philosophy Examined in the Library Building
An exhibition of Roberto Burle Marx's paintings, drawings, and textiles, inspired by the culture and nature of Brazil, from the final 30 years of his career and life (1964–94) in the Art Gallery of the LuEsther T. Mertz Library will allow visitors to better understand the interconnected threads of Burle Marx's career and artistic practice. The art exhibition will be curated by Edward J. Sullivan, Ph.D., the Helen Gould Shepard Professor of the History of Art and Deputy Director, Institute of Fine Arts, New York University.
A diverse and engaging schedule of public programming for all ages accompanies Brazilian Modern: The Living Art of Roberto Burle Marx. Some of the components include a scholarly symposium, live performances of Brazilian music and dance, a Poetry Walk that explores Brazilian modernist themes important to the work of Burle Marx, a Brazilian plant tour, hands-on activities for young visitors and their families in the Everett Children's Adventure Garden, and a Burle Marx-themed Interactive Mobile Guide.
Brazilian Modern: The Living Art of Roberto Burle Marx is part of NYBG's year-long #plantlove series of exhibitions, programs, and projects exploring the essential connections between plants, people, and the environment.
For more information, including updates on ticket availability, please visit www.nybg.org.