Update on the Hotel Expansion at The Alfond Inn at Rollins 
The expansion of The Alfond Inn at Rollins is on target to be completed by the summer of 2023. The design for the new wing is in harmony with the original hotel structure, using natural light, a four-story atrium, and striking artwork from The Alfond Collection of Contemporary Art to provide continuity and a seamless transition from the existing space to the new areas. The extension of the hotel will include an additional 71 luxury guestrooms and suites, a new light-filled lobby café, and inviting private seating areas perfect for impromptu business meetings or relaxation.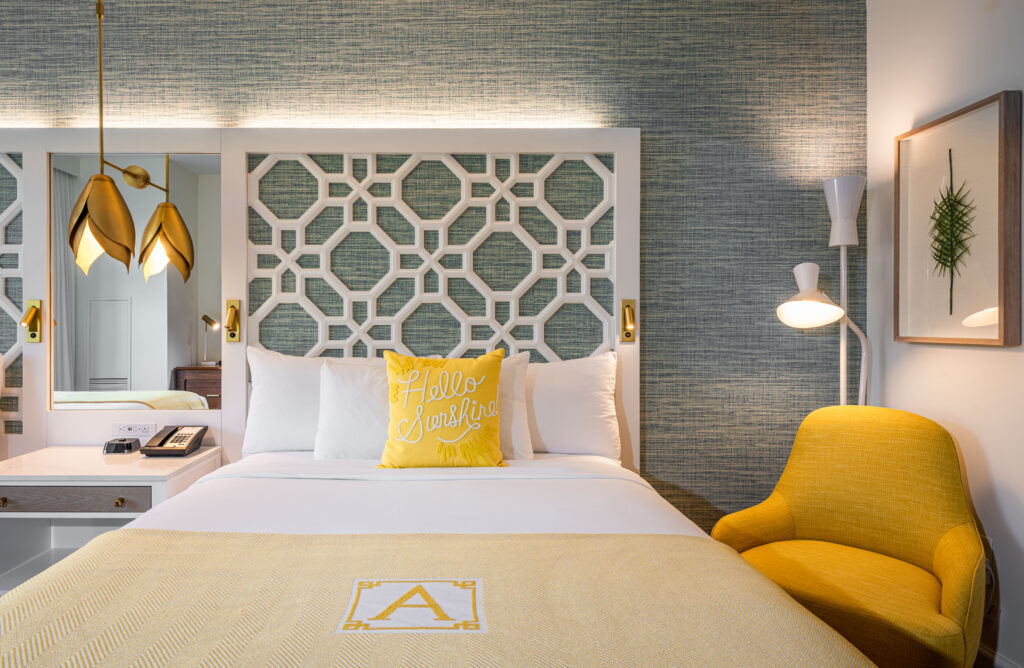 Wellness is at the forefront of the expanded hotel, with a new Spa that will feature seven treatment rooms, steam and sauna, a new fitness area, and luxury locker rooms. On the second floor of the new wing, the spa opens onto a new amenity deck that features a second swimming pool, private cabanas, a neo-classical fountain and a shaded canopy that covers an extensive outside living room.
The amenity deck will also be available for private events and the expansion will introduce a new meeting room and a new boardroom, providing an additional 2,400 square feet to the existing meeting and functions rooms.
The Alfond Inn's original architect, Orlando-based Baker Barrios Architects, designed the addition and the interior design is by a joint venture between Baskervill Architects of Richmond, VA and Sheedy / DeLaRosa Interiors of Chicago, IL. The project is led by Olympia Development, who also oversaw the design and construction of the original Alfond Inn.
Visit The Alfond Inn at Rollins