Summer at The Glen House in New Hampshire's Pinkham Notch is an invitation to go mountain biking, kayaking and hiking, to drive the Mt. Washington Auto Road to the summit of the highest peak in the Northeast, and to kick back with a microbrew at sunset on the deck with panoramic views of the Presidential Range of the White Mountains.  The 68-room boutique property at the base of Mt. Washington is owned by the Mt. Washington Summit Road Company (MWSRC) and is the perfect base camp for summer adventures.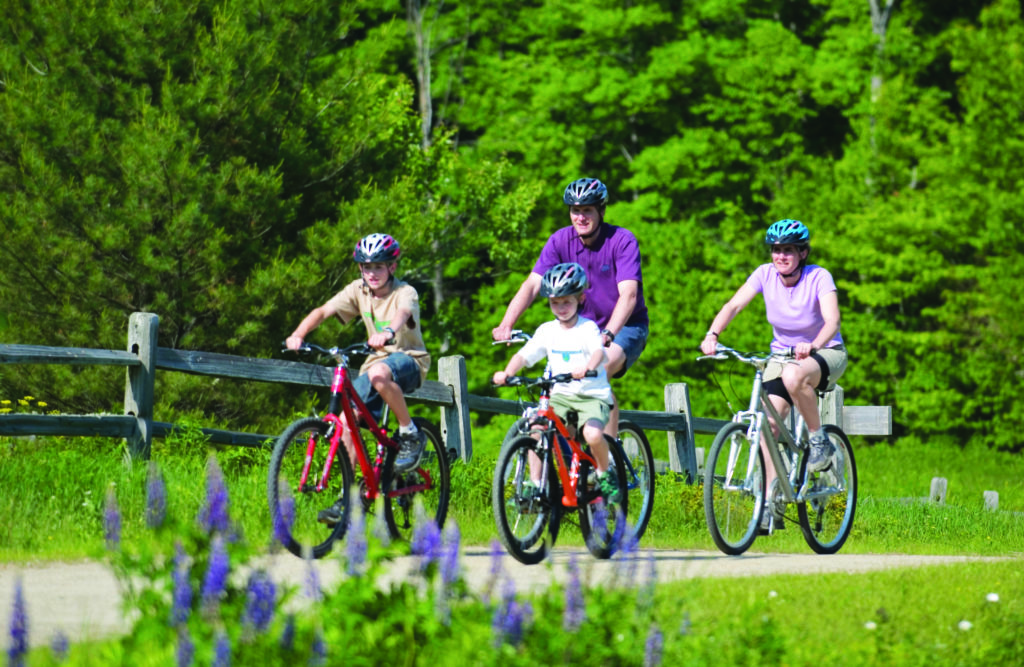 Hike, Bike & Kayak the Whites
The Great Glen Trails Outdoor Center, which is also owned by MWSRC, lies just across the road from The Glen House and offers 45 km of trails for walking, hiking and trail biking. The terrain is easy to moderate, great for family trail riding on hybrids, mountain bikes and fat bikes, which can all be rented on site. There are opportunities nearby for guided wilderness kayaking and white water kayaking trips. Half-day guided wildlife kayak tours offer an opportunity to spot bald eagles, osprey, kingfishers and even moose and black bear while paddling flat water on the nearby Androscoggin River. More adventurous travelers can go on a guided whitewater kayaking excursion and encounter Class II rapids under the tutelage of ACA certified guides.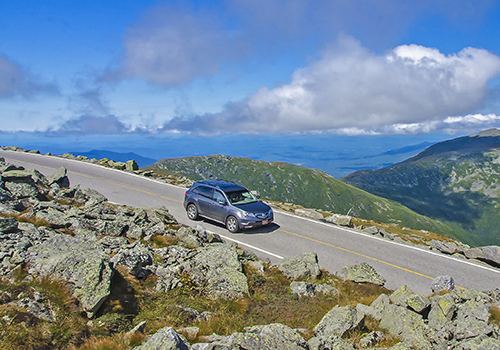 Drive the Mt. Washington Auto Road
The summit of Mt. Washington is one of the most dramatic mountain peaks in the country. At 6,288 feet, it's the highest point in the Northeast, with views of more than 100 miles to the Atlantic Ocean and into neighboring Canada. The most dramatic way to the top is via the Mt. Washington Auto Road, the most famous mountain drive east of the Rockies. Considered America's oldest man-made attraction, the road opened in 1861 and has welcomed tourists in stagecoaches and later on, in automobiles. Beyond the self-drive option, there are guided van tours that stop at scenic spots on the way up the mountain and others that include short hikes. The family-owned MWSRC has operated the Auto Road since 1906.
Views & Microbrews
Gathering around the fire pit on the outdoor patio at The Glen House is the perfect opportunity for trying a local brew like Moat Mountain Brewery's Greens Grant IPA by or The Auto Road Ale from Tuckerman Brewing Company while enjoying panoramic views of Mt. Washington after a day outdoors. The bar offers a wall of windows with those same staggering mountain views. Drink in the views and sip on The Auto Road Mule, made with Glen House vodka crafted locally by Tamworth Distilling, as well as house-made ginger beer, local maple syrup, and habanero bitters. When dinner time arrives, The Notch Grille has both indoor and outdoor seating and a family-friendly menu.