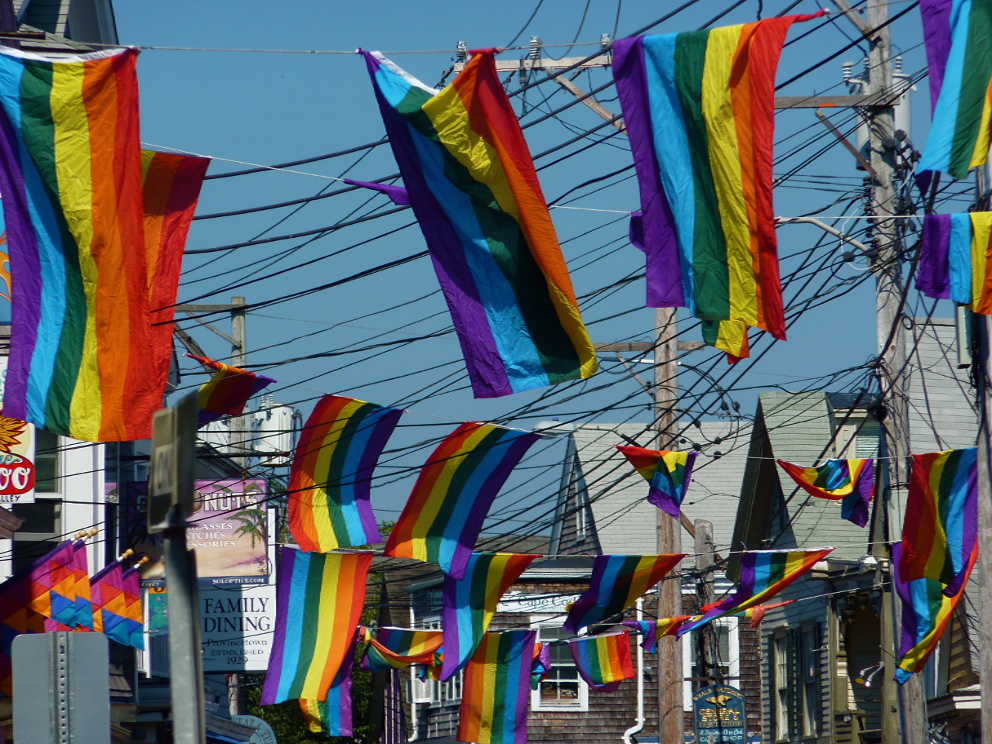 It's early winter, but savvy LGBTQ+ travelers are already booking their summer getaways to Provincetown. The summer of 2021 is shaping up to be a lot more promising than last year, and Provincetown offers a blissful and carefree escape to paradise. For those who may have missed their fun-in-the-sun time in Ptown last summer, it's time to plan a return to the country's leading LGBTQ+ destination.
A SINGULAR SUMMER SENSATION
Famed for its beaches, nightlife and, live-and-let-live attitude, Provincetown lies 60 miles out to sea at the tip of Cape Cod. It's long been a haven for LGBTQ+ travelers that welcomes self-expression and celebrates individuality, a picturesque seaside town with a vibrant arts scene.
Provincetown is known for its signature events, which range from Baby Dyke Weekend, Single Women's Weekend, Womxn of Color Weekend and Girl Splash to Pride Week, Fan Fare, and Carnival. It's too early to say if all the fabulous events that define Ptown will be able to resume, but what is certain is that visitors will encounter the warm and welcoming live-and-let-live attitude that Provincetown is known for. It's where you do you, whoever you happen to be.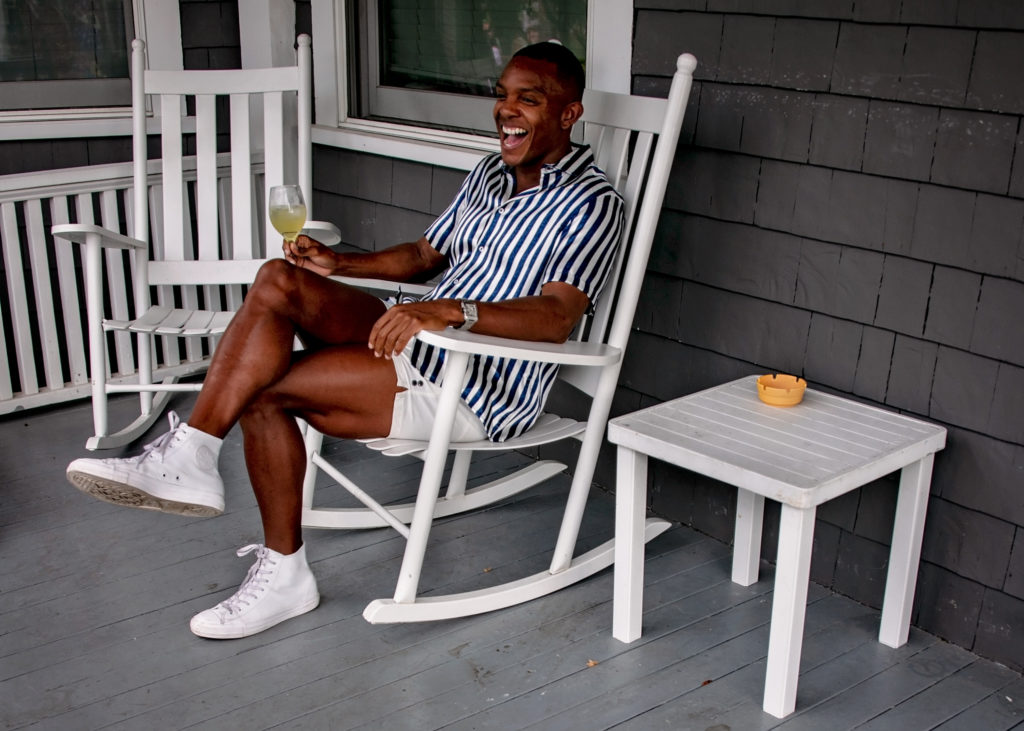 BEACH BLANKETS, ALFRESCO DINING AND THE ARTS
The wide-open spaces of the Outer Cape are unique and offer breathing room and space to be yourself. Provincetown has incredible beaches like Herring Cove Beach and Race Point Beach, as well as the dramatic dunes of the Cape Cod National Seashore. Grab a bike rental and explore the Province Lands Bike Trail.
A rite of passage every summer is the first summer stroll down Commercial Street, navigating the crowds and visiting the town's shops. These aren't chains but small boutiques, curated and sometimes quirky and eccentric, with proud and independent owners. Look for stylish beachwear, handcrafted gifts, kitchen, and artisan goods, and ethically-sourced items. Plan a lazy afternoon art stroll among the 60-something galleries in the oldest continuous arts colony in the US, a thriving contemporary arts scene anchored by the Provincetown Art Association and Museum (PAAM).
The town has restaurants for every taste, ranging from Mediterranean and Mexican to classic French, Italian and Portuguese eateries as well as gastropubs and brewpubs. Expect everything from lobster rolls and sushi to vegan and vegetarian dishes as well as hearty sliders and burritos. After a day in the sun, dinner might be fresh-caught seafood, classic Northern Italian cuisine in a garden setting or a sophisticated fine dining restaurant with an ocean view. Then head out to the theater or a drag show. A night out in Ptown can be exhilarating, dramatic, romantic — and always interesting.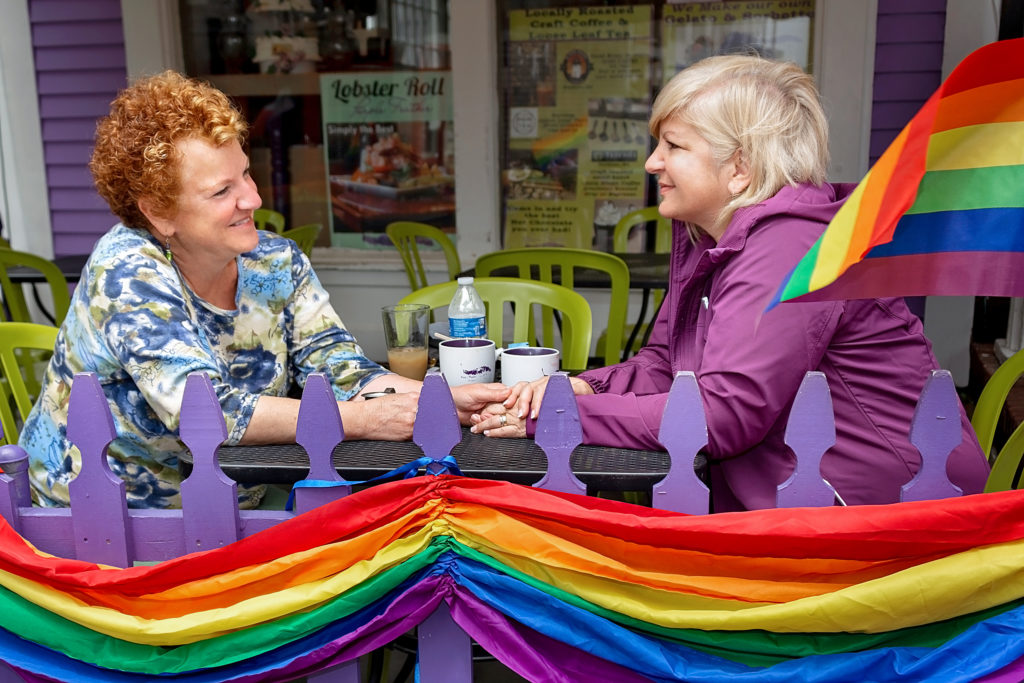 LODGING: SOMETHING FOR EVERYONE
While one can't predict exactly what summer 2021 will be, a stay in Provincetown promises freedom, catching up with creative and sophisticated friends, and charming accommodations. There are more than 80 properties to choose from, including beachside guest cottages and charming inns, guesthouses, and bed & breakfasts with welcoming front porches, chic resorts, and contemporary hotels. Now is the best time of year to plan a getaway, to get the best weeks, the best rooms, and the best views.
Charming, exciting, and accepting, Provincetown is where anyone can proudly walk hand-in-hand and enjoy the freedom of expression that defines this sanctuary on Cape Cod. Summer 2021 will be a return of the Provincetown that everyone in the LGBTQ+ community loves.
Click here to stay up to date with the latest Covid-19 regulations.
Details at Provincetown Tourism