Sure Portland's food scene has been buzzed about by the New York Times, Food and Wine, and Saveur for years. And Bon Appetit even called it the foodiest small town in America. But did you know that there's a lot more to Maine's largest city than just the food? The combination of cobblestoned streets, unrivaled ocean views, and a thriving art and brewery scene make Portland the perfect setting for a quick getaway. Here are our 10 (or maybe 20) favorite things to do in Portland—and yes, they do include some food!
The Waterfront
Eastern Promenade has a 4-mile waterfront trail built on an old rail corridor (read flat) offering ocean and bay views and dog-friendly public beaches. The trail connects to Back Cove and Bayside Trails for more adventurous meandering. So lace up the trainers and start the day with a quick constitutional.
Formerly known as the Coney Island of Maine, Peak's Island is a short 15-minute ferry ride off the coast. Once on Peak's Island, be sure to rent bikes for touring around, or get back out on the water with a kayak tour by Maine Island Kayak for up close exploring amidst Casco Bay's 200 islands.
Home-grown Breweries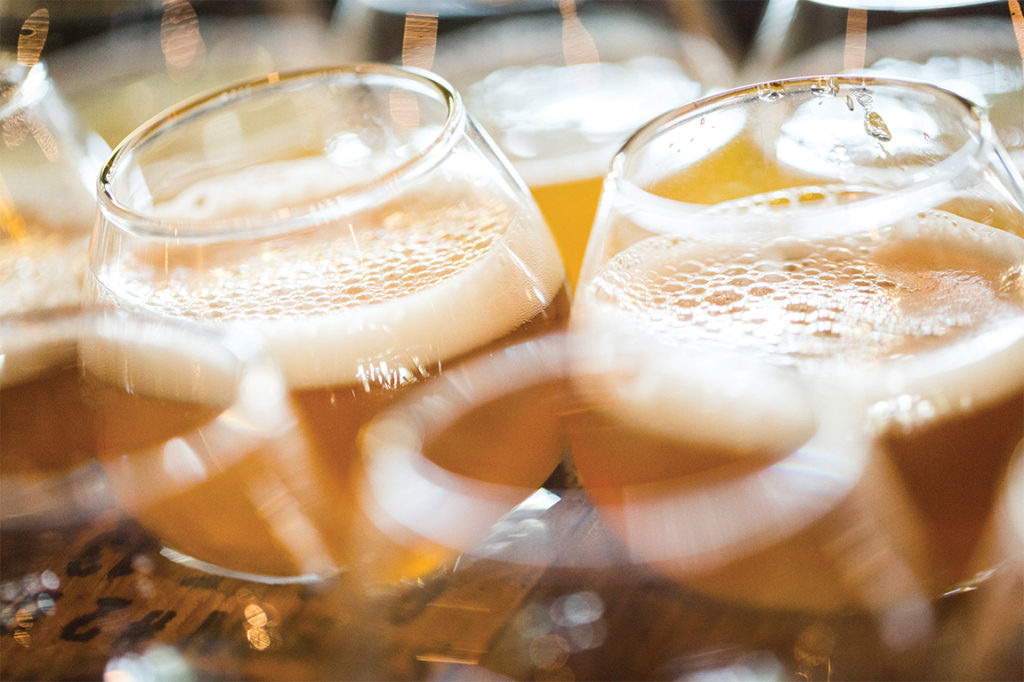 Bissell Bros. Brewing opened the largest tap room in Maine when they moved to new digs on Thompson Point last year. Their signature brew, Substance Ale, is a smooth, drinkable IPA despite its 6.5% ABV, and is available on tap throughout Portland.
DL Geary was started in 1983, which in microbrewery terms is like Medieval times! Geary's Pale Ale and a plate of oysters have been Maine summer essentials ever since. And they're still going strong with a new tasting room and tours of the brewery every day.
Lone Pine cans three of their brands every other week for same-day release in their new tasting room. Expect early June releases of their signature Portland Pale Ale and Brightside IPA.
Cool Neighborhoods
Arts District. Less boisterous than the touristy Old Port, the Arts District offers a variety of museums, galleries, shops, and restaurants. Start at the Portland Museum, the centerpiece of downtown, wander along Congress Street to explore a variety of galleries featuring works on paper, local painters, or creative glass art, and then check out what's on view at Maine College of Art or the Wadsworth-Longfellow House. By now you've worked up a thirst and need to rest those barking dogs, so duck into Slab for a pint from their rotating list of 20 brews on tap and sample what they call Sicilian street food, but what might be called pizza elsewhere. The neighborhood keeps activities going well into the night with live music at The State Theatre or Blue, Portland's favorite jazz bar.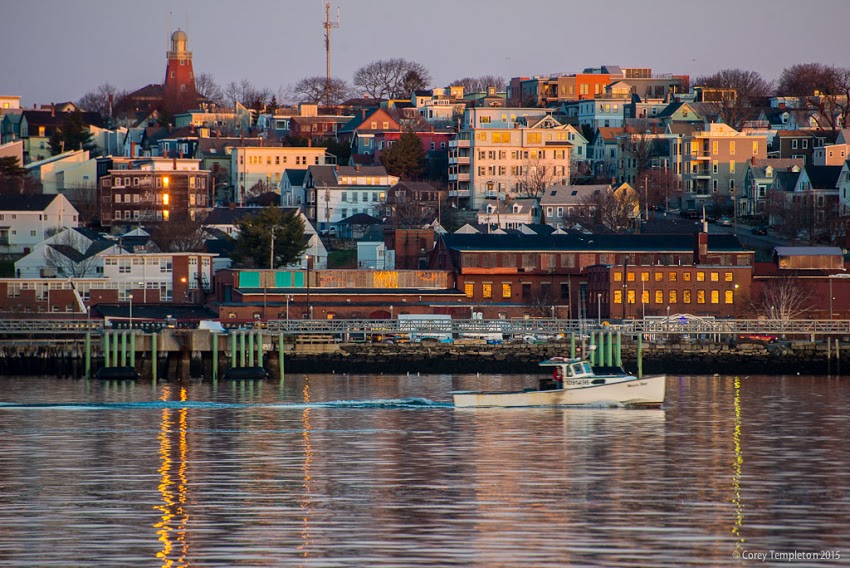 Munjoy Hill. Originally pastureland for the local farmers, Munjoy Hill was briefly a tent city after Portland's Great Fire of 1866 displaced thousands of city residents. Afterward, the neighborhood retained a rough reputation due to its proximity to the docks. All that started to change in the late 1980s when residents began the long transformation of their neighborhood into what is now considered one of the most expensive in the city. The view of Casco Bay from Portland Observatory, built in 1807 to watch for spy ships, is unrivaled; the coffee at Hilltop is the perfect morning starter before heading out for a walk along the Eastern Promenade; the wine list at Blue Spoon Cafe is worth the trek up the hill. What was once a neglected part of the city is now its crown jewel.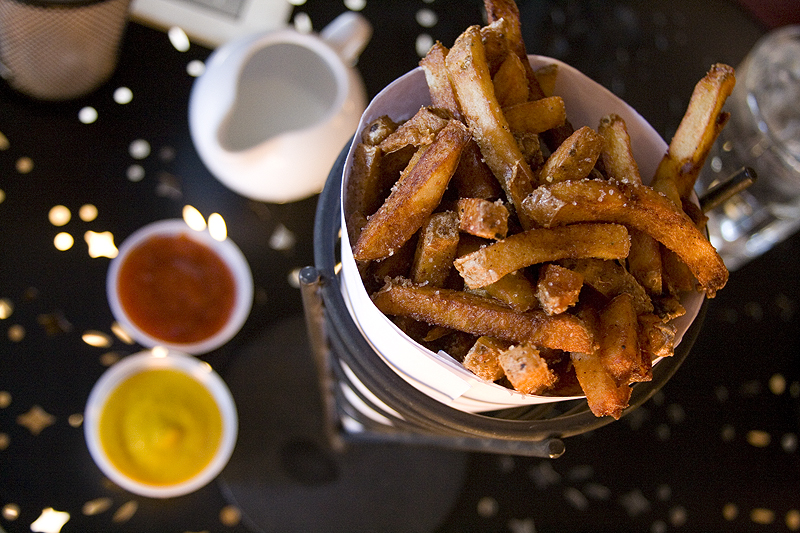 Oysters, Lobster, and Potatoes?
Quick, off the top of your head list three major foods of Maine. Sure you guessed lobster and blueberries, but did you know that Maine used to be the number one potato producer in the U.S.? Although the folks over in Idaho might not want you to remember such trivia there are some creative Maine culinarians taking the humble spud to new heights. Such as Leigh Kellis at The Holy Donut, who uses mashed Aroostook County potatoes in her donut batter. What started out as a dozen homemade donuts sold in a local coffee shop has turned into a 3-location, 2-million-donuts-a-year empire. Be sure to check out the maple bacon flavor, and if in season, the blueberry filled. On the other end of the spud spectrum is Duckfat and their irresistible hand-cut Maine potatoes fried in, you guessed it, duck fat. Their Belgian fries are served with your choice of dipping sauce (Thai chili mayo, truffle ketchup) or as the base for poutine made with duck gravy. A risky move for a restaurant so close to the Canadian border, but one that definitely pays off.
If a dozen Norumbega, Ebenecook, Pemaquid sounds like music to your ears, then Eventide Oysters is your home away from home in Portland. And you won't be alone. Chefs Andrew Taylor and Mike Wiley have created one of the city's most popular restaurants and garnered a lot of praise along the way. In fact, they just nabbed a James Beard award for best chef in the Northeast. As if that isn't enough to keep them busy, the duo recently opened The Honey Paw, a creative pan-Asian noodle joint next door. Think wok-charred fiddleheads, lobster wontons (natch!), and kimchee beef udon.