Fall is prime time at The Glen House in New Hampshire's White Mountains.
The Great Glen Trails Outdoor Center lies across the road from The Glen House and offers 45 km of trails for walking, hiking and trail biking. The terrain is rated easy to moderate, great for family trail riding on hybrids, mountain bikes and fat bikes, which can all be rented on site.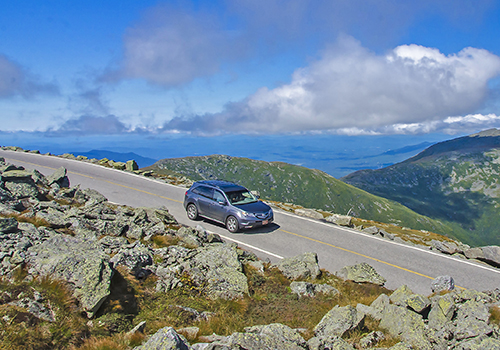 Next to the hotel is entrance to the Mt. Washington Auto Road, a breathtaking historic drive to the summit of the highest peak in the Northeast. The roadway, which opened more than 150 years ago, is the first and oldest man-made attraction in the U.S., climbing 4,618 feet from the base at The Glen House. The summit tops out at 6,288 feet, with views into Canada and to the Atlantic Ocean.  While many travelers opt for the self-drive option and earn their "This Car Climbed Mt. Washington" bumper sticker, there are also guided van tours.