Matt Powell & George Trinovitch, with Monica Powell as a financial advisor, took ownership of the Pentagöet Inn in Castine this summer, carrying on from long-time owners Julie Van de Graaf and Jack Burke.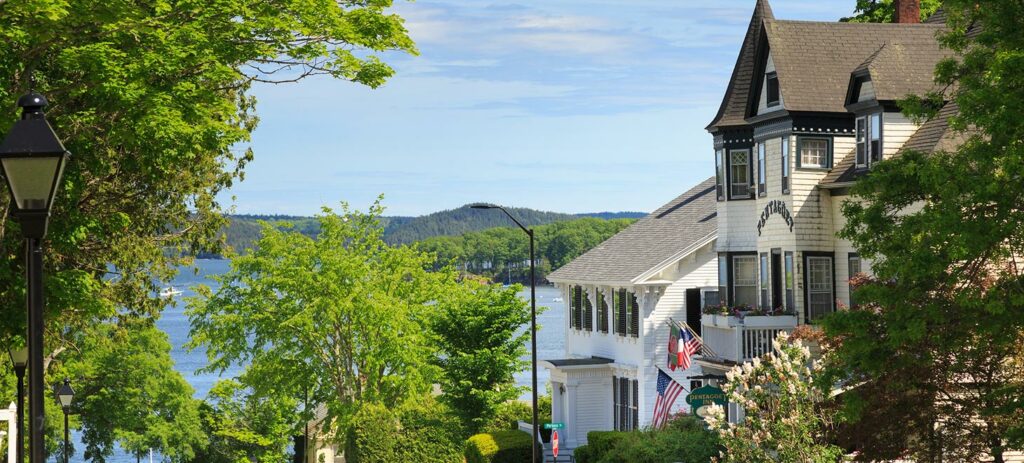 The town's oldest summer hotel, the Pentagöet Inn is a Queen Anne Victorian that was built in 1894. The new owners hail from New York, where Matt comes from a background in high-end restaurant hospitality and marketing, and George worked in interior design and art restoration. The inn has long been one of the most treasured hotels along the Penobscot Bay, famed for its legendary Pub & Wine Bar as well as Jazz on the Porch.


Dennett's Wharf restaurant in Castine has been bought by Max Katzenberg, who moved from Brooklyn, N.Y.  Katzenberg worked as general manager of several Michelin-rated restaurants in Manhattan and later co-owned and operated Olmsted and Maison Yaki, both in Brooklyn. Two fellow New Yorkers have joined him: Ingrid Paronich, a veteran of such New York restaurants as Gramercy Tavern and Le Bernardin, as general manager; and Taylor Hester, formerly of Olmsted, as chef. Together, they bought and restored Dennett's Wharf restaurant, and reopened it earlier this month. Originally Dennett's Boatyard, it later operated as a restaurant for more than two decades before closing in 2016.