Mix & Mingle Event Series
Join Mesler Chiiago for the Mesler Mix & Mingle, every last Wednesday of each Summer month, from 3-5 PM on the patio, The Sanctuary. Throughout the summer there will be special guests from Disbelief & Astral Tequila, Uncle Nearest Whiskey, and visual artist Raspy Rivera. It's all about art, fashion, music, food and community come together.
The third installment of Mix & Mingle celebrates National Black Business Month.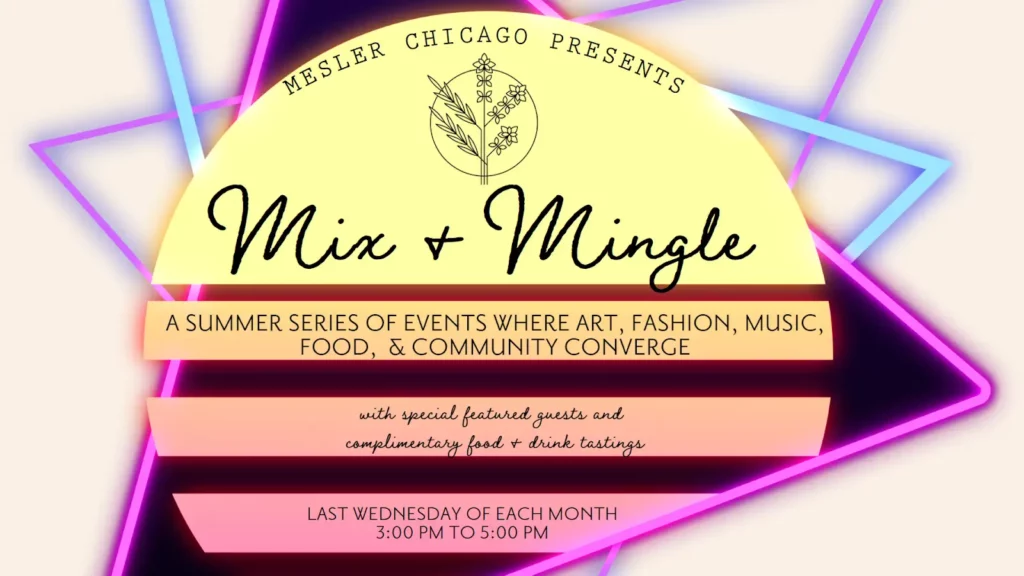 Featuring Public Figure Jobba, Uncle Nearest Whiskey, and Hyde Park's very own Sneakerville 88.
The next one is on Wednesday, August 30th, 2023 | 3:00 pm – 5:00 pm
Details at Mesler Chicago.