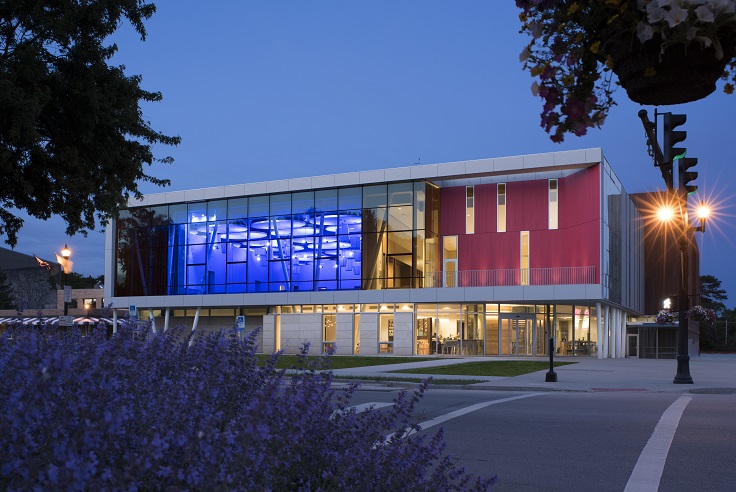 Call it the ideal hotel for one of the most progressive college communities in the U.S. The Hotel at Oberlin officially opens today, a groundbreaking 70-room property designed to be one of the most environmentally sustainable hotels in the world. Owned by Oberlin College, developed by SMART Hotels and managed by The Olympia Companies, The Hotel at Oberlin is the first hotel in the US to incorporate solar, geothermal, and radiant heating and cooling and one of only five hotels in the US to qualify for the rigorous LEED Platinum certification from the U.S. Green Building Council.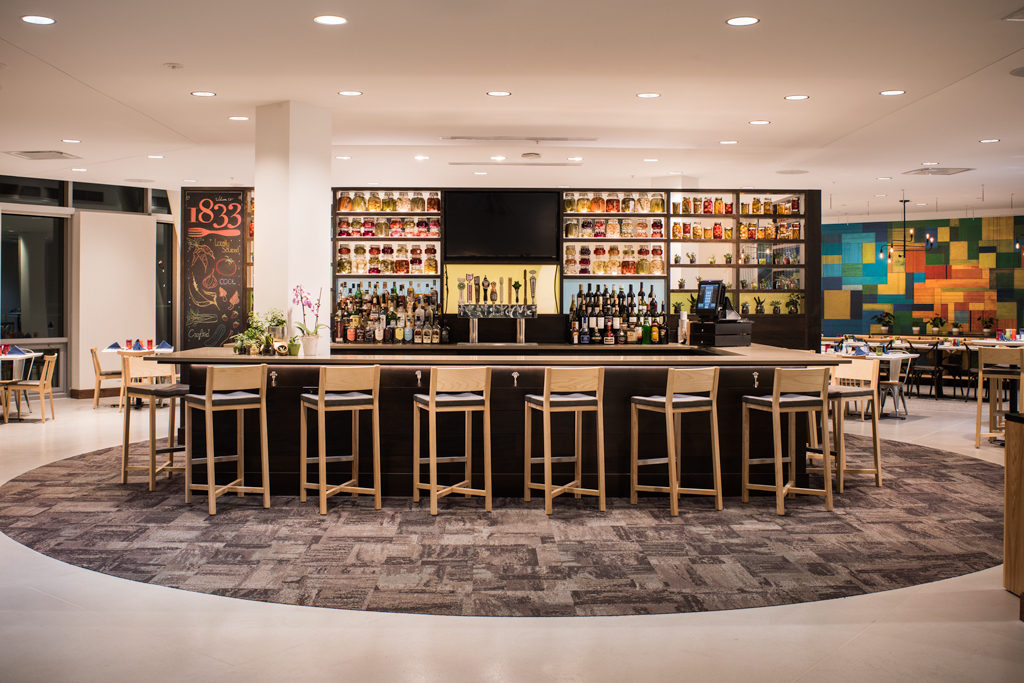 The Hotel at Oberlin was designed by the Chicago-based architectural firm Solomon Cordwell Buenz (SCB) and The Gettys Group are the interior designers.
The innovative HVAC system relies on a geothermal well field and utilizes radiant heating and cooling ceiling panels and flooring, as well as ceiling fans. A large portion of the hotel's power is supplied by a 10-acre photovoltaic array on campus. The hotel has many other sustainable features, including an on-site bio retention basin to filter storm water, rainwater harvesting for landscape irrigation and exterior automated solar shading devices to reduce heat gain. Fifty percent of the building materials were sourced from within 500 miles. The primary exterior material is Öko Skin, a highly sustainable cement slat wall panel.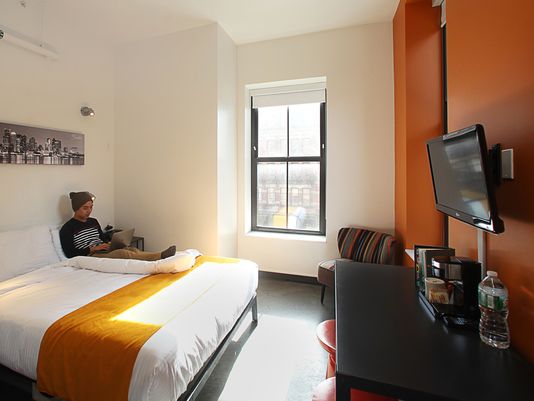 The property offers 6,500 square feet of meeting space and the 1833 restaurant, named after the year the town and the college were founded.
It's a beacon of green design and progressive thinking in the heart of the Midwest.