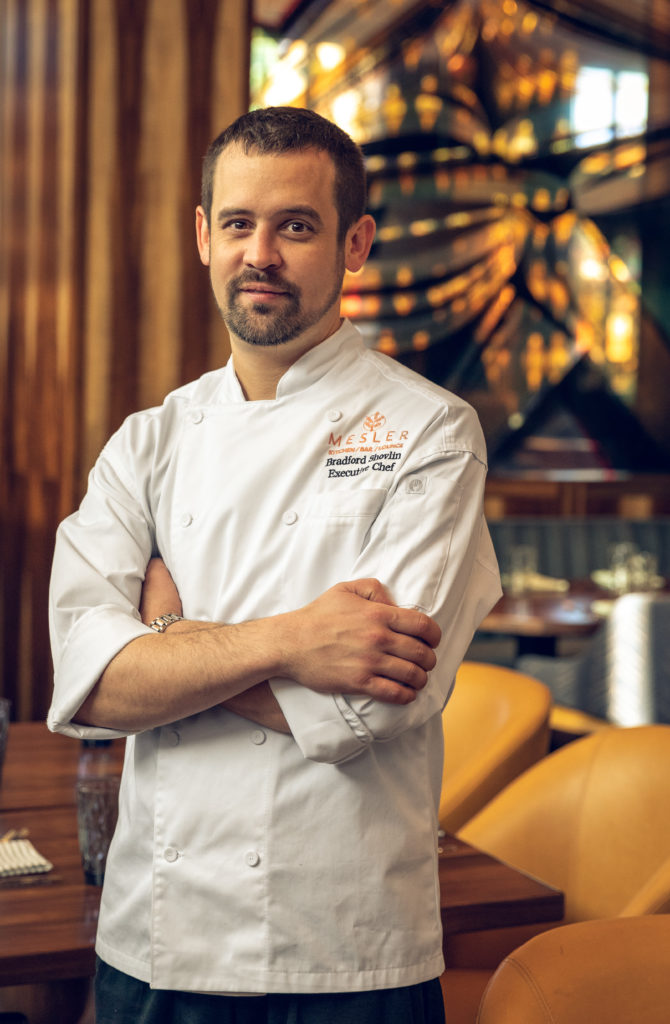 Chef Bradford Shovlin, the Executive Chef of Mesler Kitchen | Bar | Lounge, is a veteran of some of Chicago's finest kitchens. A Detroit native and a graduate of the Culinary Institute of America in Hyde Park, New York, Chef Shovlin previously worked in Chicago at the Michelin-starred North Pond under Bruce Sherman and with Suzy Crofton at Crofton on Wells.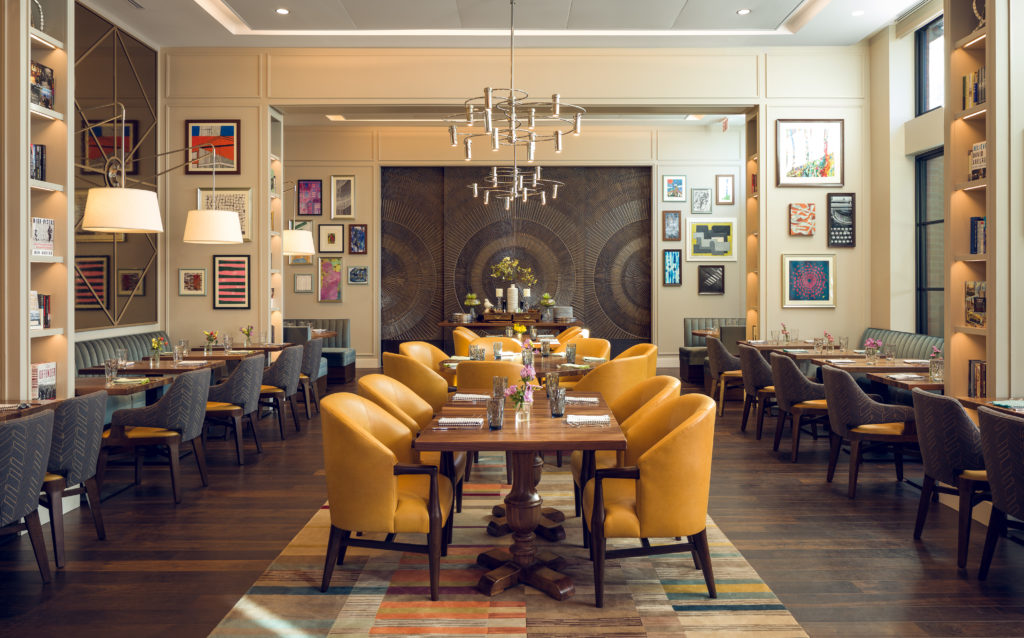 At Mesler, he gets creative with all his menus, starting with breakfast, where Poached Eggs in Purgatory gives a spicy start for the day.  At Brunch, Chicken & Waffles and Shrimp & Grits are comfort food choices.  Heartier appetites can opt for a Lobster Roll or 5th Ward Burger.  At dinner, Crispy Cauliflower might be followed by such mains as Great Lakes Walleye, Pork Porterhouse or Roasted Carrots, an entree served with Emer wheat, Moroccan-spiced baby carrots, Medjool dates and pistachios. Steaks are served with Zip Sauce and Spicy Greens. When dessert time rolls around, look for Tres Leches or Chocolate Cremeux.
Visit Mesler to make a reservation.