The Glen House offers 44 kilometers of cross country trails that start just outside the door of the hotel.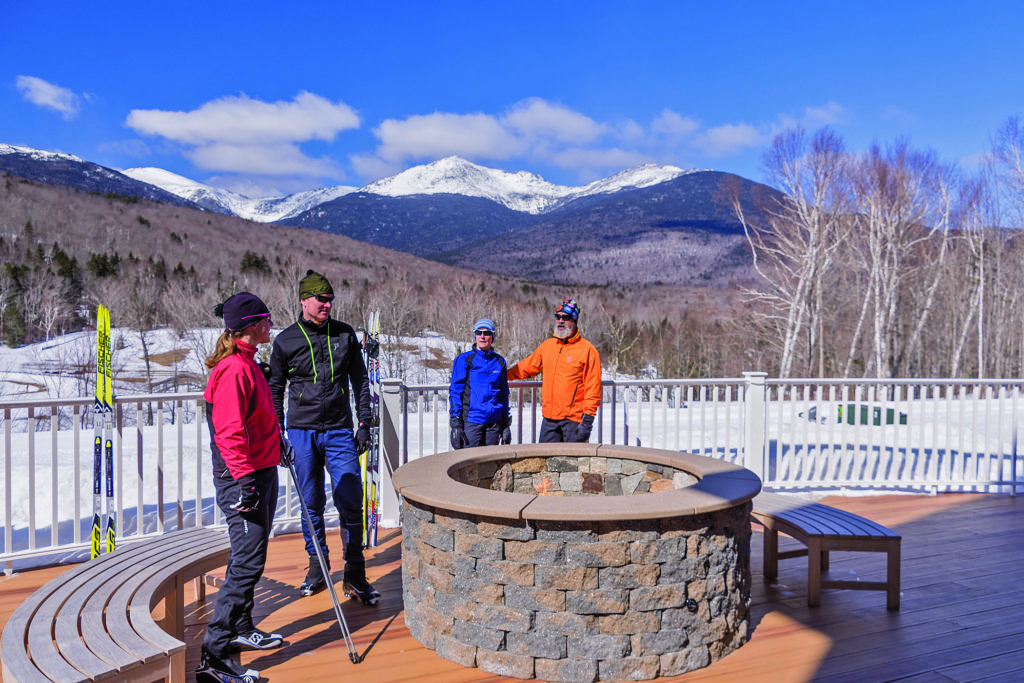 Never tried it?
The adjacent Great Glen Trails has Olympia Sue Wemyss on staff and a roster of great instructors. They've taught thousands of people to cross country ski, and every day, they help people ski better. By day's end, they promise that you will be comfortable enough to explore on your own.
The ski school offers personal instruction designed to move skills forward. Great Glen Trails encourages their guests to approach cross country skiing as a process of learning, where a series of coaching sessions leads to increased skills and enjoyment.
Check out The Glen House for stay and ski info.