Couples know that love doesn't wait forever. That's why many brides and grooms are choosing to say "I Do" with intimate weddings this fall and planning full-blown nuptials a year from now, according to Lisa Stoner, founder of Lisa Stoner Events & Styling in Orlando. We asked Stoner, who has designed and planned many weddings at The Alfond Inn at Rollins, to talk about the evolving wedding landscape in the Winter Park area.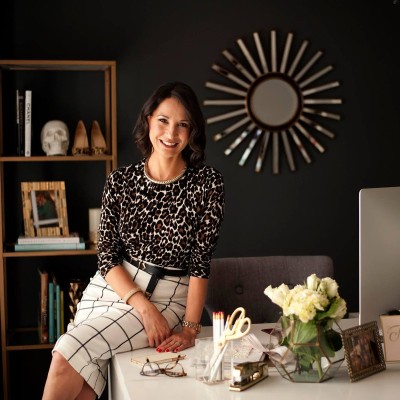 The Knot, a leading wedding planning and registry resource, had dubbed a new marital trend the "minimony," referring to an intimate wedding that's eventually followed by a larger sequel wedding. Are today's couples more resilient, creative, and flexible than couples marrying in the pre-Covid-19 era?
Truly, I have witnessed all of the above mentioned! Couples still want what they want, however, their "moving forward process" is a personal and relative decision.  
The most common thing I have seen has been couples rescheduling their original date (and some have rescheduled yet again!) to the later months of 2021. 
I also have a couple who did a civil ceremony at the courthouse, (she wore her what was to be rehearsal dinner dress!) then had an intimate dinner for their immediate family of 10 at their country club in a private room. We are still planning their elaborate celebration for when all feel safe to do so. 
Finally, I also have a couple, who will actually be married at The Alfond Inn next month, whose guest numbers have understandably decreased due to the pandemic. We've found the silver lining by pouring creativity and beautiful elements to make this micro wedding a grand one! 
On a broad level in the greater Orlando area and among your wedding clients, what changes and emerging trends are you seeing as a result of new social distancing mandates?
We are seeing venues saying goodbye to buffets and stations to avoid the overexposure of utensils and food. Floor plans are being reimagined to respect social distancing, wearing of masks of course, and limited dancing.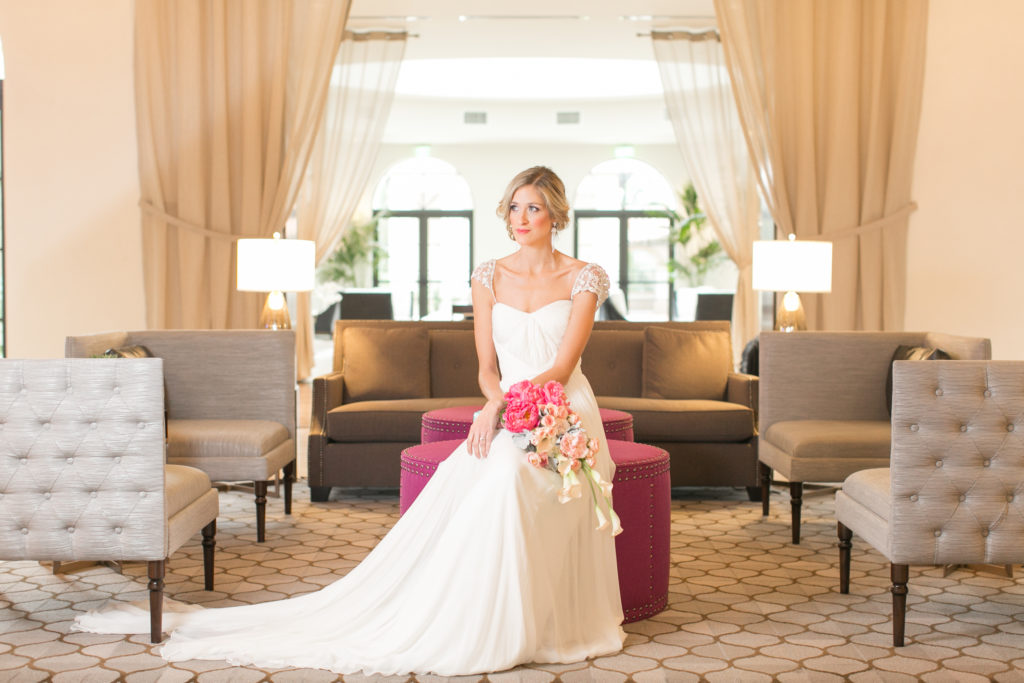 How is the wedding industry different from other businesses in terms of the response to Covid-19?
Our industry was among the first to be affected by the pandemic, and will likely be the last to fully recover as life transitions to a new normal. Packages for micro weddings are being introduced, and there's new language in formal paperwork. Contracts are being drafted to now include pandemics, with rescheduling clauses and the like now front and center in communication and formalization of contracts.
Is there anything positive happening as a result of Covid-19 that may have staying power over the longer term?
My belief is that in the midst of COVID-19, couples have been put in a position of evaluating their interpersonal relationships and prioritizing the wedding vs. marriage, and it's been quite refreshing to see! 
When weddings can take place again in the realm that we've been accustomed to, I think we will begin to see the emergence of gestures vs. gimmicks. Beautiful design and the sense for it will always be there, but now more so than ever couples are putting the welfare ( and not just health) of their guests at the top of their priority list.
Intimate Weddings at The Alfond Inn at Rollins
In step with the minimony trend, The Alfond Inn at Rollins has created Intimate Weddings , a new offer for the bride, groom and 10 guests that complies with current social distancing restrictions. The package includes a choice of elegant indoor and outdoor venues at the hotel, white garden chairs, a champagne toast, a wedding cake and romantic accommodations in a Parlor Suite for one night. The rate is $1,000.00, plus taxes and service charge. Couples may add on a brunch or dinner for the wedding party in the Private Dining Room at Hamilton's Kitchen for an additional cost.
This top-ranked Florida hotel, owned by Rollins College, has 10,000 square feet of indoor function space and lavishly landscaped grounds and manicured gardens surrounding the property provide an additional 10,000 square feet of outdoor space for an al fresco wedding, cocktails and gatherings around the fire pit.
INTIMATE WEDDINGS AT THE ALFOND INN
Wedding Celebration Package, ideal for up to 10 Guests
Beautiful Indoor and Outdoor Venues
White Garden Chairs
Champagne Toast
Wedding Cake
One night for the wedding couple in an elegant Parlor Suite
Ceremony Fee: $1,000, plus taxes and service charge
For an additional fee, continue the Celebration in the Private Dining Room at Hamilton's Kitchen for an Intimate Brunch or Dinner