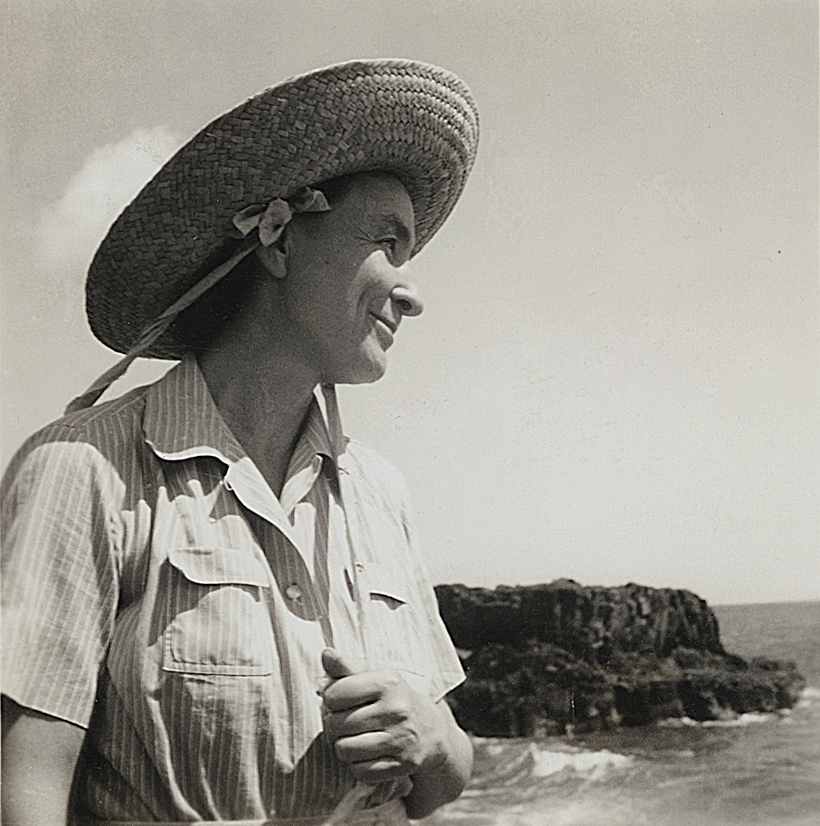 Georgia O'Keeffe: Visions of Hawai'i opened on May 19 at the New York Botanical Garden (NYBG) and runs through October 28, 2018, exloring a lesser-known chapter in the artist's career. This was her nine week sojourn in the Hawaiian Islands in 1939 that produced more than 20 extraordinary artworks. These pieces are being shown together for the first time since 1940 in a blockbuster show paired with a dramatic floral display in the Enid A. Haupt Conservatory.
Georgia O'Keeffe: Visions of Hawai'i  is about the enduring cultural impact of mid-century perceptions of Hawai'i and the ecological complexity of the Hawaiian Islands, one of the most biologically diverse places on Earth.
Beyond the actual exhibition, visitors to NYBG's landmark exhibition will enjoy a rich offering of programming, including regularly scheduled live music and hula, tours, films and more every Saturday and Sunday during the exhibition's run.
 Aloha Nights
On select Saturdays,  visitors to Georgia O'Keeffe: Visions of Hawai'i will enjoy an after-hours viewing of the exhibition in the Enid A. Haupt Conservatory and the Art Gallery. These festive summer evenings, presented by Bank of America, come to life as live music sets the mood for traditional artisan demonstrations of kapa- and lei-making as well as block printing. Experience illuminated installations by contemporary Hawaiian-Chinese sculptor Mark Chai, and unwind with specialty cocktails and Hawaiian fare available for purchase from the STARR Events new Poke Truck. Special ticket required. Member Adults $28/Non-Member Adults $38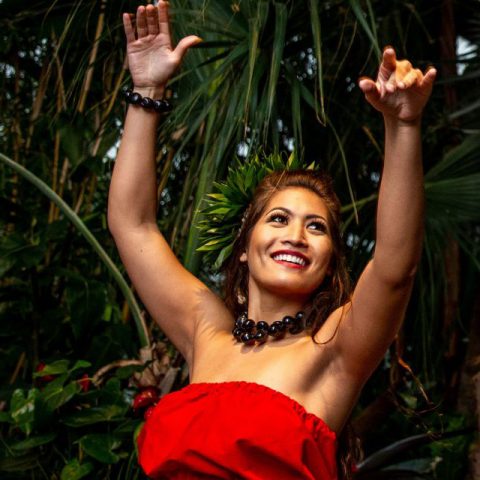 Weekend Performances, Demonstrations, & Film
Saturdays & Sundays, throiugh October 28
Every weekend you'll be whisked away to the Hawaiian Islands with performances, events, and activities that celebrate the diverse cultural traditions of Hawai'i. Enjoy hula, plein air painting, or see how a traditional lei is made.
Programs include Hula with Music, Artisan demonstrations and the Hawai'i Past & Present Film Series, a revolving series of classic and recent movies, environmental documentaries, award- winning shorts and Hawai'i as imagined by 1930's Hollywood.
Celebrate Hawai'i Weekends
July 28 & 29; August 18 & 19; October 27 & 28
On these select weekends, NYBG, in collaboration with Hawai'i Tourism United States, will feature performers, artists, and artisans from Hawai'i, showcasing the time-honored traditions and unique cultural heritage of the Islands.
Fashion & Design Weekend, July 28 & 29

The Art of Traditional Hawaiian Tattooing, a presentation and demonstration by master tattoo artist Keone Nunes
Style takes center stage with the Hawaiian fashion and design. Drop in for kapa- making, witness traditional tattoo demonstrations, and get a glimpse into the evolution of fashion in Hawai'i and the cultural influences that inspire the contemporary designs of today. Festivities include:
Fashion Walk with Native Hawaiian Designer Manaola Yap
Kapa Demonstrations with Micah Kamohoali'i
Ali'i Gown Display, reproductions of Queen Kapi'olani's and Queen Lili'uokalani's gowns, commissioned by 'Iolani Palace in Honolulu
Music Weekend, August 18 & 19
Music fills the Garden with traditional and contemporary performances—'ukulele, slack key guitar, hula, and more, including:
Dance Aloha performs hula throughout the day, while artisan demonstrations take place in the Leon Levy Visitor Center
A Special Evening Performance at the Saturday, August 18 Aloha Night with
Willie K, Led Ka'apana, Kamakakēhau Fernandez, and Kapono Na'ili'ili
Sunday Afternoon All-Star Jam Session from 1–3 p.m. on the Conservatory Lawn with Willie K, Led Ka'apana, Kamakakēhau Fernandez, Kapono Na'ili'ili, and others
 O'Keeffe After Hours
Fridays & Saturdays, October 5, 6, 12, 13, 19, & 26; 6:30–10:30 p.m.
With cooler nights and the changing leaves comes a whole new season of Georgia O'Keeffe: Visions of Hawai'i. Visitors can see the exhibition during its final month with an evening viewing and warm up with a cup of Kona coffee, channel their botanical artists with sip and sketch drop-ins, and see the colorful flora of Hawai'i in the Conservatory. Outside, they will enjoy illuminated installations by contemporary Hawaiian-Chinese sculptor Mark Chai.
Go to NYBG for details