After a day spent cross country skiing or snowshoeing at New Hampshire's Great Glen Trails, it's time to head across the road to The Glen House to The Notch Grille. This full-service and comfort-centric restaurant  features North Country tastes. It also offers breathtaking views of Mount Washington.
The restaurant sources from local farms, breweries, and distilleries, and even serves its own private label vodka made at Tamworth Distilling. The bar, lauded as New Hampshire's Most Beautiful Bar by Architectural Digest, is a great place to sip a glass of wine or a microbrew and enjoy a few shared plates.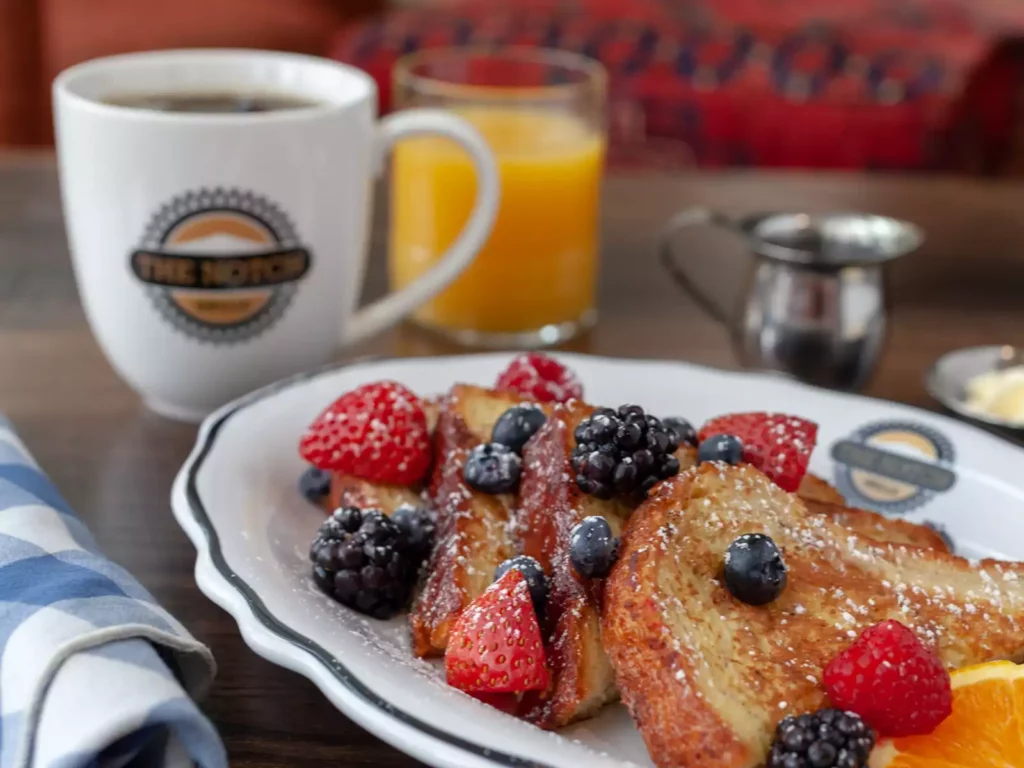 The Notch Grille is open daily and serves breakfast and dinner. Breakfast might be a Breakfast Burrito, French Toast, The Auto Road Omelet or Pinkham Corned Beef Hash.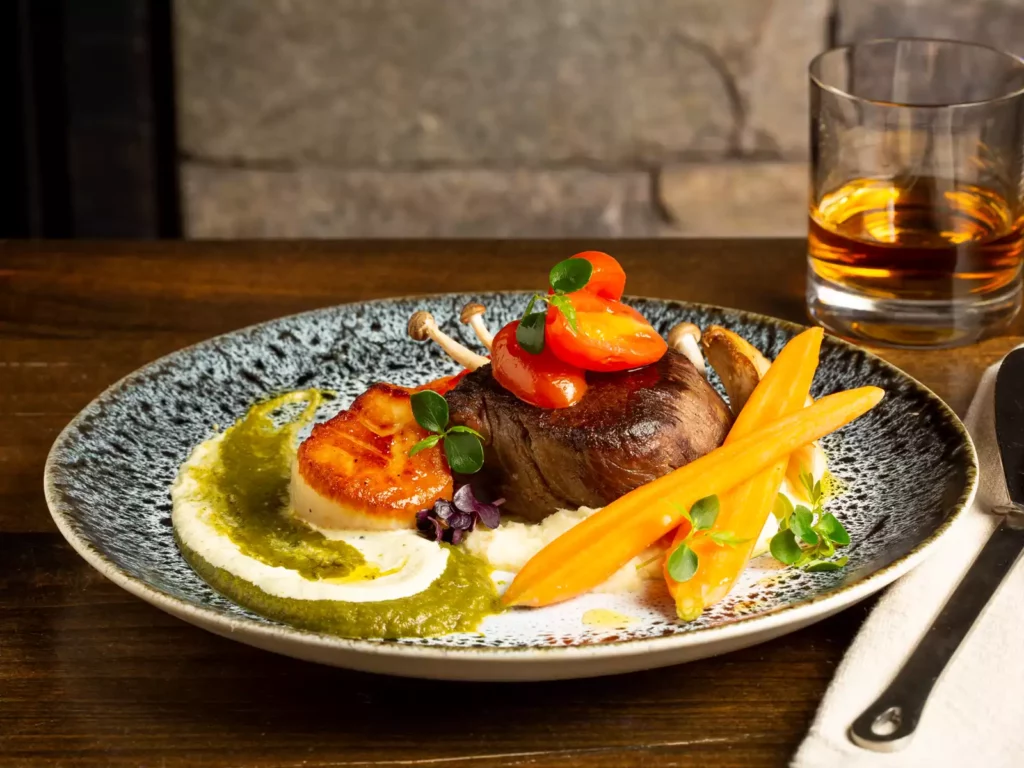 The dinner menu focuses on favorites after a day in the outdoors, with starters like Roasted Cauliflower or Crispy Calamari, followed by mains like The Notch Burger, Lobster Ravioli, Short Ribs, Vegan Ravioli and Bourbon Cider Glazed Salmon.
Visit The Notch Grille for reservations.