The Provincetown Art Association and Museum (PAAM) is over 100 years old and open year-round. PAAM is a cultural institution and must-visit destination for local and regional art.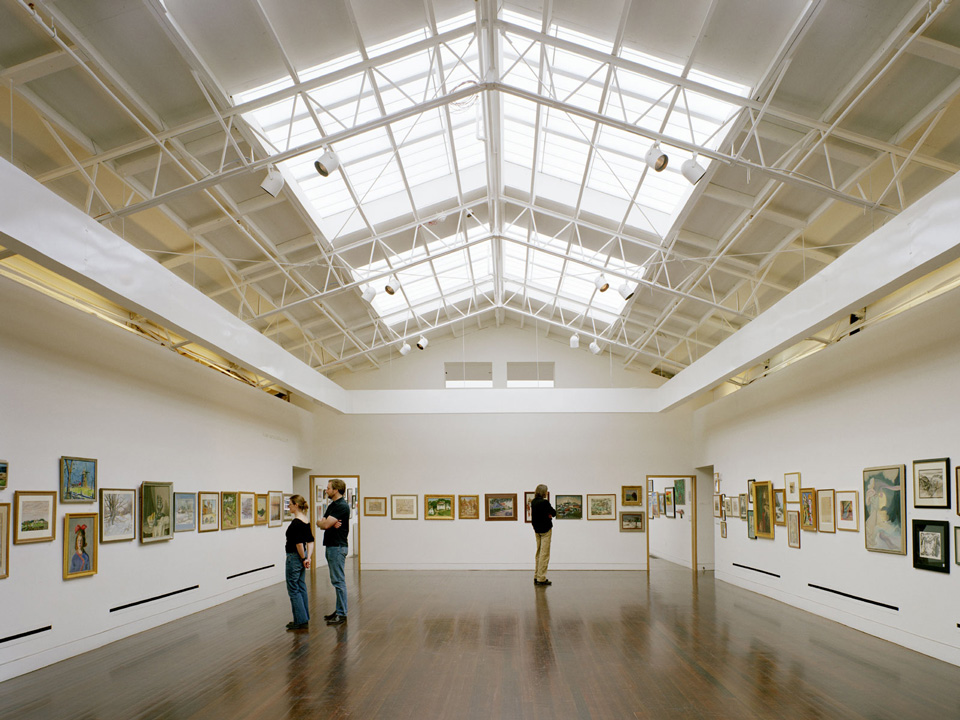 The current exhibition, The Hoppers at PAAM, is on view through February 23, 2023, and was organized in celebration of Edward Hopper's New York, on view at The Whitney Museum of American Art. It features selected drawings and studies for paintings in the Whitney's permanent collection, and archival materials and diaries reflecting the Hoppers' time in New York.In 2016, PAAM received an extraordinary gift: 96 drawings by Edward Hopper, 69 drawings and watercolors by his wife, Josephine Hopper, and 22 diaries dating between 1933 and 1956 chronicling the Hoppers' lives on Cape Cod and beyond. The museum also received extensive archival materials related to Edward and Josephine's lives on Cape Cod and in New York City.
Hopper's landscapes are synonymous with Cape Cod. Arriving with Josephine in 1930, they spent almost forty years in their classic Cape house with a large window overlooking Fisher Beach. Right up until his death in 1967, the Cape is where he would go to paint what became some of his most famous works, including Cape Cod Sunset, Corn Hill, Seven A.M., and Gas. In total, he painted more than one hundred oils and watercolors depicting Cape Cod.
This unprecedented donation was made through the generosity of Laurence C. and J. Anton Schiffenhaus in honor of their mother Mary Schiffenhaus (a close and personal friend of Josephine and Edward Hopper), and two anonymous donors.The works on view are part of PAAM's special collection of drawings, watercolors, and archival materials by Edward Hopper and his wife, Josephine Hopper.
The permanent collection at PAAM includes over 3,000 works by more than 700 artists, including hundreds who have called Cape Cod home. Friday nights are free after 5 pm.