Around the Table: Stories of the Foods We Love is NYBG's Major Exhibition for 2022
New York City's greenest oasis is The New York Botanical Garden (NYBG), a 250-acre museum of plants acclaimed as one of the city's top cultural attractions, along with the Metropolitan Museum of Art, the American Museum of Natural History, and MoMA.
Fifty display gardens and collections, including the New York City Landmark Enid A. Haupt Conservatory, contain more than one million plants and offer a vast natural world to explore this summer at NYBG. At a time when being outdoors is still a prerogative for travelers to New York City, it's refreshing to note that visitors can stroll through the Native Plant Garden, the Perennial Garden and the Peggy Rockefeller Rose Garden, and then wander through the Thain Family Forest, the largest uncut expanse of New York's original wooded landscape.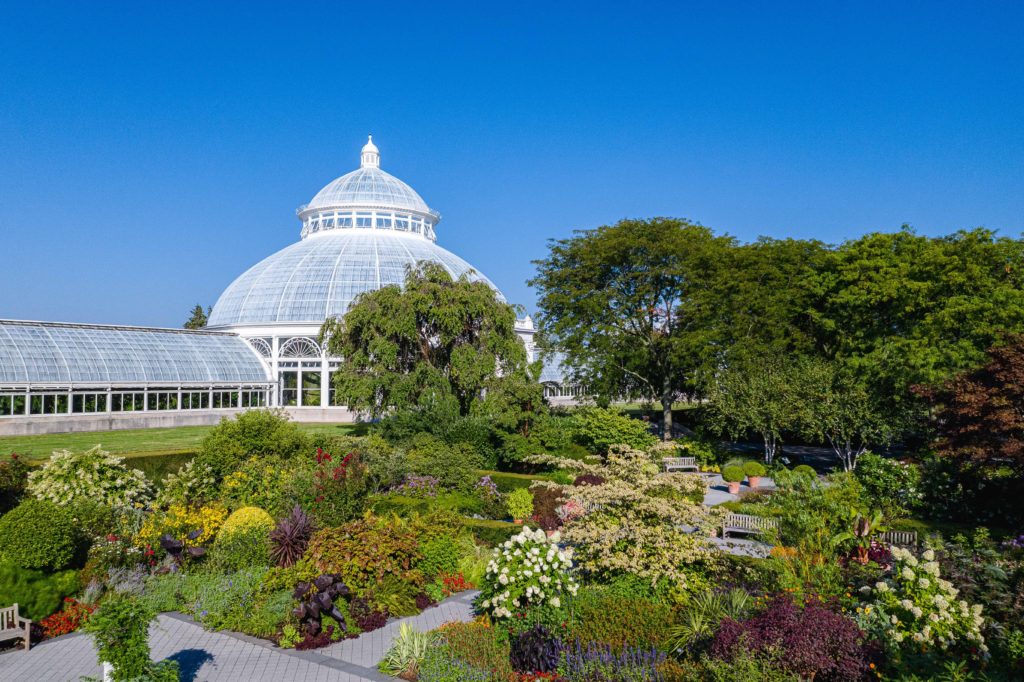 Families with young travelers can spend a summer afternoon at the Everett Children's Adventure Garden, which encourages children to actively investigate science and nature in a 12-acre landscape that features a series of lush environments, including a pond, woodland, and meadow. They can also head to the Edible Academy, a state-of-the-art educational facility featuring hands-on activities and innovative programs that help children, families, teachers, and the general public learn about growing and preparing vegetables, fruit, and herbs while encouraging a lifelong interest in gardening, nutrition awareness, and environmental stewardship.


The Botanical Garden is just 20 minutes from Midtown Manhattan, via Metro-North Railroad from Grand Central Terminal to the Botanical Garden Station, making it a perfect excursion for travelers basing themselves in Midtown.
Shopping & Dining
Unique gifts are the hallmark of NYBG Shop, from books and apparel to jewelry, stationery, and plants. Dining at the Garden is overseen by the Constellation Culinary Group, which operates two restaurants on the grounds. Nestled within the idyllic setting of the 40-acre Ross Conifer Arboretum, Hudson Garden Grill is a farm-to-table restaurant that offers intimate sit-down dining, using locally sourced, ethically produced ingredients from Hudson Valley farms and other regional producers. Pine Tree Café, set among NYBG's collection of rare and unusual pines from Asia, Europe, and North America, offers casual fare.

Around the Table: Stories of the Foods We Love
Summer 2022 welcomes NYBG's major, institution-wide exhibition, Around the Table: Stories of the Foods We Love, on view June 4 through September 11, 2022. Throughout this multifaceted presentation that examines the art and science of foodways and food traditions, many dating back thousands of years, visitors will explore the rich cultural history of what we eat and learn that—from global dietary staples such as rice, beans, squash, and corn to the regional spice and flavor provided by peppers, greens, and tomatoes—plants are at the base of all culinary customs.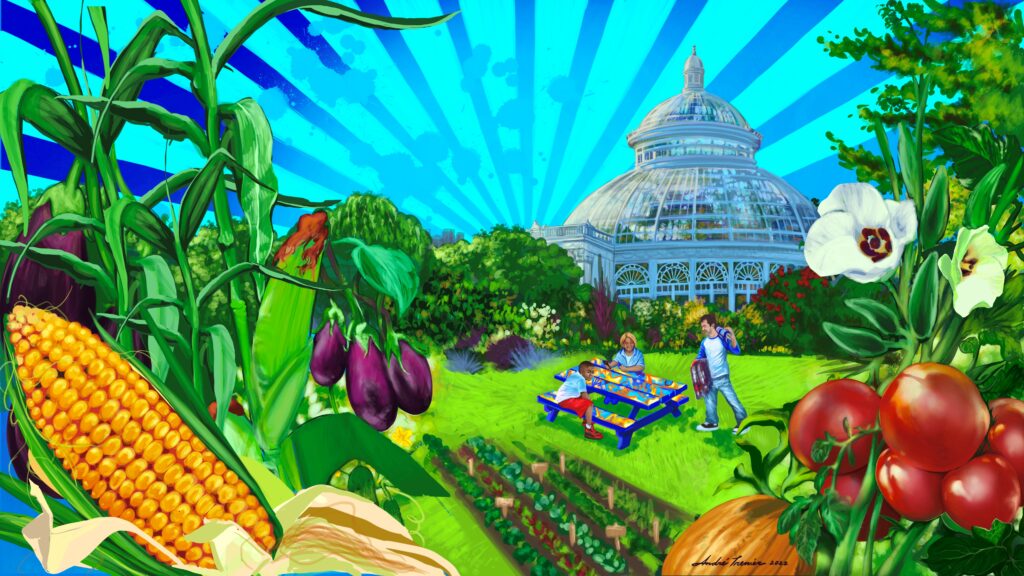 Expansive displays of living edible plants, art and science installations, weekend celebrations, and wellness and culinary-themed programming will provide opportunities to discover the diversity and beauty of plants that are grown for cuisine around the world; uncover the botanical origins of the foods people think they know; cultivate deeper understanding of the environmental and social impacts of food choices; and invite gathering at artist-designed tables set throughout NYBG's 250 acres, bringing to life stories about the featured and other notable edible plants. For more information about Around the Table: Stories of the Foods We Love, please visit https://www.nybg.org/event/around-the-table-stories-of-the-foods-we-love/.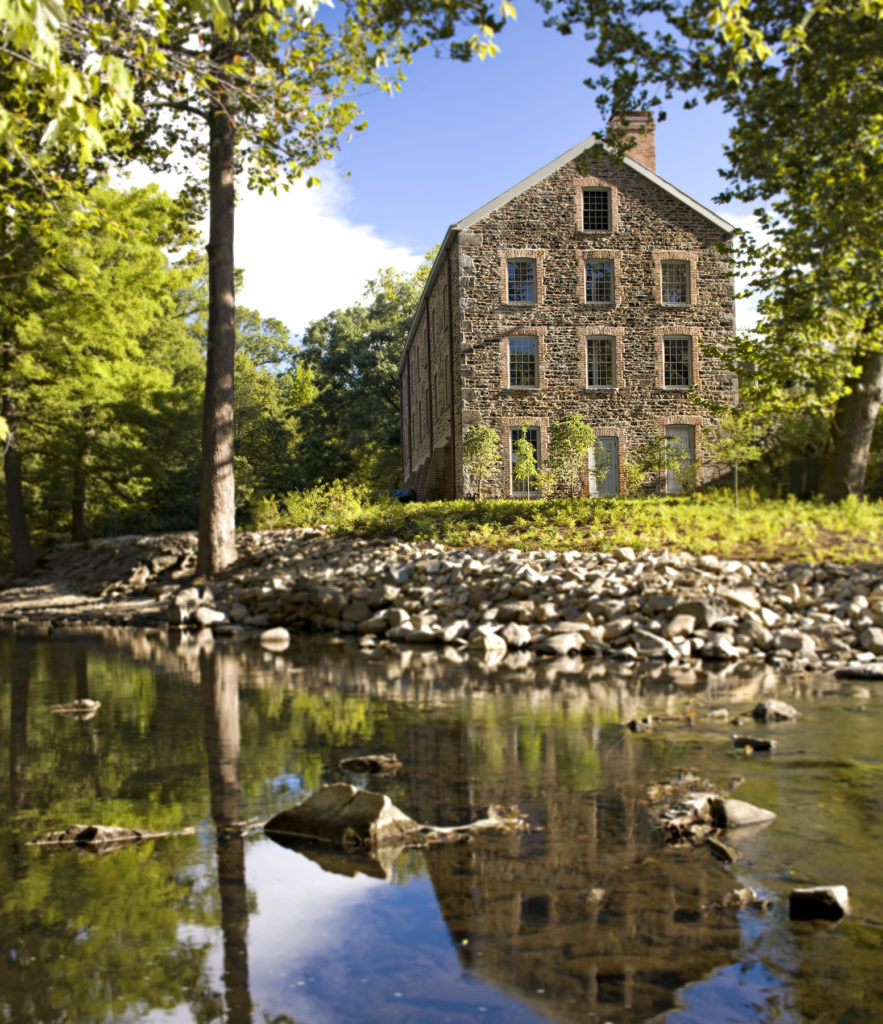 Getting to NYBG
The New York Botanical Garden is located at 2900 Southern Boulevard, Bronx, New York 10458. It is 20-minutes by train from Midtown Manhattan on Metro-North Railroad, via the Harlem Line to the Botanical Garden stop. For more on admissions, visiting hours and travel information go to www.nybg.org/visit.