Blue skies, sunny weather, and sea breezes don't end on Labor Day in Provincetown. The LGBTQ+ haven is spectacularly situated 60 miles out to sea at the sandy tip of Cape Cod. September is when Ptown begins its Secret Season, a glorious Second Summer that runs through early November. The summer beat continues but without the peak season crowds at Provincetown's fabled beaches, restaurants, art galleries, guesthouses, and boutiques.
It's the time of year when those in the know head for the country's most beloved queer sanctuary, when festivals, events, and celebrations of LGBTQ+ life, art, and literature make Provincetown a balmy haven for everyone. Here's what's in store for Fall 2023.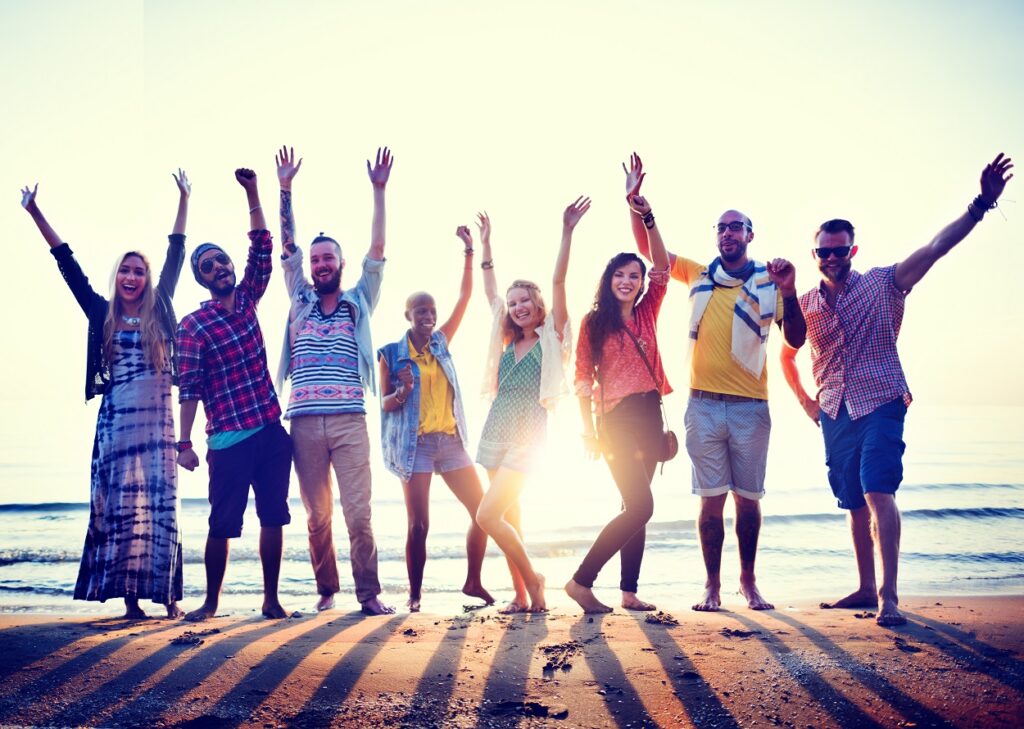 SEPTEMBER
Swim for Life and Paddler Flotilla Weekend September 8-10
The 36th Provincetown Swim for Life & Paddler Flotilla is an annual event in one of the largest natural harbors in the world, where thousands of swimmers brave its unpredictable waters, chilly currents, and surging tides in the name of charity. The Provincetown Harbor event is a 1.2-mile swim along the shallow East End shoreline. They also sponsor a Swim in Wellfleet's Great Pond that is one mile. To date, more than $7 million has been raised for AIDS, women's health, and the community.
PAW Pet Appreciation Week & Parade September 17-23
CASAS (Carrie A. Seaman Animal Shelter) is hosting Pet Appreciation Week.  CASAS is a no-kill animal shelter designed to support the animals of lower Cape Cod.  The kickoff party for Provincetown's Pet Appreciation Week is at the Provincetown Brewing Company during their weekly "Barks & Brews" pet tea happy hour.  The events include the annual Blessing of the Animals at the Church of Saint Mary of the Harbor, the Commercial Street Pet Parade, and the Boat-slip "Pet Tea."
The Provincetown Tennessee Williams Theater Festival September 21-24
The Provincetown Tennessee Williams Theater Festival seeks to promote Tennessee William's connection to the Cape by celebrating his avant-garde spirit and cultural contributions to the artistic community through a series of inspiring performances each year. This year's theme is "Astounding: Tennessee Williams, Science Fiction and Fantasy," with performances of plays and dramatic short stories by Williams that feature spaceships, aliens, vampires, ghosts and bizarre imaginary worlds.
Mates Leather Weekend September 28-October 2
Mates Leather Weekend brings together people who are looking to socialize and party with like-minded and leather gear-wearing peers.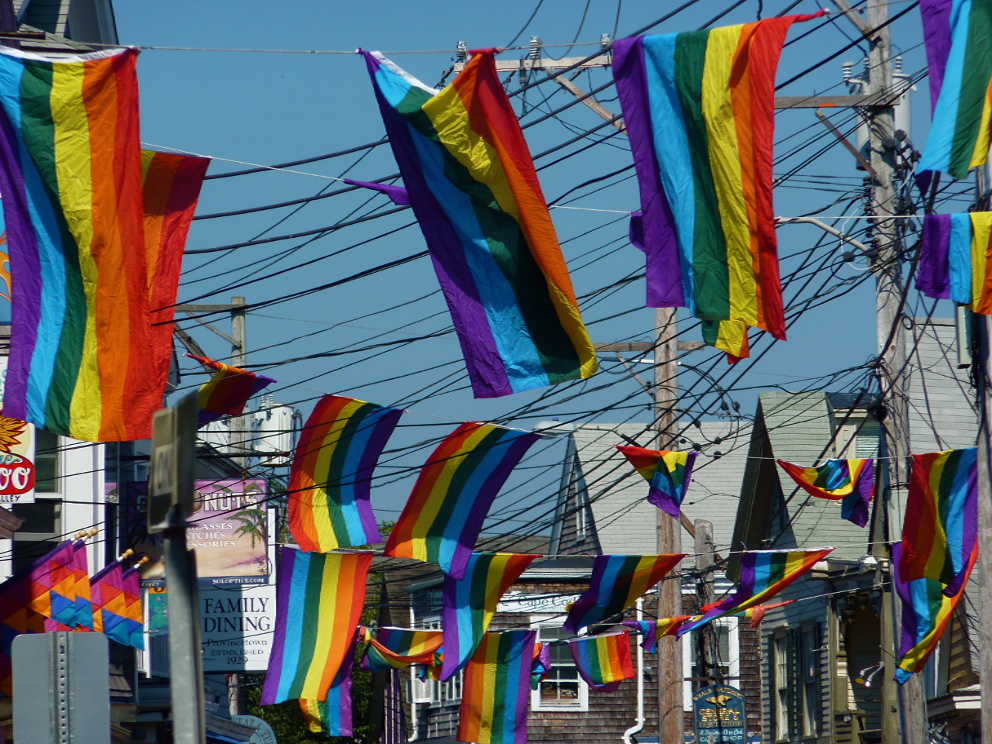 OCTOBER
Washashore Festival October 7-9
The Washashore Music & Arts Festival is a "Genre Bending Queer Music Festival," an annual gathering celebrating the union of live music, good beer, and the everlasting singularity of Provincetown. Presented by Provincetown Brewing Co., Crown & Anchor, and Tangle-Made Productions, the Washashore Festival is committed to uplifting and reflecting Provincetown's unique soul with performers that embody free expression, individuality, beauty, diversity, acceptance, and joy. There is a Net Gala at Crown & Anchor on October 7 while on October 8, Provincetown Brewing Company hosts The Righteous Babes Revue, the Red Room showcases Nectarine Girl and Man on Man, while Crown & Anchor presents a concert featuring Jordy. The concerts continue on Sunday, October 9, with a full line-up that includes Boy Radio and Rae Kahlil.
Women's Week October 9-15
Whether it's getting to see the best performers and comics in LBGT culture today, or just walking down Commercial Street holding hands, no festival on the planet celebrates women like Women's Week. Highlights include Tea Dance, Crisp Autumn Sailing, wine tastings, film screenings, whale watching, the Women's March Rally, and performances by Poppy Champlin, Diana DeMuth, and Lisa Koch.
Trans Week – the Original Fantasia Fair October 16-23
Part learning experience, part social gathering, and part reunion, the Original Fantasia Fair is a full immersion experience, meaning attendees can and usually do spend an entire week 24/7 presenting their gender as they identify.
Spooky Bear Halloween Weekend October 27-29
It will be a frightfully furry weekend in Ptown with Spooky Bear Halloween Weekend,  with a monstrous medley of parties, dances, a haunted house, and a costume ball.
NOVEMBER
Provincetown Food & Wine Festival November 1-5
"Local Food for Global Wines" is the theme of this year's Provincetown Food & Wine Festival. Ticketed events include the Opening Reception, Wine Dinners, and Grand Tastings.
Mr. New England Leather November 17-19
The annual pageant to name Mr. New England Leather 2024 with a Victory Celebration and a weekend to socialize.
For more on fall in Provincetown, visit Provincetown Tourism.