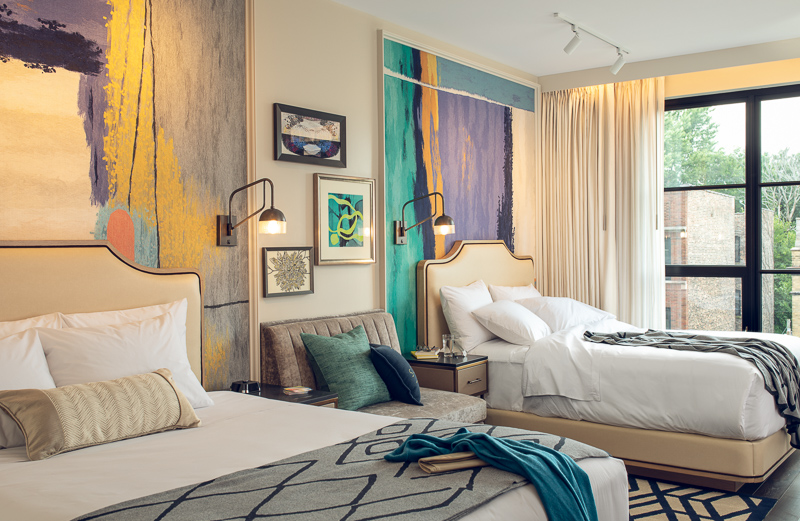 SOPHY Hyde Park, the new 98-room boutique hotel located at 53rd Street and Dorchester Avenue in Chicago's Hyde Park neighborhood, opened today.
Developed by The Olympia Companies and SMART Hotels, SOPHY Hyde Park is managed by Olympia Hotel Management and aligns with Olympia's expertise in developing and managing independent, award-winning boutique properties that evoke a strong sense of place and become an integral part of the community.
A HISTORIC SOUTH SIDE CHICAGO NEIGHBORHOOD
For locals and visitors alike, Hyde Park holds a unique place in the history of Chicago. This historic neighborhood, home to the University of Chicago and one of the most culturally diverse areas in the city, has a rich legacy of intellectual, artistic and cultural innovation that continues to this day. The developers and designers of the first boutique hotel in Chicago's South Side took inspiration from this unique heritage when creating SOPHY Hyde Park. The name SOPHY is rooted in the Greek word "sophia," meaning wisdom and dedication to excellence through the pursuit of knowledge. It pays tribute to Hyde Park's unique legacy and is reflected in both SOPHY's architecture and design. The hotel is located close to the University of Chicago campus, the Museum of Science and Industry, the site of the 1893 World's Columbian Exposition, Frank Lloyd Wright's Robie House and the future Barack Obama Presidential Center.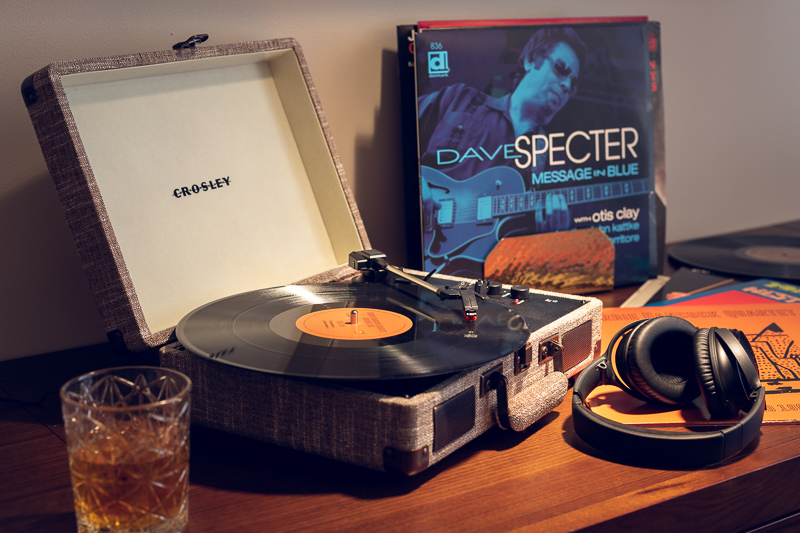 DESIGN WITH A NEIGHBORHOOD VIBE
Designed as a four-diamond property and engineered to achieve LEED Silver certification, SOPHY Hyde Park is a preferred hotel of the University of Chicago. Chicago-based GREC Architects are the architects of SOPHY Hyde Park while the design firm of Stonehill Taylor is responsible for all of the hotel's interiors.
The design of the guestrooms, which include standard rooms and larger suites, was inspired by the fine arts legacy of Hyde Park. Each room is anchored by an 8 foot abstract painting by local artist Joey Korom, rendered in fabric, and is finished with books, ornaments and even a record player with a selection of local musicians on vinyl. With hardwood floors, area rugs, custom lighting and a comfortable seating area, these unique hotel rooms aim to inspire guests to build on Hyde Park's amazing legacy. Categories include Deluxe King Room, Deluxe Double Queen Room, Novel Suite, Dorchester Suite and Opus Suite.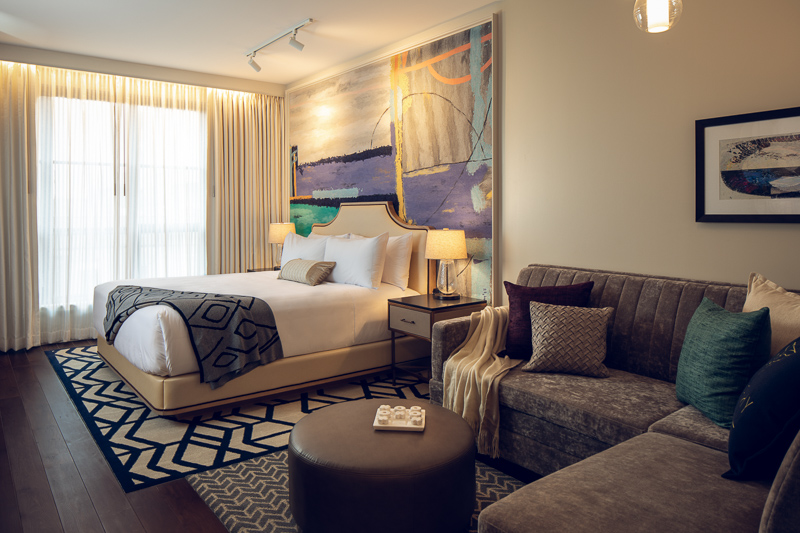 MESLER KITCHEN | BAR| LOUNGE
Mesler Kitchen | Bar | Lounge, which means "to mix and mingle," is a reflection of Hyde Park's diversity. Mesler will offer Brunch seven days a week instead of a traditional Breakfast and Lunch service. There will be a daily "Hyde Park Social" period between 2:00pm and 5:00pm, followed by Dinner and then a late-night lounge menu seven day a week, as well as room service. The cocktail program at Mesler is inspired by Hyde Park's legacy for innovation, art, mathematics, science and astronomy. Chef Bradford Shovlin, the newly appointed Executive Chef of Mesler, is a Detroit native and a graduate of the Culinary Institute of America and previously worked in Chicago at the Michelin-starred North Pond under Bruce Sherman and with Suzy Crofton at Crofton on Wells.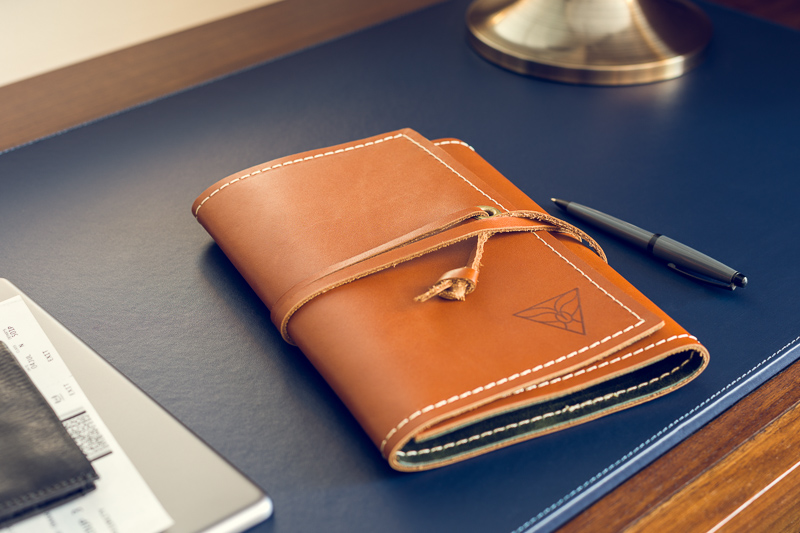 A 15-foot, double-sided fireplace connects and separates the hotel reception area from the 40 seat Mesler lounge. The restaurant artwork includes pieces designed specifically for the hotel by students at nearby Hyde Park Academy High School. The overall décor is inspired by literature and the scientific discoveries that Hyde Park has witnessed over the last century. An outdoor lounge area accommodates 24 guests and there is an indoor private dining room for up to 14 with its own outdoor patio and fire pit.
Opening rates at SOPHY Hyde Park start at $289. For more information, visit https://sophyhotel.com/