Art Basel Miami Beach returns for its sixth incarnation this year, as do the satellite fairs of Miami Art Week.
Provincetown will be well represented at Art Gaysel, which has been called the "Queerest Art Fair" and is a vital LGBTQIA+ part of Art Basel Miami Beach.
Held at gay-owned and operated Hotel Gaythering on Lincoln Road in South Beach from Thursday, December 2 through Saturday, December 4, 2021, Art Gaysel will exhibit more than 30 artists who identify as LGBTQIA+ from all around the world.
The participating Art Gaysel artists will be taking over the entire property, exhibiting in 23 hotel rooms that will be turned into mini-workshops and galleries.
Art Gaysel will include artists from around the globe, including Spain, Greece, Mexico City, Puerto Rico, Milan and more. The U.S. is well represented, with artists hailing from Los Angeles, Mississippi, New York and Miami.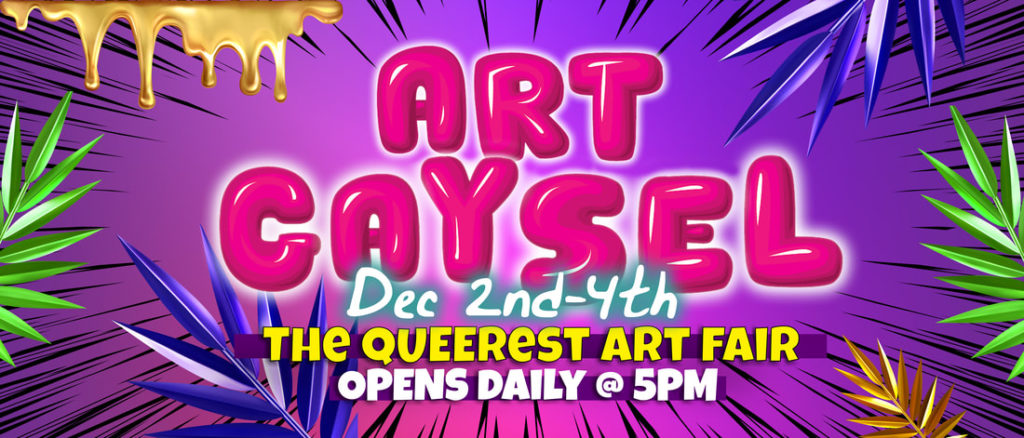 This year, Art Gaysel has forged a new partnership with the Provincetown Commons, a collaborative workspace for artists based in Provincetown. Hotel owner and Art Gaysel founder Alex Guerra and his partner are part-time residents in Provincetown and there's a strong connection to the queer capital of the United States.
Seven Provincetown queer-identifying artists have been chosen to exhibit, including Paul Rizzo, Gaston Lacombe, Adam Singer of Adam's Nest, Momma Lee Curtis, Benwa Kramer, Josh Wilmoth, and Chick Byrne.
Art Gaysel is free to any and all visitors. During the three-day fair, the rooms will open daily at 5 p.m. for guests to meet the artists and see the work on display.