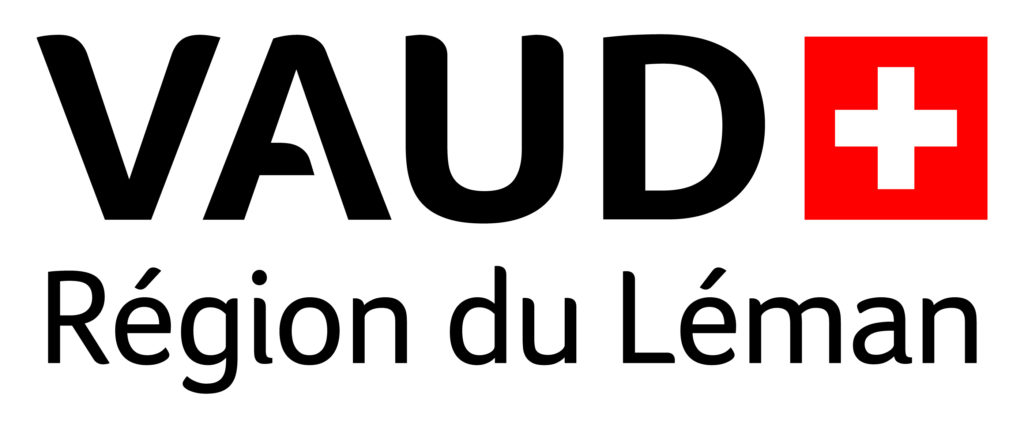 MUSEUM NEWS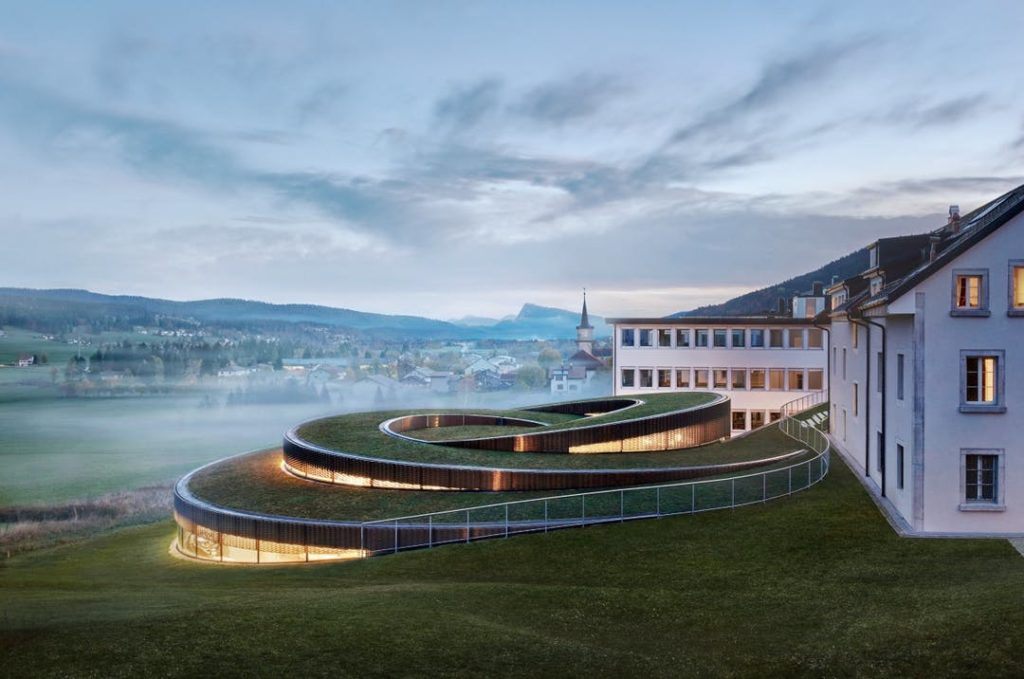 Musée Atelier Audemars Piguet. Courtesy Audemars  Piguet.
Musée Atelier Audemars Piguet Opens
The Musée Atelier Audemars Piguet opened on June 25 2020 in Le Brassus, in the heart of the Vallée de Joux, the cradle of Swiss watchmaking. It offers an immersive experience that retraces more than 145 years of watchmaking history.  The striking museum is circular, shaped like a coil, and designed to resemble a watch spring. The innovative design and architecture is thanks to Danish architect Bjarke Ingels of the Bjarke Ingels Group (BIG), who was commissioned to showcase the watchmaking achievements of Audemars Piguet. Visitors can observe watchmakers and artisans at work in transparent workshops. The Musée Atelier can be visited from Monday to Friday by guided tour only and by reservation.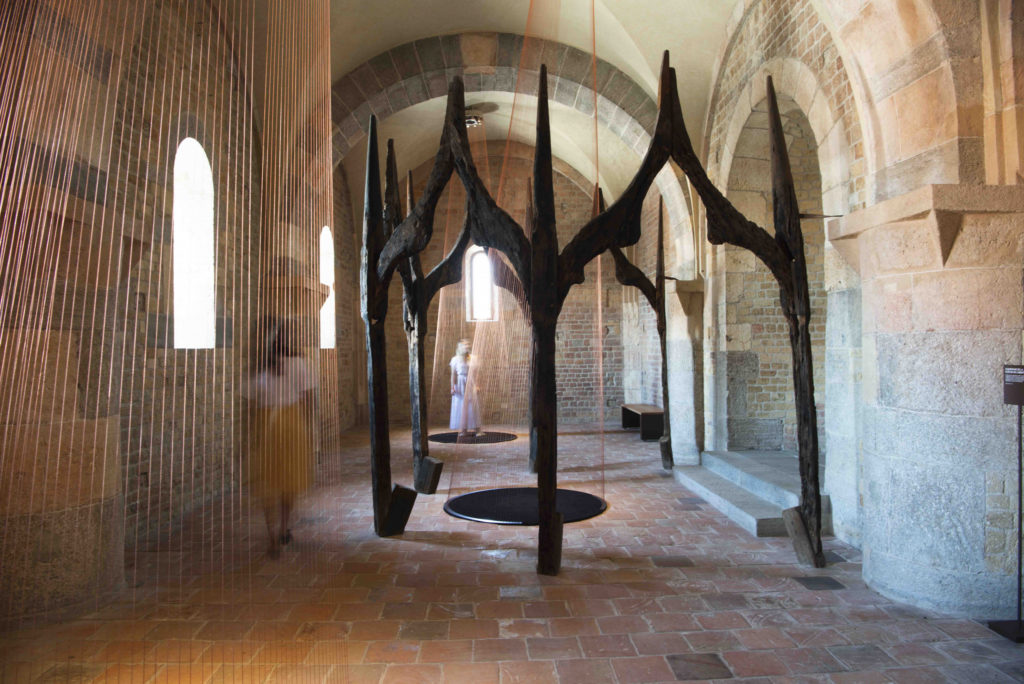 Abbatiale de Payerne. Courtesy Thematis – Pauline Stauffer.
Reopening of the Abbatiale de Payerne
After more than 10 years of restoration, the Abbatiale de Payerne, a masterpiece of Romanesque art, has reopened to the public. The discovery trail at the 11th-century Abbatiale, which was affiliated with the Benedictine monastery of Cluny, France, is unique and offers a new perspective on the history of the largest Romanesque church in Switzerland.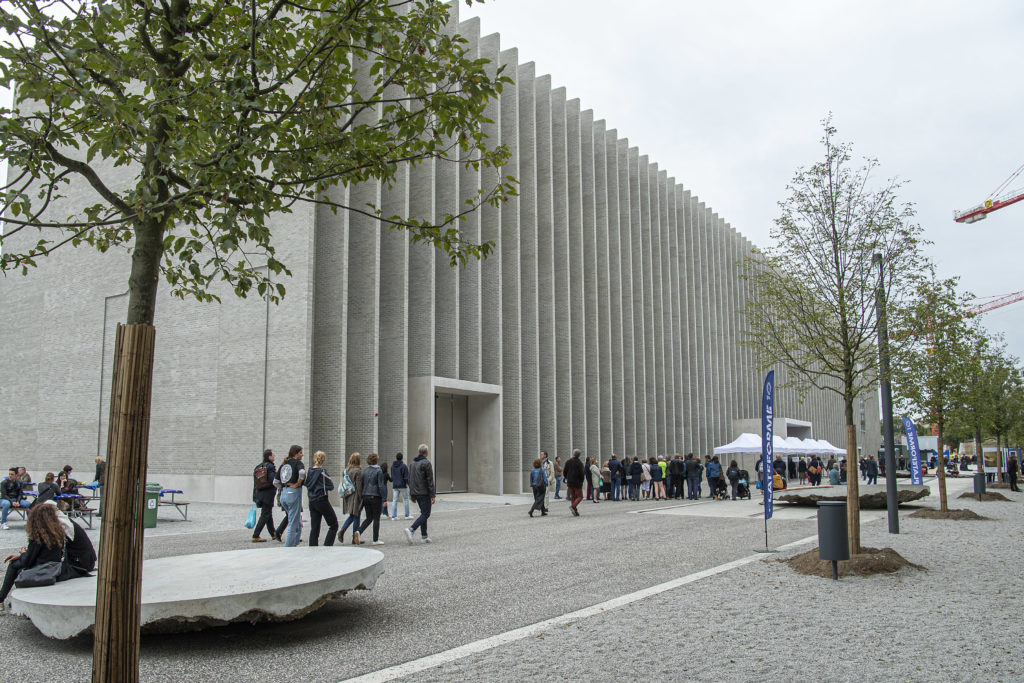 New Permanent Exhibition at PLATEFORME 10
"Come and see here what you won't see elsewhere!" is the theme of the new Permanent exhibition at the Fine Arts Museum (mcb-a), which is part of PLATEFORME 10, Lausanne's new arts complex situated next to the city's train station. The exhibition consists of about 300 artworks on two floors that show the breadth of Vaud's art collections, from the 18th century to the present day. Several rooms are dedicated to single artists, including Louis Ducros, Charles Gleyre, Félix Vallotton, Théophile-Alexandre Steinlen, and Louis Soutter. Other rooms illustrate major artistic trends with works acquired after World War Two of drawings and paintings of the second Paris School, geometric abstraction, neo-Fauvism, and new media such as video and installation art. The works on display will be rotated over time.