KUSAMA: Cosmic Nature at the New York Botanical Garden (NYBG)  has plenty on offer for kids at the Everett Children's Adventure Garden. Activities are included in all ticket types.
Nature Scavenger Hunt
Pick up a Scavenger Hunt pamphlet with fun, self-guided activities including searching for plants with the infinite dot patterns that inspired Kusama and drawing items from nature in the style found in Kusama's early sketchbook.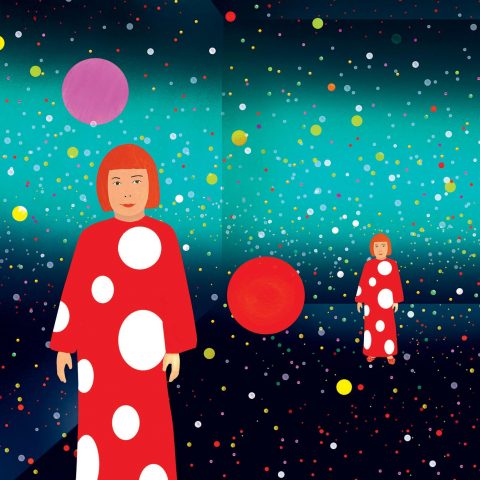 Story Time
Saturdays & Sundays; 11 a.m., 1 p.m., 3 p.m.
Discovery Center Plaza
Kids and their families enjoy a reading of Yayoi Kusama: From Here to Infinity. Filled with reproductions of Kusama's art, this colorful book tells the story of an artist determined to cover the world with her dots, from here to infinity. For ages 4–8.
July 17; 1 p.m.
Ellen Weinstein, illustrator of Yayoi Kusama: From Here to Infinity, will host a special reading in the Discovery Center.
Pot Up a Polka Dot Plant
Families will be able to take home their own Polka Dot Plant (Hypoestes phllostachya), a unique plant with speckled leaves that adds a touch of cosmic nature.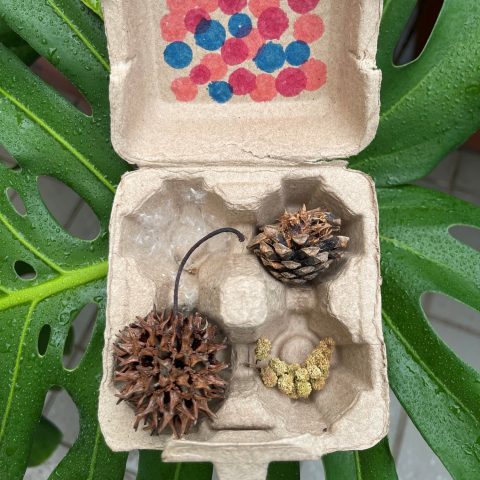 DIY Nature Collection Boxes
Kids can make their own nature collection boxes, special containers to save and organize natural objects found outdoors. They will be invited to decorate their collection boxes with polka dot stamp markers inspired by Yayoi Kusama's art.
Explore the Microworld on display outside the Discovery Center
The Microworld allows kids to explore images of plants taken by scientists under a microscope, revealing another world of patterns that complement Yayoi Kusama's cosmic works. Children will be able to take home their own Foldscope—a mini microscope that can be assembled and mounted on a phone to create your own Microworld images.
Visit NYBG for more details.