Chili-Seared Scallops, Coffee-Rubbed Tuna Tataki and Pistachio Bucatini are just some of the bold and more innovative combinations to be found on the dinner menu at The Common Good, the acclaimed new restaurant at The Benson Hotel and Faculty Club in Aurora, Colorado.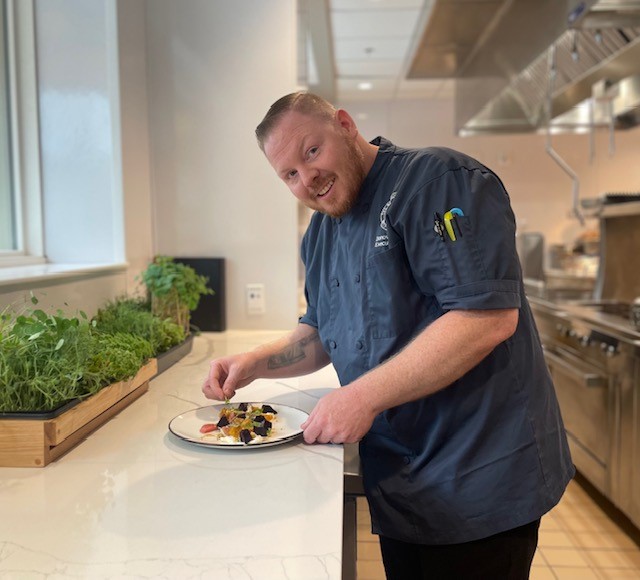 Chef Donovan Davis reaches out to the wide range of residents of Aurora, creating a menu that crosses boundaries and interplays flavors and styles.
Marble Patatas Brava, Crispy Fried Brussel Sprouts and Vanilla Roasted Beets headline the vegetable offerings, while Thai Green Curry, Rigatoni Al Amitriciana and Miso Glazed Ora King Salmon speak to the ethnic dishes at the heart of his menu. The Bone-In Beef Short Rib and the Achiote Rubbed Colorado Lamb are pure Rcky Mountain comofrt food.
The Common Good is open for dinner from 5pm to 9pm daily.