NYBG Becomes a Living Canvas
Artworks by world-renowned artist Dale Chihuly will be on view at the New York Botanical Garden from April 22 through October 29, 2017, in his first major garden exhibition in New York in more than 10 years. Chihuly is well-known for his site-specific installations in public spaces, and exhibitions in more than 250 museums and gardens worldwide including the Metropolitan Museum of Art, the Smithsonian American Museum, and the Corning Museum of Glass. This year's CHIHULY will showcase approximately 20 installations set throughout NYBG's landscape and landmark buildings and feature drawings and early works including a grouping of Fire Orange Baskets, the artist's experiment in replicating the effects of gravity on glass.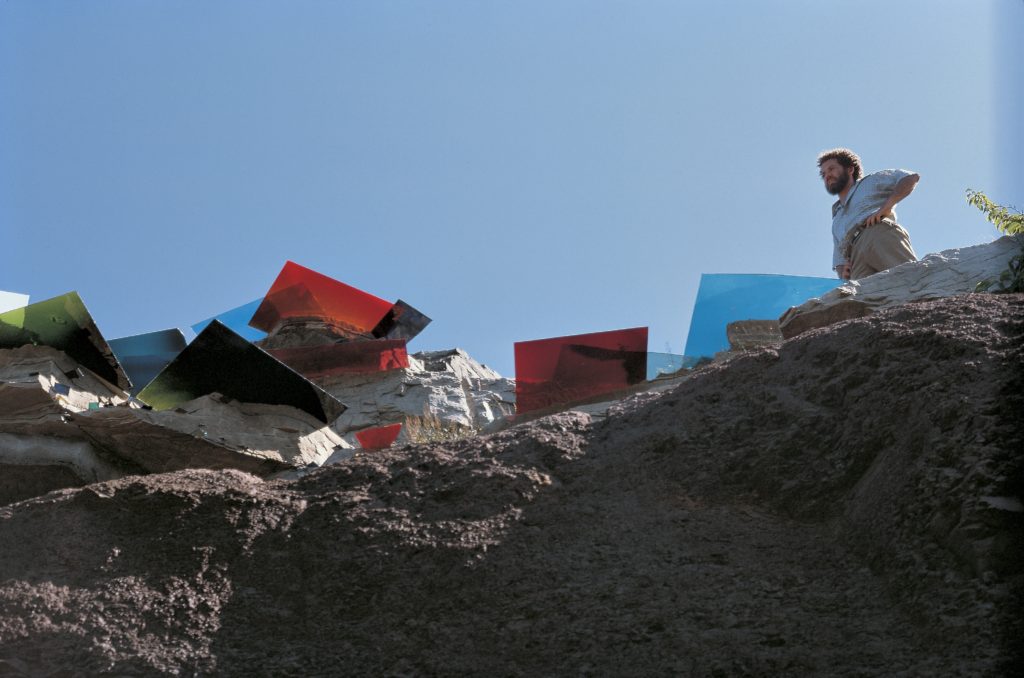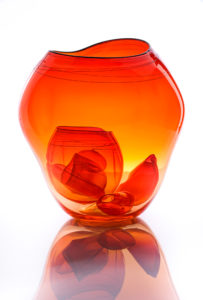 The Garden's grounds will become living canvases throughout the changing seasons of spring to summer to fall for works created specifically for NYBG, and will showcase the artist's signature organic shapes in brilliant colors, including a new monumental work inspired by his 1975 Artpark installation created near Niagara Falls, NY. The water features of the Native Plant Garden and the Haupt Conservatory Courtyard's Tropical Pool will also become backdrops to his sculptures—reflecting the interplay and movement of color and light.
Family Fun at NYBG
Special weekend celebrations, films, poetry, and fun-filled art programs for kids offer an opportunity for the entire family to explore the gardens, and on CHIHULY Nights, the exhibition is energized as the artworks are illuminated amid NYBG's sweeping vistas and the magnificent Conservatory.
How to Get to the New York Botanical Garden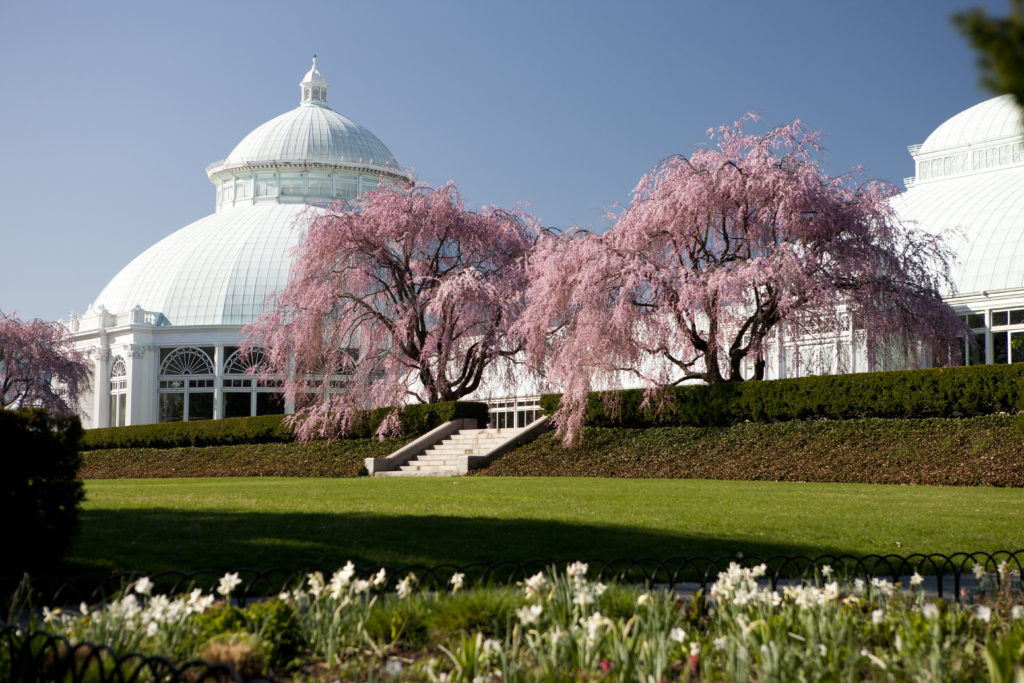 One of the greatest botanical gardens in the world, NYBG is a 250-acre sanctuary that lies just 20 minutes from midtown Manhattan in the Bronx and is easily accessible by public transportation. The Bronx is in the midst of revitalization and was singled out by The New York Times as one of "The 52 Places to Go in 2017." For more information about CHIHULY and to purchase tickets, please visit the Garden's website, www.nybg.org.
Exclusive CHIHULY Package from Grand Hyatt New York
The Garden has partnered with Metro-North Railroad and Grand Hyatt New York on a lodging and admission package to provide visitors with an easy and seamless way to see CHIHULY at NYBG. Directly connected to Grand Central Terminal, Grand Hyatt New York provides easy access to the New York Botanical Gardens via Metro-North. Guests can depart the hotel and arrive at the exhibit within 20 minutes. The package includes a discount on published room rates at Grand Hyatt New York (use the code NYBG at time of booking.), rountrip tickets for two on Metro-North, admission tickets for two to CHIHULY, and shopping and dining discounts at NYBG. Make reservations at Grand Hyatt New York.
For visitors staying at other hotels, Metro-North offers the NYBG Getaway Package that includes an All-Garden Pass and a round-trip train ticket from Grand Central Terminal (42nd Street) to the Botanical Garden Station in just 20 minutes. The package can be purchased at any Metro-North ticket window or kiosk in Grand Central Terminal. Visit Metro-North Railroad for more details.