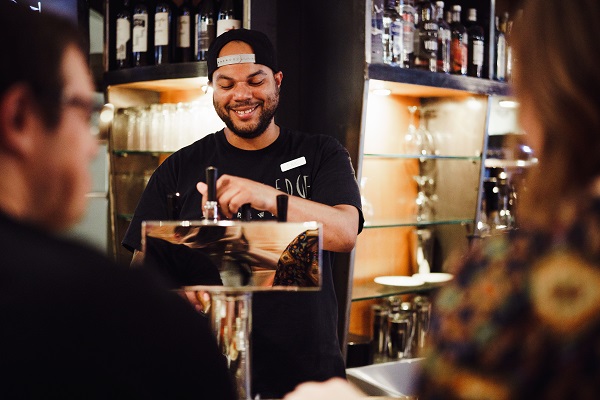 Raise a glass to Salt Lake, the destination that has spawned a plethora of award-winning craft beers from a number of local brewmasters. Now it's easier and more affordable than ever to sample, experience and enjoy Salt Lake's suds thanks to Visit Salt Lake's new Salt Lake Brewery Tour Pass.
The capital of "Brewtah" has one of the most vibrant brewpub scenes in the country, which pairs nicely with the area's cultural attractions, live summer concerts, and epic hiking and mountain biking. The self-guided Salt Lake Brewery Tour Pass introduces beer lovers and drinkers to the area's award-winning craft ales, lagers, porters and ciders of 12 of Salt Lake's top breweries and brewpubs. It encourages people to create their own pub tour and sample award-winning beers by offering $5 off at each of the dozen participating breweries.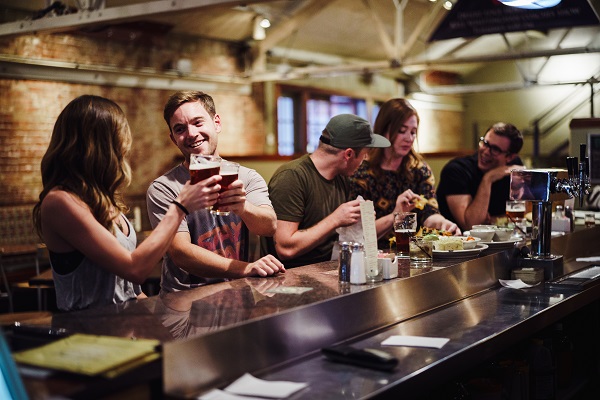 "The Salt Lake Brewery Tour Pass is the perfect choice for out-of-town visitors and residents alike or those who may have family or friends in town or simply want to explore Salt Lake's award-winning craft brewing options," said Scott Beck, president, and CEO of Visit Salt Lake. "The Salt Lake Brewery Tour Mobile Pass is a fun way to explore them all at your own pace."
The participating Salt Lake Breweries are Desert Edge Brewery, Fisher Brewing Company, Kiitos Brewing, Mountain West Cider, Proper Brewing Co., Red Rock Brewing Co., RoHa Brewing Project, SaltFire Brewing Co., Shades of Pale Brewing, Squatters Pub, Toasted Barrel Brewery and West Side Tavern (Squatters & Wasatch Beers).
Ranging in price from just $15-$30 the Pass is a great value, giving cardholders a $5 credit at each of the 12 breweries (a $60 value). The Pass is available in one-, three-day and 90-day options, the last of which is ideal for those who want a few months to explore and sample Salt Lake's best breweries. Whether those interested in exploring Salt Lake's beer scene are here for a day, a week or are full-time residents, all three options give pass holders a $5 credit at each of the featured breweries, a $60 value.
Good at 12 Salt Lake breweries, a one-day Brewery Tour Pass is $15 and is valid for 24 hours after its first use; the three-day Pass is $20 and valid for 72 hours after first use; the 90-Day Pass is $30 and valid for 90 days after the first use. All passes must be activated within 180 days of purchase. Passes can be purchased at Visit Salt Lake, and Passes are downloaded to mobile devices. Passholders must be 21 years old to consume alcoholic beverages.