Art is in the DNA of The Alfond Inn, the acclaimed hotel owned by Rollins College which uses all of its net profits to provide scholarships for deserving students. While it belongs to a rarefied category where art is integrated into the guest experience, The Alfond Inn stands alone as the only hotel in the United States that serves as the extension of a fine arts museum.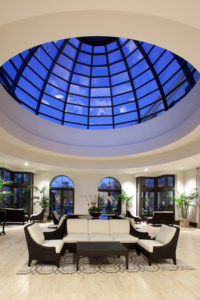 At every turn, from the entrance lobby to restaurant, lounge and corridors, The Alfond Inn was designed as the imaginative extension of the Cornell Fine Arts Museum at Rollins College. The hotel maintains a rotating display of cutting-edge works from The Alfond Collection of Contemporary Art, a nearly 300 piece collection of contemporary art that was assembled and donated to The Cornell Fine Arts Museum by Rollins alumni Barbara and Ted Alfond.
"The Alfond Inn is a new paradigm for museum spaces," says Ena Heller, the Bruce A. Beal director of the Cornell Fine Arts Museum at Rollins College, one of the country's most lauded liberal arts colleges. "It expands the horizons and the definition of a museum, and takes the museum off campus."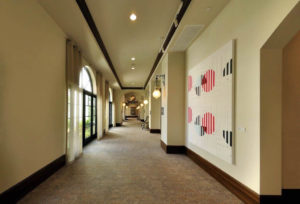 The Alfond Collection of Contemporary Art fosters a deeply synergistic relationship between the museum and the hotel. Art at The Alfond Inn is woven into every guest's experience, thanks to inventive installations of works that can range from the eye opening to the provocative. For guests who want to explore the collection, there are audio tours, walking tours with a curator and even monthly happy hour events that combine the best of the collection and the hotel. Professors from Rollins College often hold classes within the hotel.
The collection, conceived as a "visual syllabus" for the college, includes paintings, photographs, sculptures and mixed-media works by established and emerging artists, and is overseen by private curator Abigail Ross Goodman and Amy Galpin, Curator of the Cornell Fine Arts Museum. Every April, they curate a fresh installation of works at The Alfond Inn, changing selected works throughout the year.