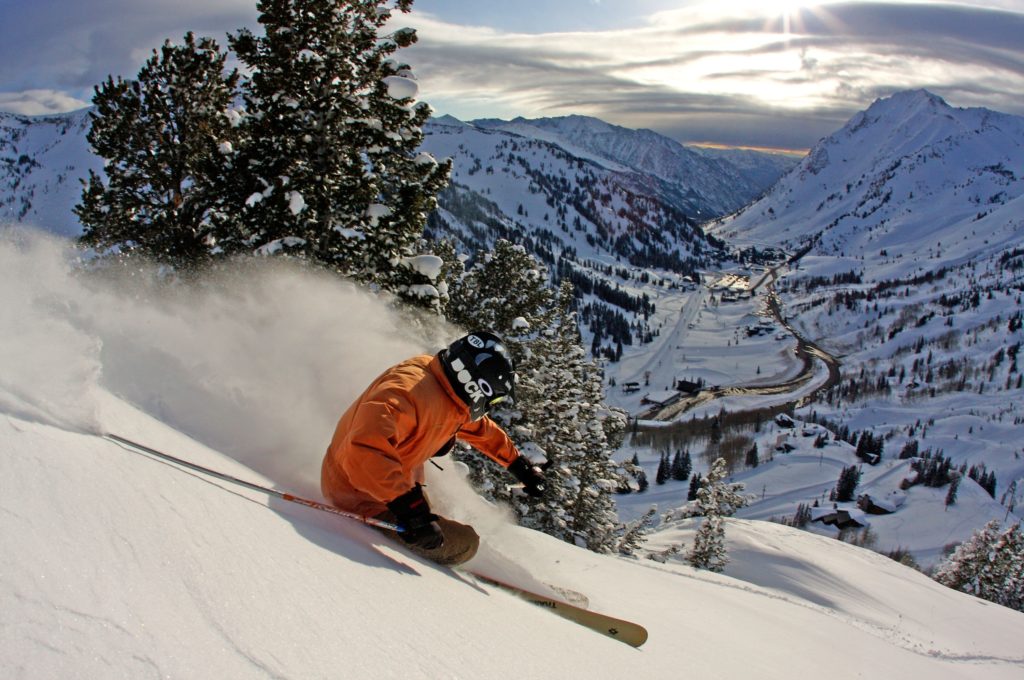 Four of the world's greatest ski mountains — Alta, Brighton, Snowbird and Solitude — are within 40 minutes of downtown Salt Lake, aka "Ski City." That means you can apres and dine and do late night in an increduiblt range of bars, brewpubs restaurants and cafes. Stay in affortdable dowtnopn hotels. Forsake the car and take seamless public transport from the auirport to the city to the slopes, and take advantage of Salt Lake's eminently walkable downtown.
The only way it gets better is Ski City's Ski Free deal. Book lodging in any participating Salt Lake area hotel during the month of January 1-31, 2018 and receive up to two (2) Ski City Super Passes for each room night booked.
It's that simple. Go to Ski City for details.