The Portland Museum of Art (PMA) has announced that LEVER Architecture of Portland, OR and Los Angeles, CA, has been selected to lead the design team for the PMA's $100 million campus expansion and unification project, The PMA Blueprint. LEVER Architecture's winning concept imagines the PMA campus unified through a stunning and sustainable building that connects directly to the PMA's Postmodern-style Charles Shipman Payson Building (1983), Beaux-arts style Lorenzo De Medici Sweat Memorial Galleries (1911), Federalist-style McLellan House (1801), and Greek revival Clapp House (1832.)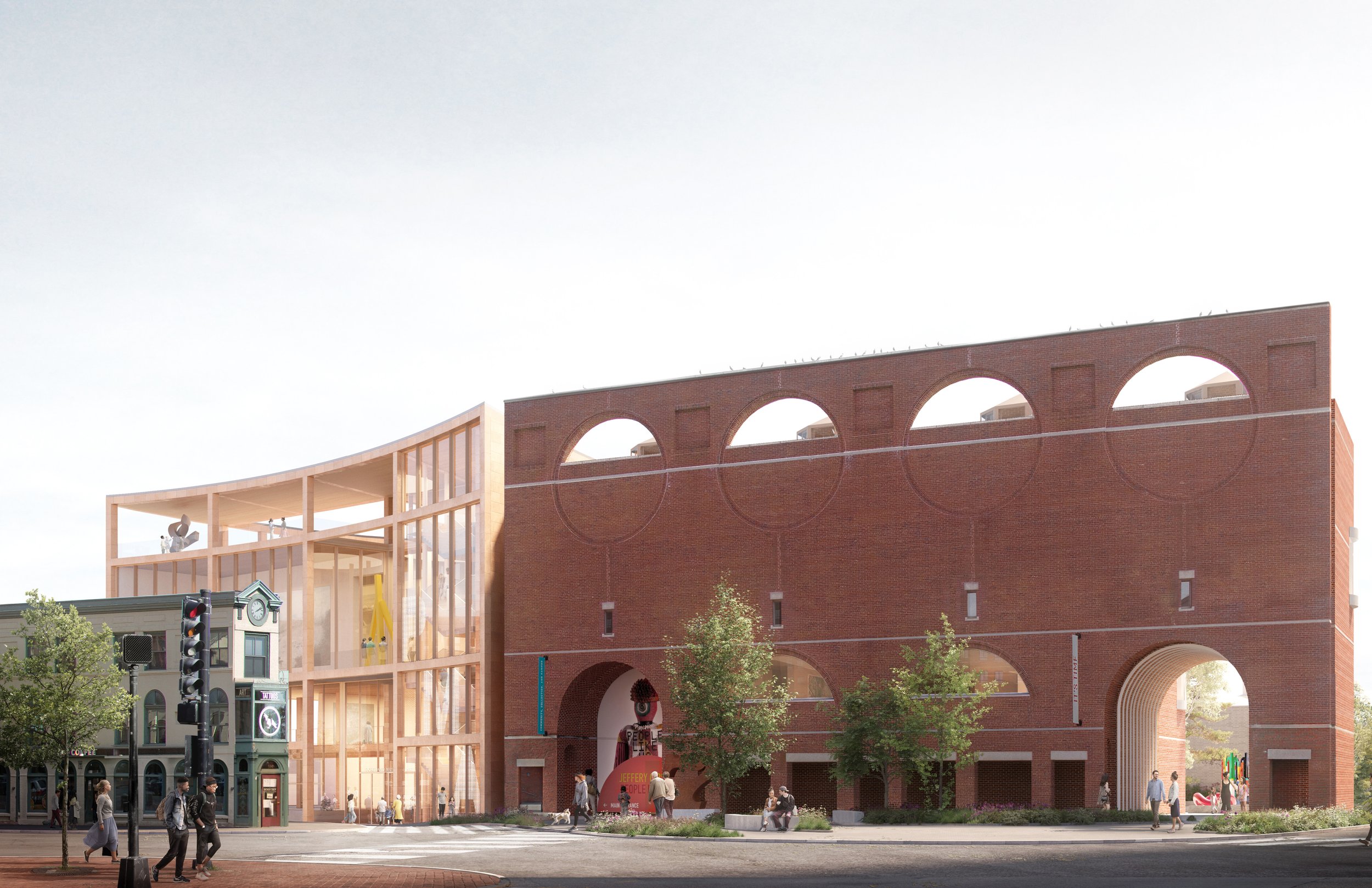 The design—proposed primarily from sustainable mass timber, one of LEVER's defining characteristics—reflects LEVER's understanding of the PMA's values and goals. LEVER envisions a new building at the site of 142 Free Street made from mass timber, terracotta, and glass and includes nods to Maine communities, history, and culture, including Maine's Wabanaki communities. The timber used in LEVER's design speaks to the state's lumber industry heritage. Other sustainable building materials and practices, such as geothermal energy, will be explored as the project moves into future phases. Visit PMA for more information.
LEVER Architecture The PMA Design Competition Stage II Video.mp4 from Portland Museum of Art on Vimeo.