2023 Calendar of LGBTQ+ Life Events, Weeks, Weekends & Festivals
March 8, 2023. Provincetown, MA. Parties, celebrations, meet-ups, dances, and gatherings make Provincetown's blockbuster lineup of events a standout, a world-class roster of happenings that salutes every color of the rainbow. Between early spring events like Out of Hibernation to the holiday season, when Holly Folly takes over, Provincetown has more than two dozen events that are ready to go. This quirky, proud, and flamboyant town at the tip of Cape Cod celebrates Pride and Carnival, opens its arms to Bear Week, welcomes Trans Week – the Original Fantasia Fair, and marks the calendar with Womxn of Color Weekend. Each event is colorful, exuberant, and welcoming.
These extraordinary events unfold against a backdrop of amazing beaches, the dunes of the Cape Cod National Seashore, and the daily Tea Dance at the Boatslip. Choose a guesthouse, a hotel, or a resort, stroll down Commercial Street to take in the colorful shops and galleries, and mingle at one of the town's legendary restaurants, cafes, bars, and clubs. Here's what's in store for 2023, month-by-month, because now is the time to start planning.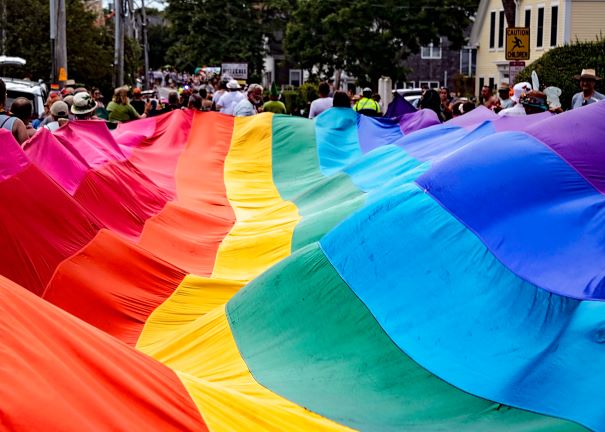 MARCH
Out of Hibernation March 10-12
This weekend, sponsored by Northeast Ursamen, is for all bears coming Out of Hibernation, with parties, dances, and a special edition of the Provincetown Follies cabaret.
MAY
Twenty Summers May 8 – June 12
Twenty Summers is an incubator for art and ideas. It imagines a more equitable and sustainable future, twenty summers from today. The organization was founded in Provincetown's historic Hawthorne Barn and honors its legacy of artistic freedom by providing resources, residencies, and a platform for original projects and innovative ideas.
Single Women's Weekend May 19-21
Single Women's Weekend is the first women-centered event of the summer, featuring speed dating, dance parties, and mixers.
MEMDAY Weekend Women's Festival May 25-29
Explore Ptown on MEMDAY Weekend Women's Festival brings thousands of LGBTQ+ Women, Non-Binary & Trans friends over four nights and six parties.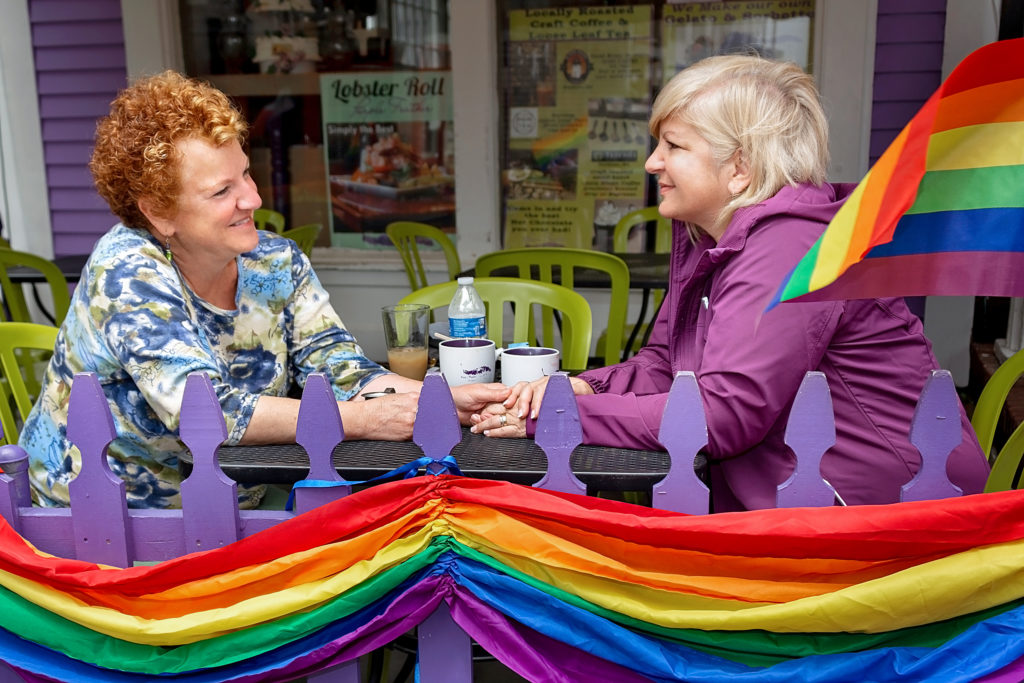 JUNE
Womxn of Color Weekend June 1-4
Womxn of Color Weekend in Provincetown (WoCW Ptown) is a four-day Pride event designed to elevate, strengthen, educate, and celebrate LGBTQ+ women of color, trans-, nonbinary and genderfluid people of color, and our accomplices.
Provincetown Pride June 2-4
Provincetown Pride will be celebrated for the 6th time, a festive town-wide event that integrates everyone in the LGBTQ+ community. The highlights include the Pride Rally & Sashay to Tea.
Provincetown Film Festival June 14-18
2023 marks the 25th anniversary of the Provincetown Film Festival a non-profit arts organization dedicated to showcasing new achievements in independent film and honoring the work of emerging and acclaimed directors, producers, and actors. It is Provincetown's premier cultural event, attracting 10,000 plus film-goers, movie buffs, and arts patrons over the course of the five-day festival.
Frolic: Men of Color Weekend June 15-19
Men of Melanin Magic creates exciting events for Queer People of Color
(and their allies!). Come for a good time, stay for the good vibes.
Cabaret Fest June 5-11
"Sondheim By the Sea" celebrates the genius of Stephen Sondheim and other great Broadway composers with 13 shows at this year's Cabaret Fest, starring Broadway veteran Karen Mason.
Juneteenth June 19
Join a coalition of Black/African Americans, Indigenous Persons, People of Color, young leaders from the Provincetown IB School, allied community members, organizers, and leaders to mark Juneteenth in Provincetown.
JULY
REVOLUTION: Independence Weekend July 1-8
REVOLUTION: Independence Week is Provincetown's renowned 4th of July Circuit Party week, with a line-up of international DJs, dance parties, and pool parties.
Bear Week July 8-15
Nuzzle up to bears, wolves, cubs, otters, and their admirers for a week of parties, events, shows, and more to celebrate Bear Week.
Girl Splash July 19-22
A summer week for women, Girl Splash promises parties, solo meet-ups, schooner sail, beach bonfires, and Lesbian Beach.
Family Week July 22-29
Family Week is the largest annual gathering of lesbian, gay, bisexual, transgender, and queer-identified families in the world. The 2023 fun-filled Family Week will include more opportunities than ever to build community and stay informed and empowered on today's issues.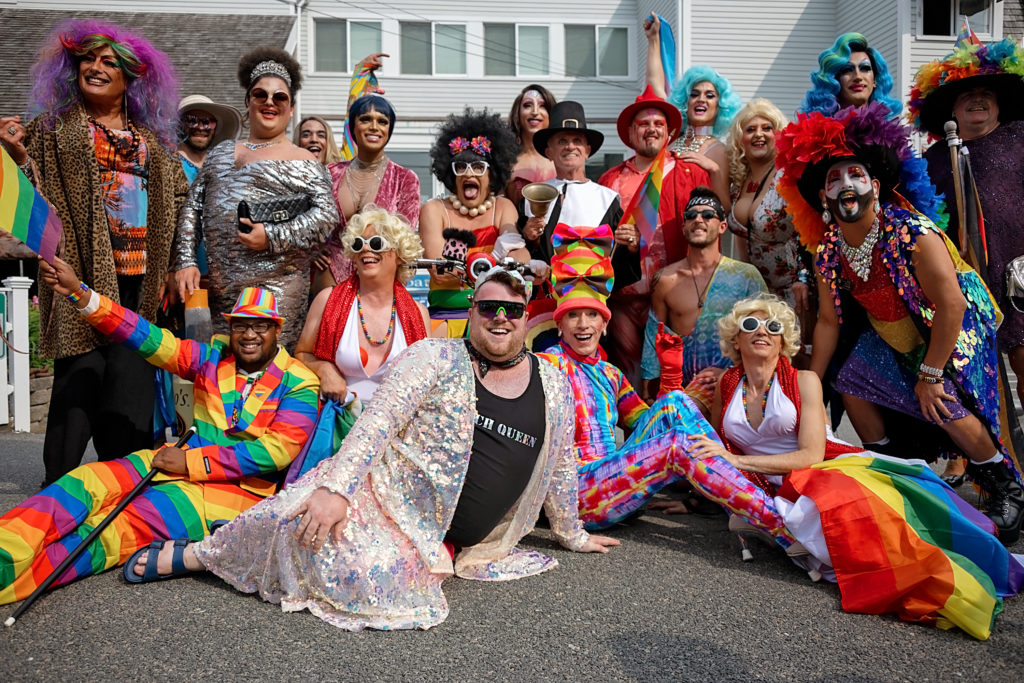 AUGUST
Provincetown Carnival August 12-19
Carnival is Ptown's original summer celebration of community, expression, and creativity and was created by the Provincetown Business Guild in 1978. The weeklong festival attracts tens of thousands of guests from all over the world to enjoy parties, events, costume contests, and the celebrated Carnival parade down Commercial Street. This year's theme is Land of Toys.
SEPTEMBER
Swim for Life and Paddler Flotilla Weekend Sept 8-10
The 36th Provincetown Swim for Life & Paddler Flotilla is an annual event in one of the largest natural harbors in the world, where thousands of swimmers brave its unpredictable waters, chilly currents, and surging tides in the name of charity. They have raised $7 million for AIDS, women's health, and the community.
The Provincetown Tennessee Williams Theater Festival Sep 21-24
The Provincetown Tennessee Williams Theater Festival seeks to promote Tennessee William's connection to the Cape by celebrating his avant-garde spirit and cultural contributions to the artistic community through a series of inspiring performances each year.
Mates Leather Weekend Sept 28-Oct 2
Mates Leather Weekend brings together people who are looking to socialize and party with like-minded and leather-wearing peers.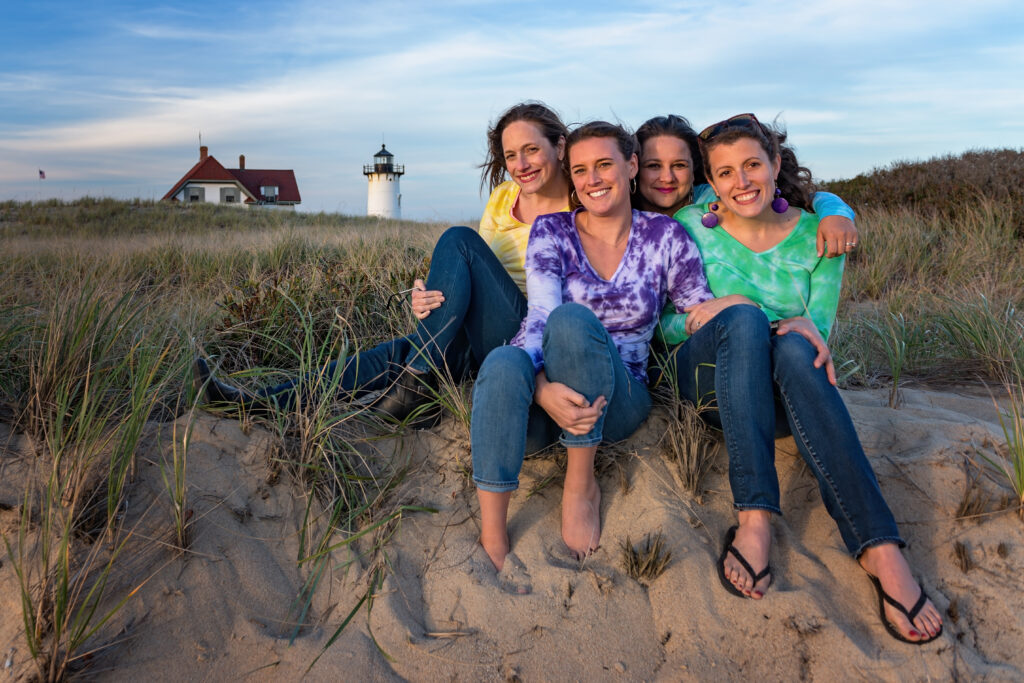 OCTOBER
Washashore Festival October 7-9
Provincetown Brewing Co.'s Washashore Music & Arts Festival is an annual gathering celebrating the union of live music, good beer, and the everlasting singularity of Provincetown. The Washashore Festival is committed to uplifting and reflecting Provincetown's unique soul with performers that embody free expression, individuality, beauty, acceptance, and joy.
Women's Week Oct 9-15
Whether it's getting to see the best performers and comics in LBGT culture today, or just walking down Commercial Street holding hands, no festival on the planet celebrates women like Women's Week.
Trans Week – the Original Fantasia Fair October 16-23
Part learning experience, part social gathering, and part reunion, the Original Fantasia Fair is a full immersion experience, meaning attendees can and usually do spend an entire week 24/7 presenting their gender as they identify.
Spooky Bear Halloween Weekend October 27-29
It will be a frightfully furry weekend in Ptown with Spooky Bear Halloween Weekend,  with a monstrous medley of parties, dances, a haunted house, and a costume ball.
NOVEMBER
Provincetown Food & Wine Festival November 1-5
Local Food for Global Wines is the theme of this year's Provincetown Wine & Food Festival. Details TBD.
Mr. New England Leather November 17-19
The annual pageant to crown Mr. New England Leather 2024 with a Victory Celebration and a weekend to socialize.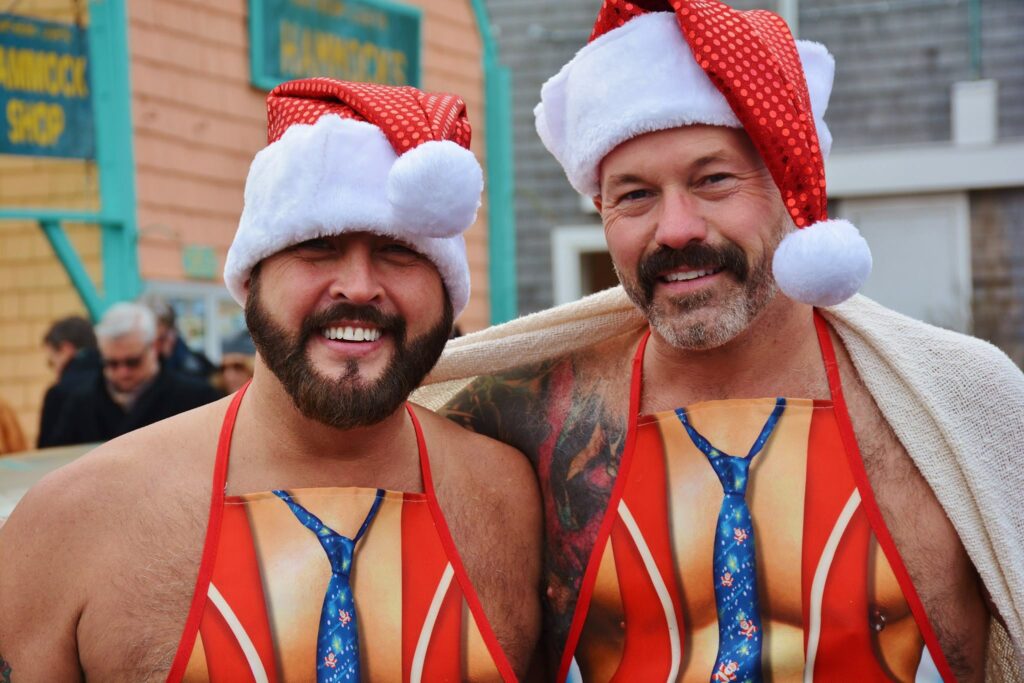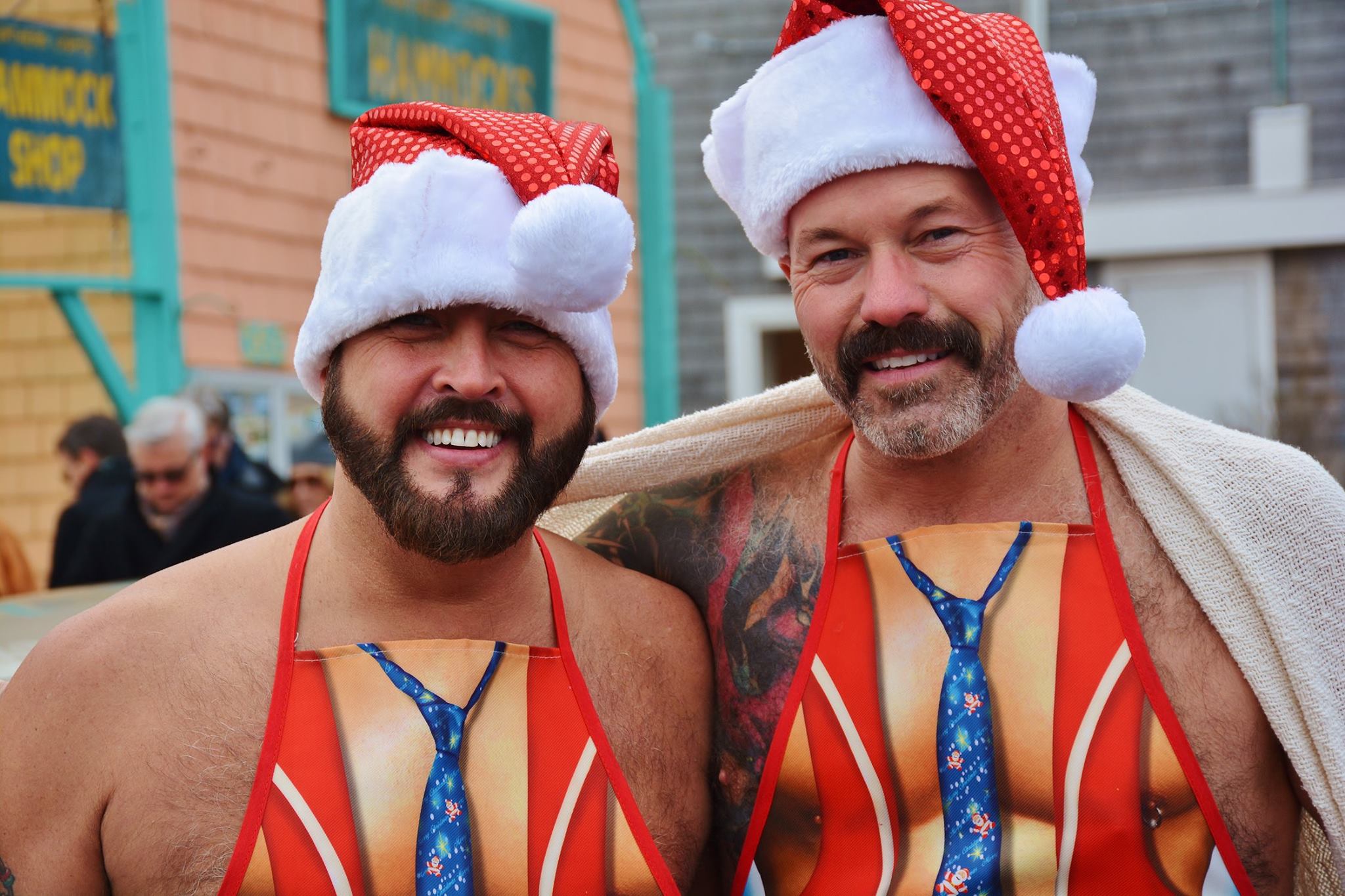 DECEMBER
Holly Folly December 1-3
The nation's original LGBTQ+ Holiday Celebration, Holly Folly, first began in 1997 and in 2022 celebrated its 25 Year Anniversary. Today the queer community travels from far and wide to enjoy great performance art, fine dining, and holiday shopping experiences from the truly unique shops, boutiques, and galleries that line Commercial Street.
First Light Provincetown December 30 – January 1, 2023
First Light Provincetown is the final big festival of the holiday season. It's a four-day-long event featuring holiday parties, events, and performances. The biggest event of the celebration is the fireworks celebration from MacMillan Pier. The event includes the Lite Bright Bike Ride on New Year's Eve and the annual Polar Bear Plunge on New Year's Day.
For more on Provincetown's Events, Festivals, and Weekends, visit Provincetown Tourism.