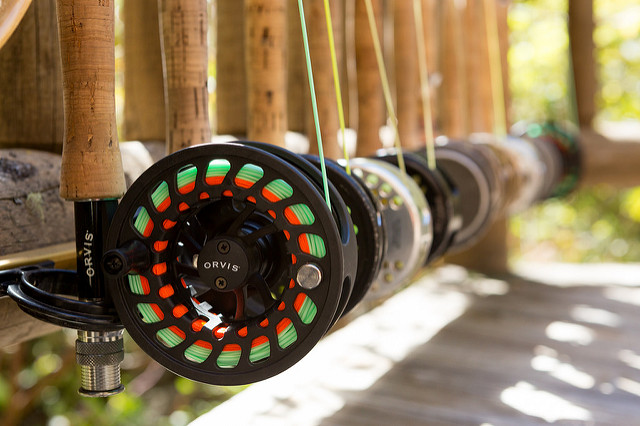 In the world of fly fishing, steelhead holds a treasured position.  A member of the rainbow trout family and a cousin to the salmon, the steelhead is anadromous: they hatch in freshwater, head to the ocean as juveniles and grow to adulthood in 1-3 years, returning to the place of their birth to spawn.
Montana's Triple Creek Ranch offers a chance to fly fish for these prized fish. Guests cross the border into neighboring Idaho to fish "The River of No Return," the celebrated Salmon River. At more than 400 miles long, the Salmon is the longest free-flowing river within one state in the lower 48. Rich in the history of the West, this area was a winter home to the Nez Perce, the haunt of early Chinese placer miners, and abode to nineteenth century homesteaders and outlaws. Today, it is home to a variety of migratory birds, waterfowl and animals.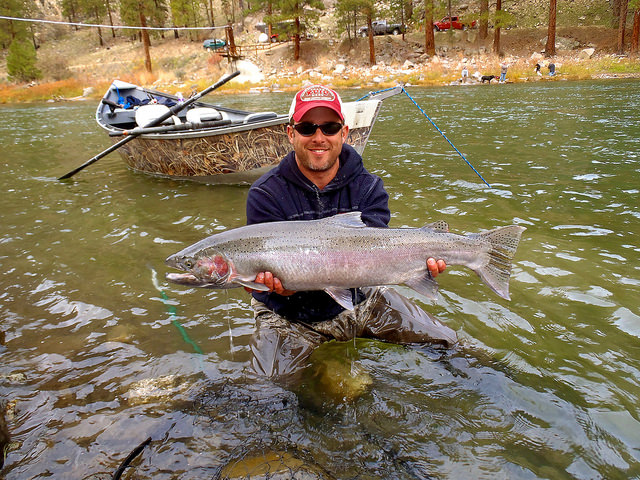 From the ranch, you drive to North Fork, Idaho, a scenic drive to meet experienced guides of Rawhide Outfitters. Craig Barrett, Triple Creek Ranch owner and an avid fly fisherman, will lead this four-day outdoor sporting event. The weekend's activities include two days of guided fly fishing and a day trip to Hamilton Trap Club, where trap shooting and five-stand will test your 'deadeye'.
Each evening, anglers gather to enjoy cocktails and swap tales of the day before sitting down to a savory gourmet dinner. It's sport raised to an extraordinary level of enjoyment. Visit Triple Creek Ranch for more info.