Sugarloaf has announced plans for the development of nearly 450 acres of terrain on West Mountain with new alpine trails, snowmaking, a new high speed chairlift, tubing park, downhill mountain bike trails, and residential real estate. The West Mountain expansion was announced as the centerpiece of a ten-year resort vision, called Sugarloaf 2030. The plan outlines a roadmap for growth at the resort over the next ten years, and includes five new or upgraded lifts, new alpine terrain, real estate development, and investments in technology.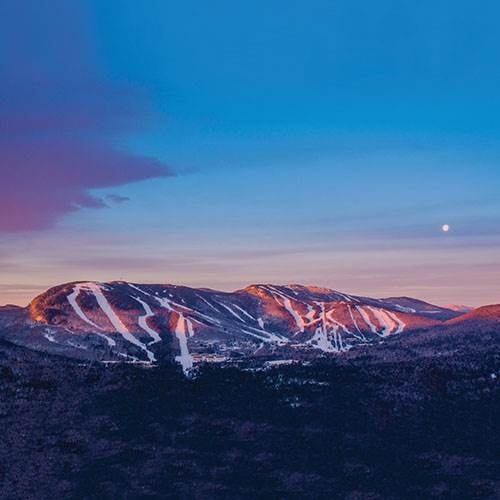 Sunday River has announced that the next major step in the Sunday River 2030 plan is installing the fastest 8-person chair in North America for the 2022-23 winter season. The Jordan 8, a new Doppelmayr D-Line chairlift that is among the most advanced in the world, features weather-blocking bubble covers and will access terrain on Jordan Bowl and beyond. This part of the resort will come to be known as the Western Reserve as future terrain development plans come to life.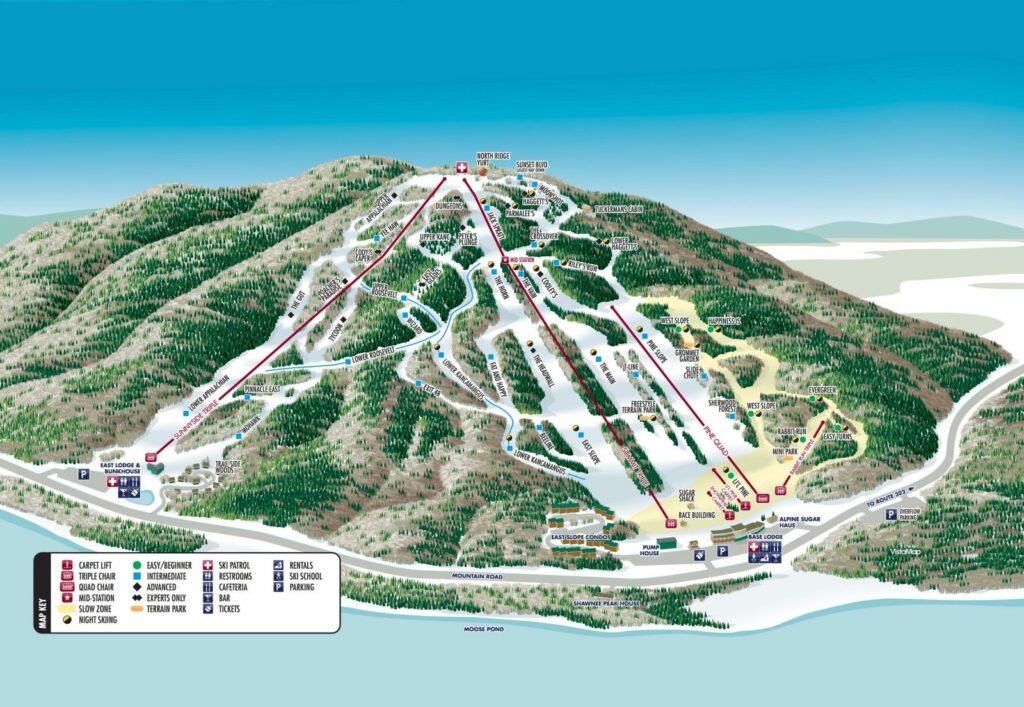 Shawnee Peak in Bridgton, the oldest ski resort in Maine, has been sold to Boyne Resorts. The Michigan-based company already owns the state's two largest mountains, Sugarloaf in Carrabassett Valley, and Sunday River in Newry. Shawnee Peak has six lifts that services 19 trails and three terrain parks and Boyne has said that current ski passes and lift tickets will remain valid. Boyne has 11 resorts across North America, including Big Sky in Montana, Brighton in Utah and Loon Mountain in New Hampshire.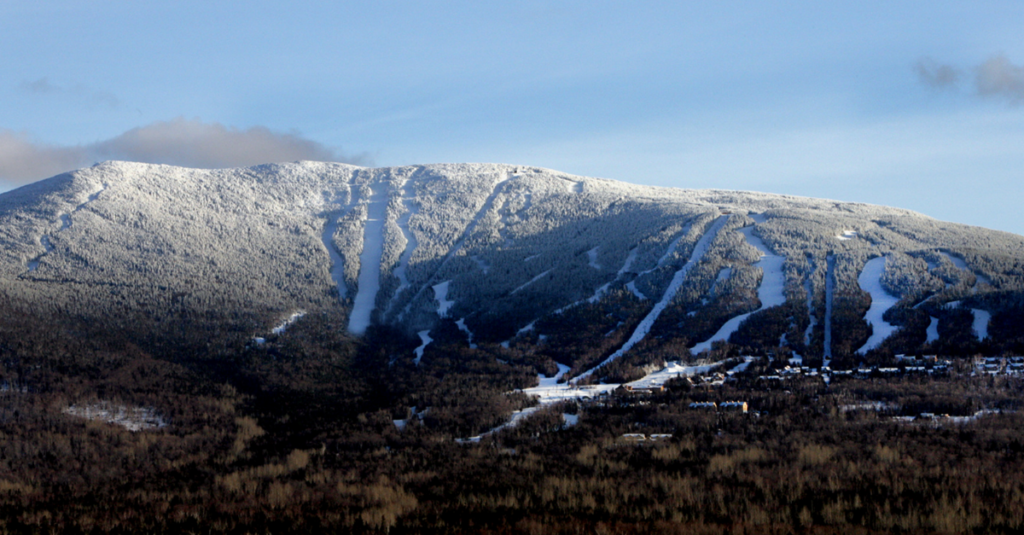 Saddleback Mountain in Rangeley has broken ground on the Mid Mountain Lodge, which is now targeted to be completed in fall 2022. It will be located in Bicknell's Thrush habitat and project leaders have collaborated with the Maine Audubon Society to construct the lodge on pedestals for minimal disruption of the watershed, and will use a sod roof and glass designed to minimize bird strikes. Other investments being made at the mountain include three new lifts, two new environmentally friendly eco-diesel groomers, nearly $2 million in snowmaking upgrades, a new single-track mountain bike trails and a 7-megawatt solar farm.