What is the state of American democracy? That's the issue to be debated and discussed at The State of American Democracy: A National Conversation at The Hotel at Oberlin, the groundbreaking hotel that has quickly emerged as a leader in green technology and sustainability.
More than 30 writers, educators, and leaders will gather in Oberlin on November 15-17, 2017 for a series of non-partisan and rigorous discussions on the current state of American democracy.
The State of American Democracy: A National Conversation has been organized by David W. Orr, Special Assistant to the President of Oberlin College on Sustainability and the Environment and the Paul Sears Distinguished Professor of Environmental Studies and Politics Emeritus. The speakers include
Timothy Egan, columnist for The New York Times
Denise Fairchild, CEO and President of Emerald Cities
Ryan Lizza, Washington correspondent of The New Yorker
Jessica Tuchman Mathews – Distinguished Fellow, Carnegie Endowment for International Peace
Jane Mayer , a writer for The New Yorker
Diane Ravitch, an author and advocate for Public Education
Bill Ritter Jr, Director of the Center for the New Energy Economy and former Governor of Colorado
JD Vance, author of Hillbilly Elegy: A Memoir of a Family and Culture in Crisis
Terry Tempest Williams, an author, conservationist and activist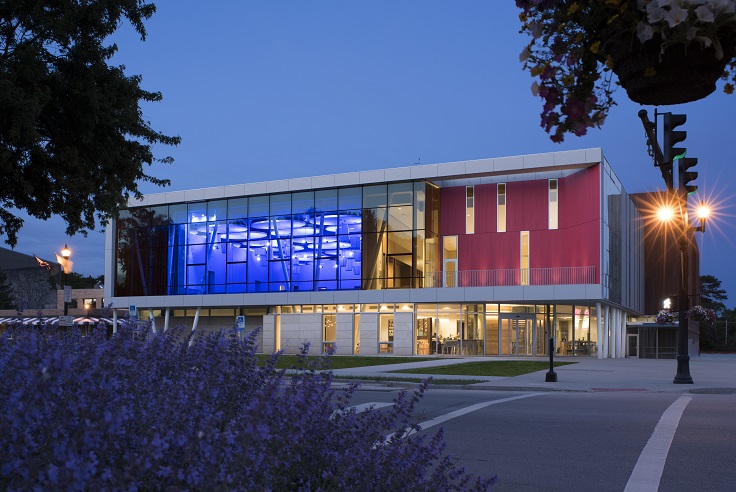 The intention of this conference is to lay the foundation for efforts necessary to repair and improve democratic institutions and government agencies. Presentations and discussions will analyze the historic and constitutional context of our current situation, and explore specific measures to reestablish robust democratic institutions and procedures. The conference in Oberlin serves as a starting point and is intended to provide a foundation for subsequent conferences in Atlanta, Denver and Los Angeles in 2018.
Sessions are limited to registered participants only, except for the J.D. Vance and Terry Tempest Williams talks on Friday, which are open to the general public.  Aside from these two off-site events, all sessions take place at The Hotel at Oberlin. Visit The State of American Democracy for more information and for registration.