Salt Lake has one of the liveliest hiking and biking scenes of any city in the U.S. Just minutes from downtown, you can find yourself on a hike, riding a road bike, or having a mountain bike adventure. And it's just as easy to roll back downtown for burgers and beers at one of the city's indie watering holes. It's no wonder that Salt Lake City gets top rankings for being one of the fittest and healthiest cities in the U.S (despite the burgers and beers!). We'll get you started on four of our favorite ways to hike or bike your way around SLC.
Where to go hiking in Salt Lake
City Creek Canyon Think of this as an all-ages introduction to hiking SLC-style. City Creek Canyon is a quick nature fix on a paved trail through parkland and gardens extending right from the heart of downtown. Starting at Memory Grove Park at State Street and Second Avenue, head north along a 1.2-mile path that climbs alongside City Creek, or extend your hike or ride another 5.8 miles up the canyon. Here's the best part: no cars allowed.
Red Butte Ridge Ready to take it up a notch from City Creek Canyon? Red Butte Ridge, situated in the foothills above the University of Utah, rises over 1,500 feet in just over a mile and has several false summits. Hikers can quickly reach a vantage point known to locals as the Living Room, which features slabs of sandstone arranged as furniture. The view from here will blow your mind and make your Instagram feed explode.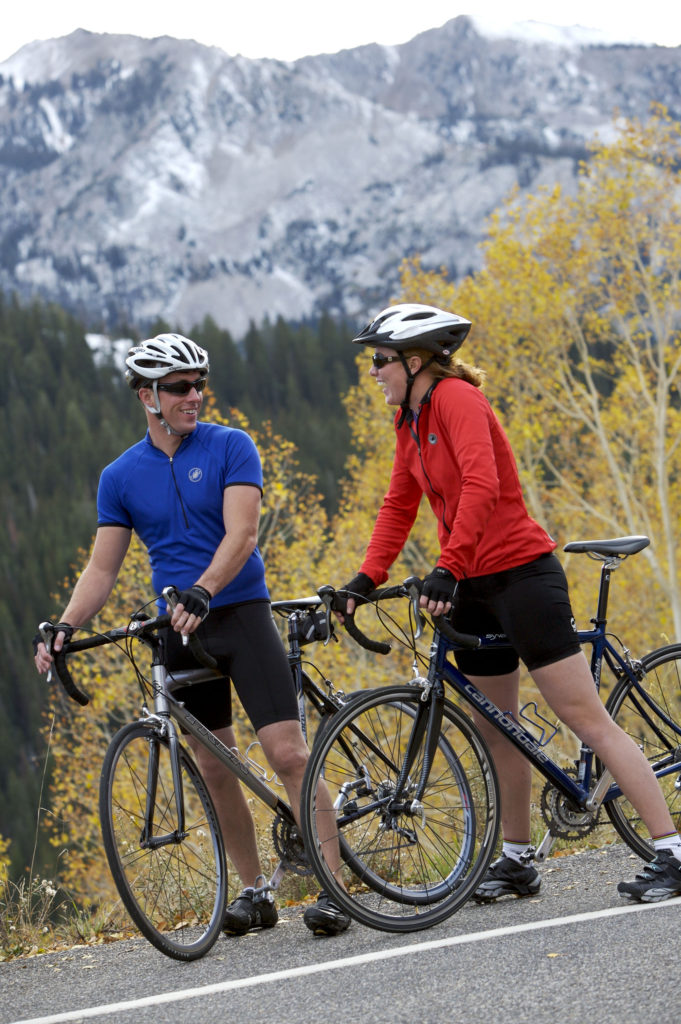 Biking Trails in Salt Lake City
Bonneville Shoreline Trail This low elevation trail runs along what was once the shoreline of an inland pre-historic sea known as Lake Bonneville. Reasonably flat and absent of any real technical challenges, it's ideal for a family ride. The 17-mile trail offers multiple trail heads and spurs, allowing for shorter or longer rides, hikes, or runs.
Emigration Canyon Road Road cyclists love this eight-mile stretch of smooth asphalt from the canyon mouth to Little Mountain summit. Close to downtown and the University of Utah, the canyon's road has a slight but steady incline for the first six miles, which is a decent warm up for the final two mile stretch with a much steeper grade. Most riders turn around at the summit of Little Mountain, but you can continue on toward Parley's Canyon, passing by Little Dell and East Dell Reservoirs.
Visitors to Salt Lake can rent bikes at Canyon Sports or Trek Bicycle Store, and for those not quite ready to hit the trails, GREENbikeSLC offers affordable daily bike rentals for getting around town.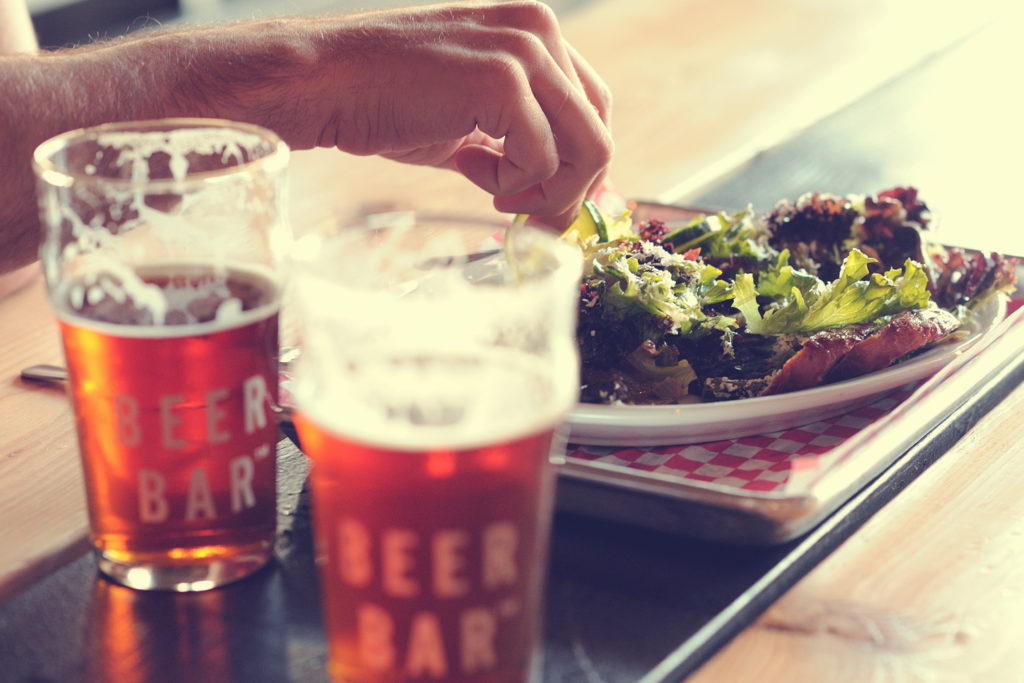 Where to grab a beer downtown
Post hike or bike, it's easy enough to grab some brews and burgers at one of the city's hotspots. Settle in for a Full Suspension Pale Ale at Squatters Pub Brewery or plan for a long session at Beer Bar, which resembles a very lively German beer hall. If your stomach is dictating where to go, stop at From Scratch, which has won awards for both its burgers and its pizza. Or grab a table at Lucky 13 after a big ride and order The Nut Butter Burger, with toppings of house-smoked bacon, peanut butter, and cheddar cheese. Grab an alfresco table at Red Rock Brewing for Belgian Pale Ale and a Cuban sandwich, or park your steed at the Beerhive Pub with 200 plus brews, great fish and chips, and a bird's eye view of all the downtown action.