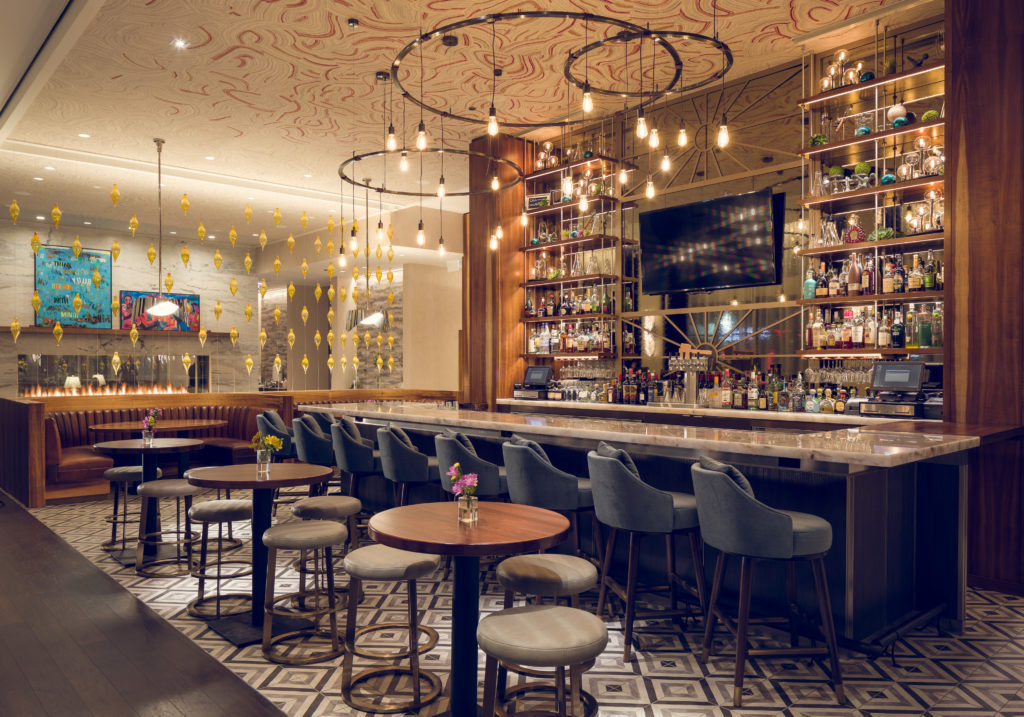 The cocktail scene at SOPHY in Chicago's Hyde park neighborhood is creative, uplifting and a refreshing pause during the hot summer season, cocktails inspired by Hyde Park's legacy for innovation, art, mathematics, science, and astronomy.
Consider the Ruby Conservation, made with Combier grapefruit liqueur, fresh lemon sparkling wine, and rose water. Or the Beermosa Conundrum, created with Ciderboy's peach cider and orange juice. Turn up the heat with a Mesler Mary, made with habenaro, bell pepper infused Absolut house made mix, and savory accoutrements. Or perhaps a P+J=M, where prosecco joins forces with citrus liqueur, orange or grapefruit.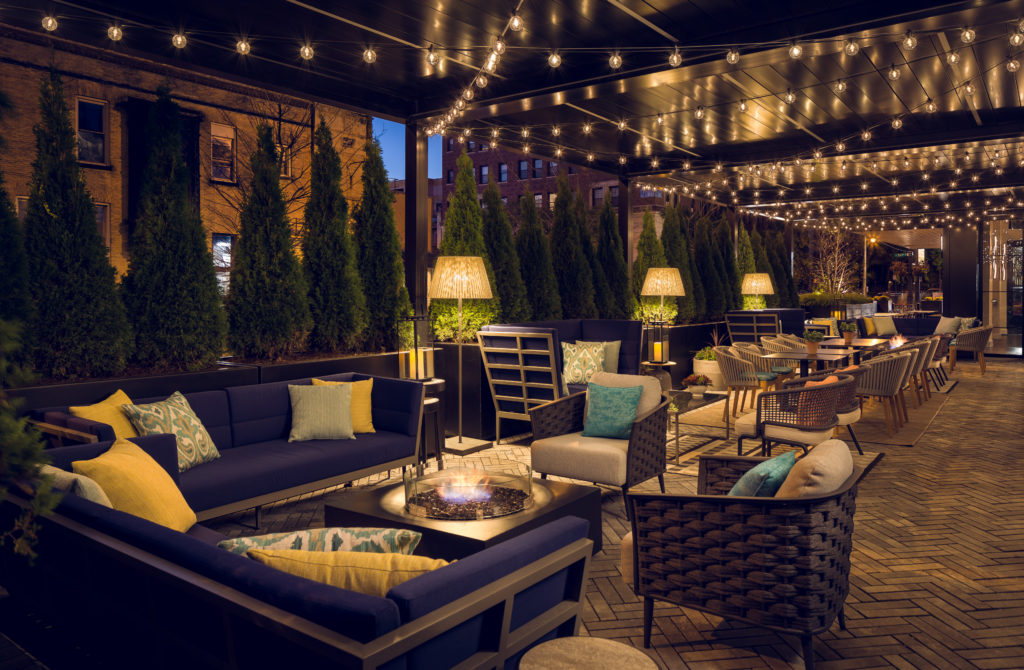 Guests enjoy these concoctions at Mesler, the hotel's restaurant, bar, and lounge that offers brunch, lunch, and dinner daily. Or they book the intimate private dining room with seating for up to 14 guests with access to an outdoor space with a firepit. Or they head to the outdoor dining area, The Sanctuary, features an outdoor fire pit and seating for up to 24 guests.
Visit Mesler for more details.