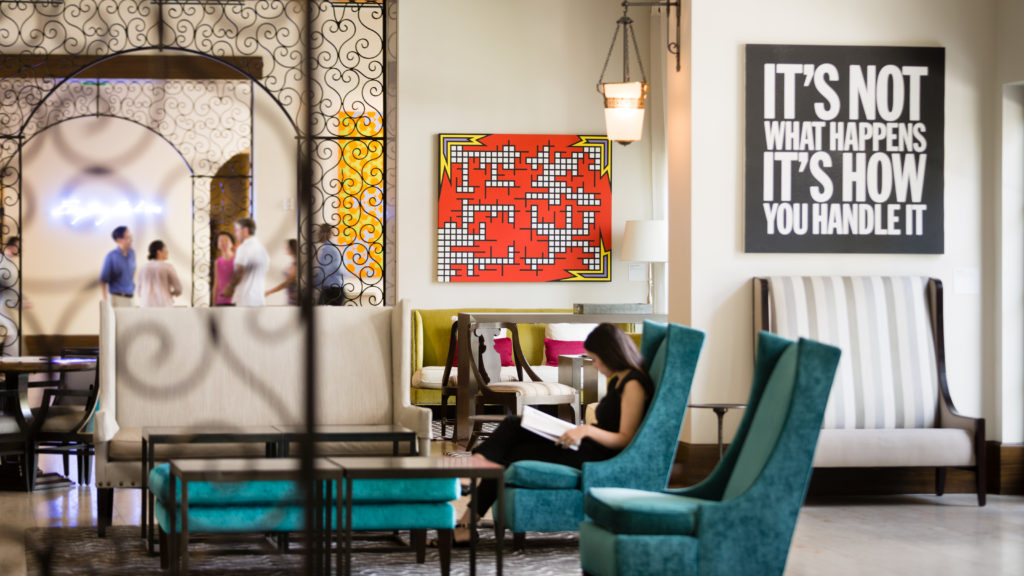 A stay at The Alfond Inn at Rollins offers a deep dive into the world of contemporary art, an extraordinary trove of paintings, photographs, sculptures and mixed-media works of art from The Alfond Collection of Contemporary Art.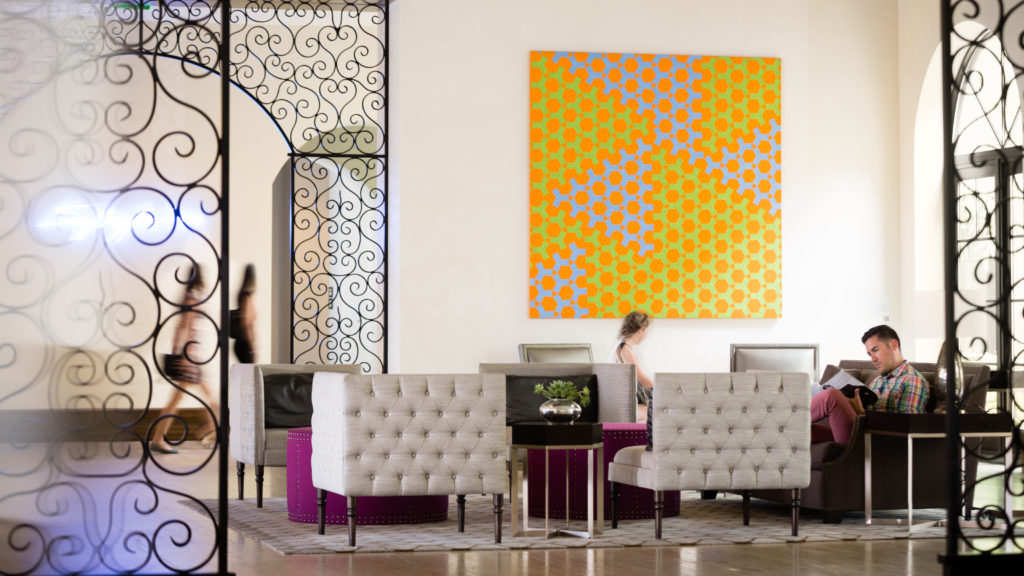 The hotel is owned by Rollins College and the 350 plus artworks were given by alumni Barbara and Ted Alfond to the College's Cornell Fine Arts Museum.  Much more than just an "art hotel," it's the only hotel in the United States that serves as the extension of an art museum. There's a vanguard quality to some of the pieces on display at the hotel, touching upon social history, civic mindedness and international affairs, which the curators say is very much by design.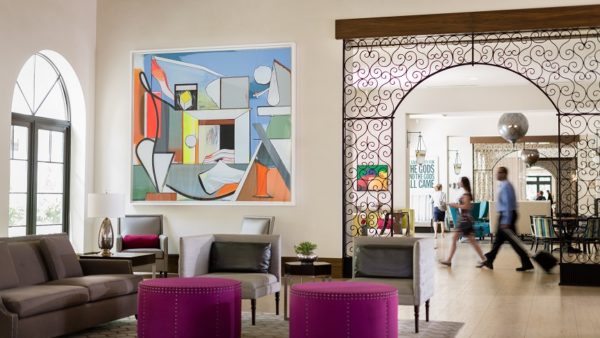 "I think the uniqueness of the Alfond Collection lies in the fact that this is a teaching collection. Tours of the Alfond Collection of Contemporary Art on view at The Alfond Inn occur every Sunday at 1 p.m.  Join a Cornell Fine Arts Museum staff member in the conservatory at the inn to begin your tour, which is open to the public and free to all. No reservations required.
Visit The Alfond Inn at Rollins for more details.